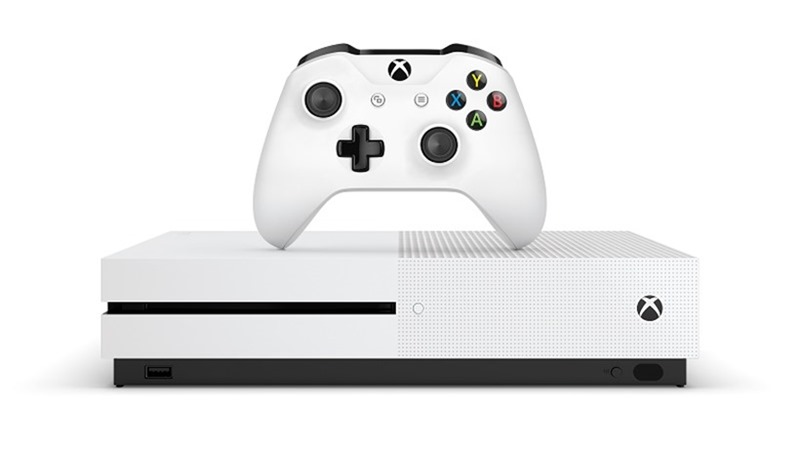 When Microsoft unveiled the Xbox One S at their E3 conference, Alessandro and I oohed and aahed for about three hours straight. The new, slimmer hardware is very sexy to say the least, and we couldn't contain our excitement! Even I, a not-so-fond-of-Xbox person, am finding it incredibly difficult to hush the voices in my head that insist I get my own console when it launches.
Speaking of which, when can we expect the new hardware to land? According to Microsoft, soon.
The 2TB Xbox One S launch edition ($399, $349, and $299 for the 2TB, 1TB and 500GB versions respectively) will hit select regions on August 2nd. Why, that's just two weeks away!
But wait, don't get your hopes up just yet. The rest of us unfortunately, namely those of us who live in South Africa, will have to wait a lot longer for the slimmer console. We've been in contact with our local Xbox representatives, and they expect the Xbox One S to hit our shores only sometime in November. The exact date and pricing remains unconfirmed unfortunately.
That's not too long of a wait at least. In fact, the later release here gives me some time to put together a bit of moola – if not for the console, at least for the new controllers, which I can confirm (I drooled over them at E3) are super gorgeous.
Anyways, are you looking to get your hands on the Xbox One S when it launches locally, or are you going to wait it out, and see what the Scorpio is all about? Personally, I have no interest in the latter, but I am curious to see how it shakes up the console market. As much as I love Sony, I think they're now on the back foot here. What's their response to all of this?
Last Updated: July 19, 2016