We've seen many social media platforms tackle some sort of group feature, to try and add community elements amongst their users. Some of these have worked but most tend to fail and not last too long. Perhaps none of these has been more high profile as Yahoo Groups, which is finally coming to an end after years of decline
Much like Yahoo itself, Yahoo Groups is a relic of a different age. Whereas Yahoo Groups was one of the early social communities on the internet that was widely used by people who joined disparate groups where they shared common interests, it stagnated over the years as its technology, innovation and relevance eventually dried up to the point where no one really uses it anymore. Now, in a new document released by the company, it has decided to finally read the platform its death rights and will be shutting down the service on December 14th.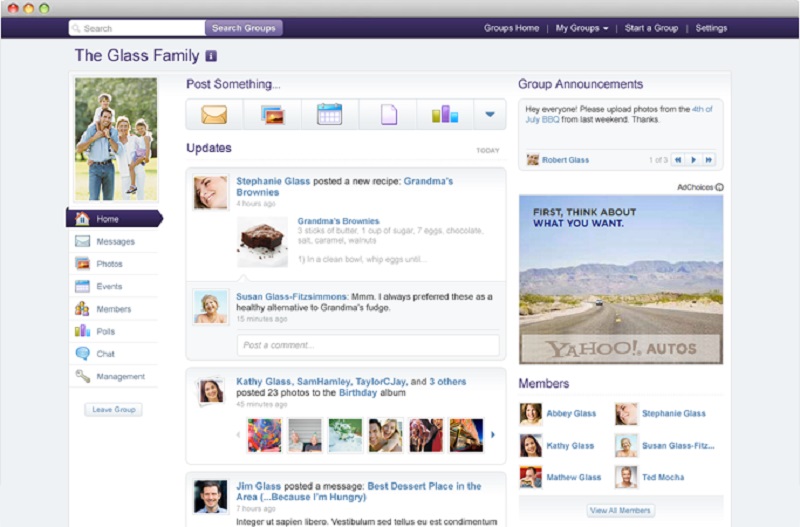 Personally, I'm surprised the platform and content on the site has survived as long as it did and I'm amazed that anyone still actually uses the site. From October 21, the company will be restricting access to Yahoo Groups and will prevent the uploading of any new content before eventually deleting all of it, which includes files, polls, links, photos, folders, attachments, conversation and whatever else people did on the platform in December.
So if you are somehow stuck in the past and have stuff on Yahoo Groups that you were hoping would be kept for prosperity, now is the time to get your content off. Yahoo says that all group content can be downloaded directly or through  Verizon Media's Privacy Dashboard page. That is if you can ever remember your login and password details considering it was so long ago since you last logged in.
Last Updated: October 17, 2019