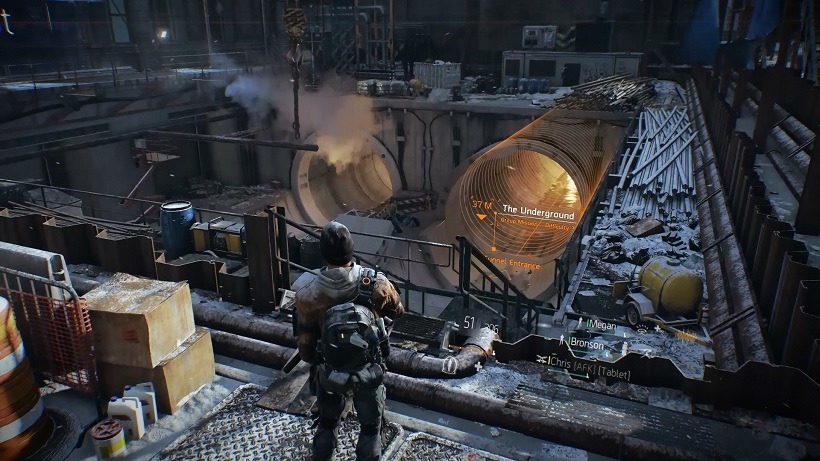 Listen, games looking better on PC when compared side by side with console isn't exactly news. With the amount of money that is lovingly poured into some of the best rigs around, you'd be disappointed if this wasn't the cases. But every now and then there are some titles that push past the point of being a port with a few extra bells and whistles. Sometimes a PC port really stands tall on its own two feet.
Ubisoft might not be known for falling into this category with their chequered history with PC, but The Division is the exception in every sense of the word.
A new trailer featuring 1080p/60FPS gameplay straight from the upcoming MMO proves it. Additional features such a volumetric fog, dynamic global illumination and higher resolution textures really bring the bleak New York disaster to life. Walking around the deserted streets is more a treat on the eye than a dangerous venture, with the added fluidity of the higher framerate making those frequent firefights a little more pleasant to engage with.
Having played The Division beta on PC, I too can attest to the game's quality with enough power thrown at it. It really stand in a class of its own when compared to console (which looks fantastic already), with so many of the little details combining to make a more dynamic, engrossing world. It's also fairly good with scaling, offering a plethora of options to tweak the experience down to the stability and quality you'd like on PC.
The same, surprisingly, can also be said for console. Xbox One and PS4 both feature some limited graphical options to tweak the experience to your liking, which is more than a touch above what all other console games offers. Visual fidelity is important to The Division it seems, and Ubisoft is doing a great job across all platforms. It's out on March 8th.
Last Updated: February 25, 2016