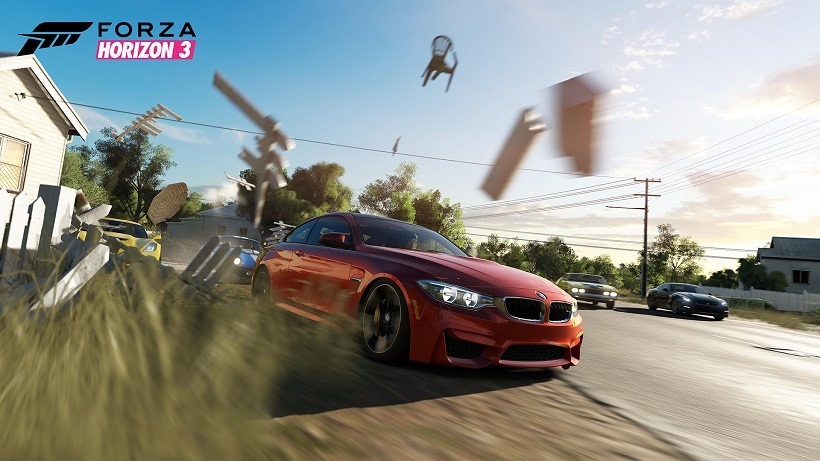 Forza Horizon 3 has gone gold, and earlier today developers Playground Games shared the good news and all of the game's achievements which are set to go live later next month. Unlike past Horizon titles though, Forza Horizon 3 is coming to PC too – some the exact same day as Xbox One. It's one of the first games part of Microsoft's Play Anywhere strategy announced at E3, which means we've got to start looking at some PC requirements for the first time.
Microsoft hasn't had the best start with its Windows 10 PC titles, with both Gears of War: Ultimate Edition and Quantum Break both being pretty poor examples of PC ports at launch. They've been working extensively to improve that though, and Forza Horizon 3 could be one of the first part of Play Anywhere to rectify that perception. That's if you're able to run the game at all, with the specifications below lining up with the expected recommendations of most PC titles.
CPU: i7 3820 @ 3.6GHz
GPU: NVIDIA GTX 970 or NVIDIA GTX 1060 / AMD R9 290X or AMD RX 480
VRAM: 4GB
RAM: 12GB
Hard Drive Type: HDD
Available Space: 55 GB
Resolution: 1920 x 1080
Windows Version: Windows Anniversary Edition 64-bit 14393.101
Of course you'll need Windows 10 to even get going, which is a little more difficult given that the free offer has now run out (if you missed out, you only have yourself to blame). But for the most part, those specifications aren't exactly surprising. Nvidia might have launched their Pascal line earlier this year, but the likes of the GTX 970 and AMD's RX 480 are still the benchmark for the masses. And should be for a while.
And if you're set with those specifications, then you too can enjoy Forza Horizon 3 in just a few weeks time. Doubly so if you own an Xbox One and PC, where you'll be able to share saves and only purchase the game once for both systems. Hopefully it does live up to the standards of a good PC port this time though.
Last Updated: August 31, 2016