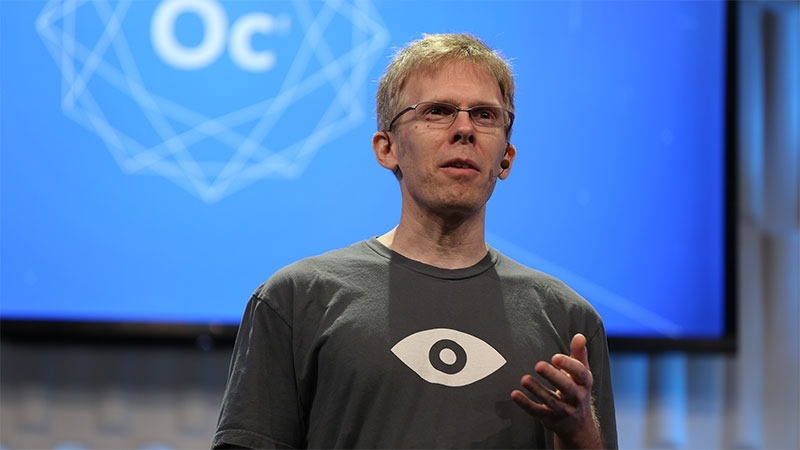 Bethesda's parent company, ZeniMax, is currently embroiled in litigation with Oculus and its parent company, Facebook. According to ZeniMax, former id tech head John Carmack and others within Oculus stole the virtual reality technology that would become the base of the Oculus Rift. ZeniMax now says it'll prove in court that Oculus is guilty of "intentional destruction of evidence to cover up their wrongdoing."
Today, Facebook XEO and Oculus's Palmer Luckey will testify in court to respond to the allegations, says Business Insider.
In a statement to Ars Technica, ZeniMax claims they have evidence proving the theft of the technology behind the Rift.
"With the start of the trial of our case in Federal District Court in Dallas against Defendants Facebook, Oculus and its management, ZeniMax and id Software welcome the opportunity to present substantial evidence of the Defendants' misappropriation of our Virtual Reality (VR) intellectual property."

"That evidence includes the theft of trade secrets and highly confidential information, including computer code. ZeniMax will also present evidence of the Defendants' intentional destruction of evidence to cover up their wrongdoing. ZeniMax and id Software are the visionary developers of breakthrough VR technology and look forward to the vindication of our claims."
John Carmack testified last week, saying that the case was "ridiculous and absurd," which naturally aligns with Oculus' position.
"Oculus and its founders have invested a wealth of time and money in VR because we believe it can fundamentally transform the way people interact and communicate," an Oculus spokesperson told Business Insider. "We're disappointed that another company is using wasteful litigation to attempt to take credit for technology that it did not have the vision, expertise, or patience to build."
The trial is expected to last three weeks, and sees ZeniMax claiming damages of $2 Billion – which is exactly how much Facebook paid when it bought Oculus in 2014.
Last Updated: January 17, 2017