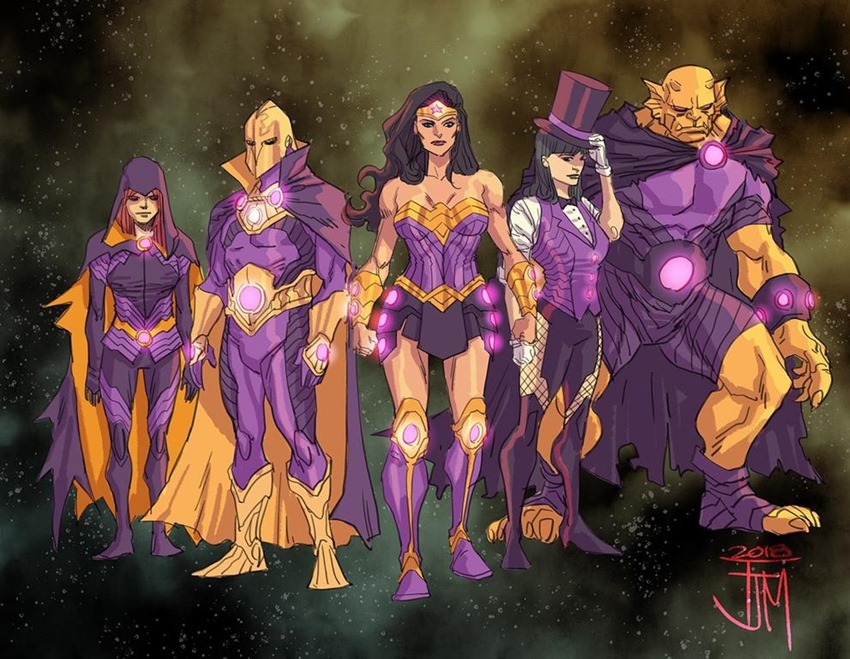 When it comes to war, you don't get conflicts on the same scale as the currently unfolding collision between the Justice League of our reality and an army of evil super-powered Batmen from the Dark Multiverse. Will good ultimately triumph? Of course it will, but every story needs to lay the groundwork for a new tale to unfold.
Once the Dark Multiverse and its nightmares have been defeated in March, expect some big changes to Earth's first line of defense. "We thought we knew the entire map of the DC cosmos," Dark Nights metal writer Scott Snyder said to IGN. "We thought we had explored all there was to explore.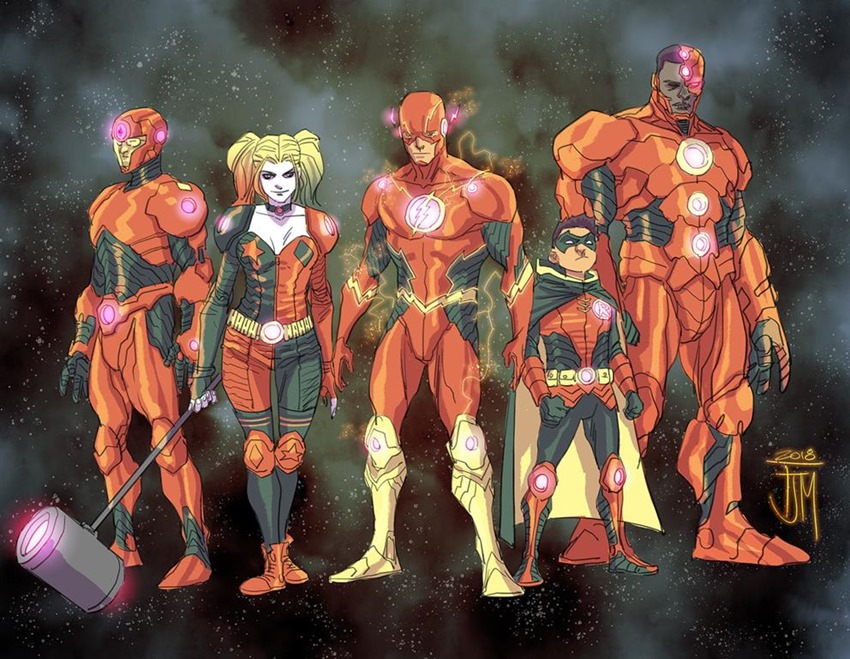 But now we know that all this time the Multiverse was nothing but a fishbowl, and now we've been dumped into the ocean, unleashing terrifying new threats, and wondrous new possibilities. Metal opened up channels of storytelling that Francis, James, Joshua and I are excited to explore in a big way. When we're finished, fans will never look at the Justice League in the same way again.
The big hook for this new direction? A mini-series called "No Justice" that'll kick off in June and feature James Tynion IV and Joshua Williamson joining Snyder on scripting duties. Visualising all of this will be Flash artist Francis Manapul, as Brainiac arrives to warn the Justice League of a new major threat that has the potential to wipe out all life on Earth. "I'm laying out the biggest action of my life," Manapul said in press release.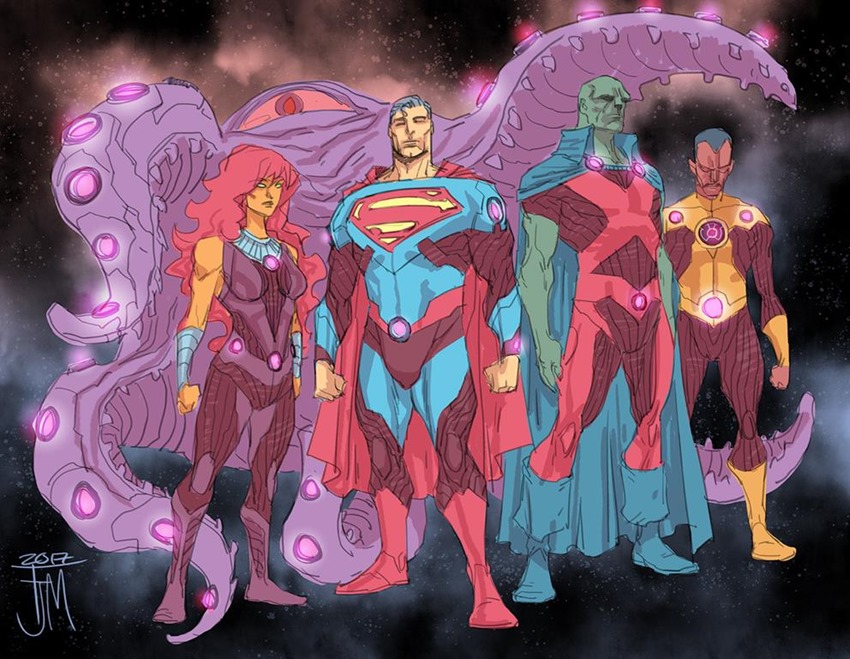 The Justice League realizes that they need to expand their reach to become something bigger than they have ever been before. If you thought my work for Justice League: Darkseid War was huge, I'm taking the League to the edge of the cosmos with 'No Justice.' Anyone who has asked for Harley Quinn, Martian Manhunter, Starfire, Zatanna, The Atom, Raven, or Doctor Fate to be in their personal Justice League will stand up and cheer.
The new Justice League era will kick off with a quartet of newer, smaller teams whose expertise is focused in specific directions. Let's take a look at the new rosters:
Team Entropy (Batman, Lex Luthor, Deathstroke, Lobo and Beast Boy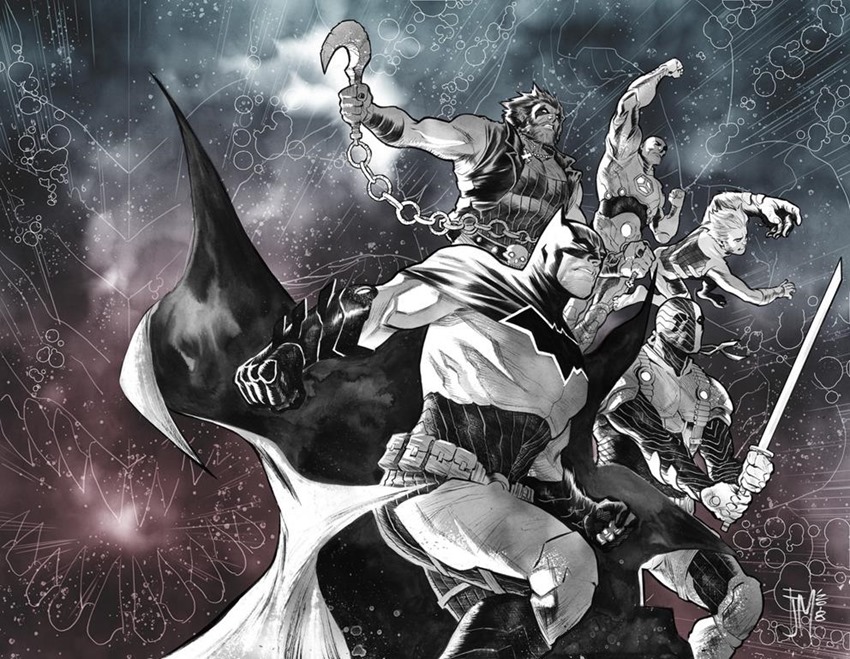 The Batman-led Justice League combines brain-power with brawn and wild cards. With Lex Luthor and Batman on the same team, intelligence is never in short supply as the squad also benefits from a tactical advantage in the form of Deathstroke and his battle-hardened skillset. As for Beast Boy and Lobo? Sometimes, you need to fight back against chaos with a little chaos of your own.
Team Mystery (Superman, Starfire, Starro, Martian Manhunter and Sinestro)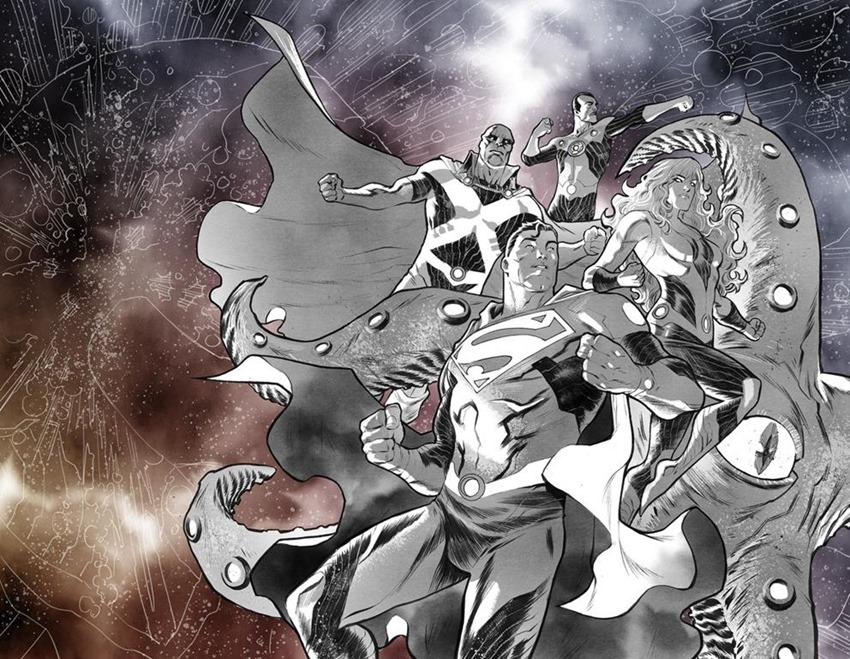 THE DCU's most alien team, none of the members of this league were born on Earth but they have become intertwined with its fate over the years. Featuring some of the heaviest hitters around, Team Mystery focuses on brawn and interstellar travel without the need for spaceships. With Starro in the mix, Team Mystery also has a mental advantage while Sinestro has connections to an army of Yellow Lanterns if the situation calls for it.
Team Wonder (Wonder Woman, Raven, Doctor Fate, Zatanna and Etrigan)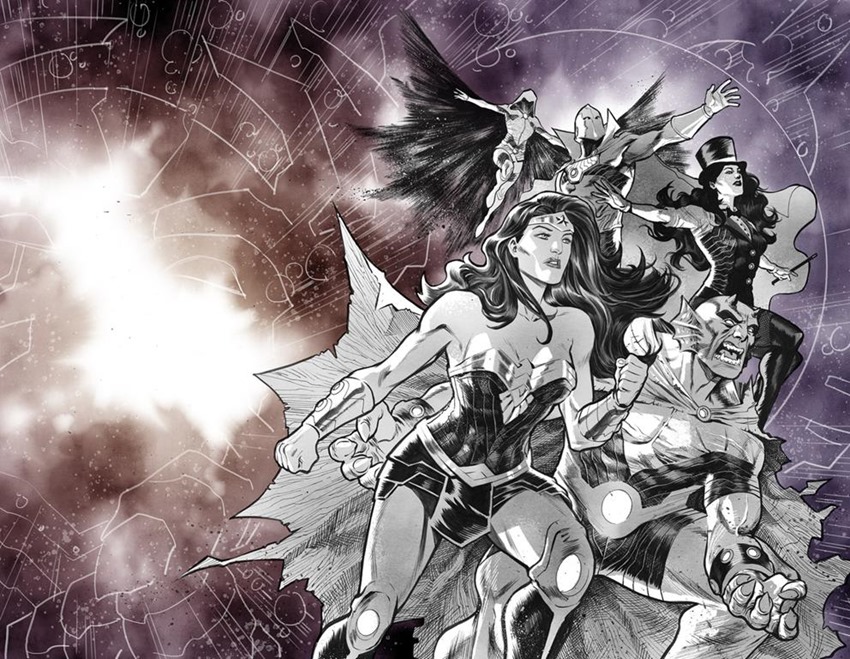 It's a kind of magic. While some threats can be fought by punching it into submission, some danger requires a more subtle conjuration to help save the day. More than any of the other teams, Team Wonder is comprised of tried and trusted heroes who represent magic at its best and most corruptive low. An interesting mix, for more mystical threats.
Team Wisdom (The Flash, Harley Quinn, Cyborg, Damien Wayne and the Atom)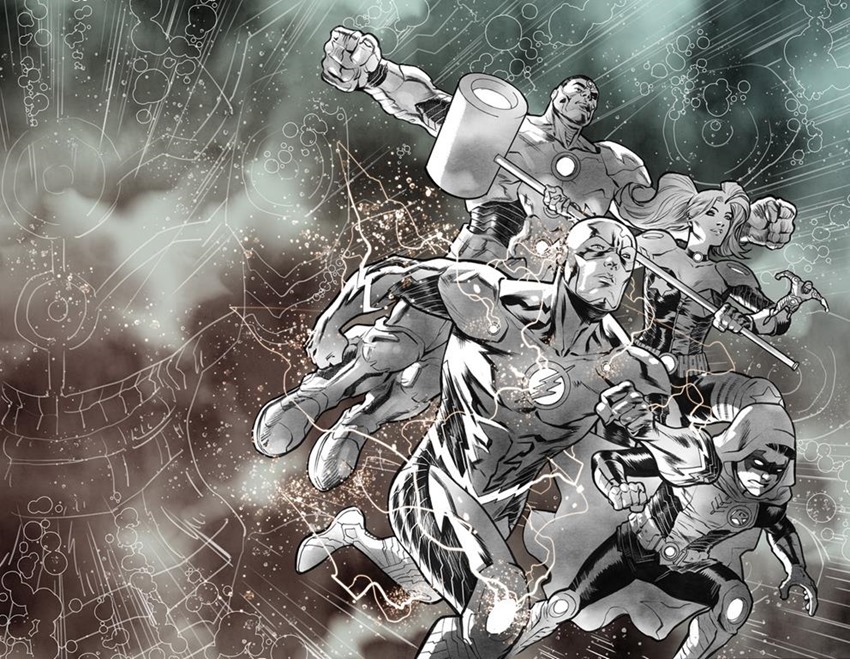 If Team Entropy is the league that was formed to outthink the end, then Team Wisdom is the squad that thinks beyond that and into the future. Led by The Flash, Team Wisdom can think up solutions to problems both big and small thanks to its trinity of super-scientist heroes, while Damien Wayne's natural ingenuity for battle and learning makes him a force to be reckoned with.
It's easy to think that Harley Quinn is around to smash stuff, but as a former Arkham psychiatrist I can see her taking on the role of the glue that binds some of the smartest minds around together into a cohesive unit.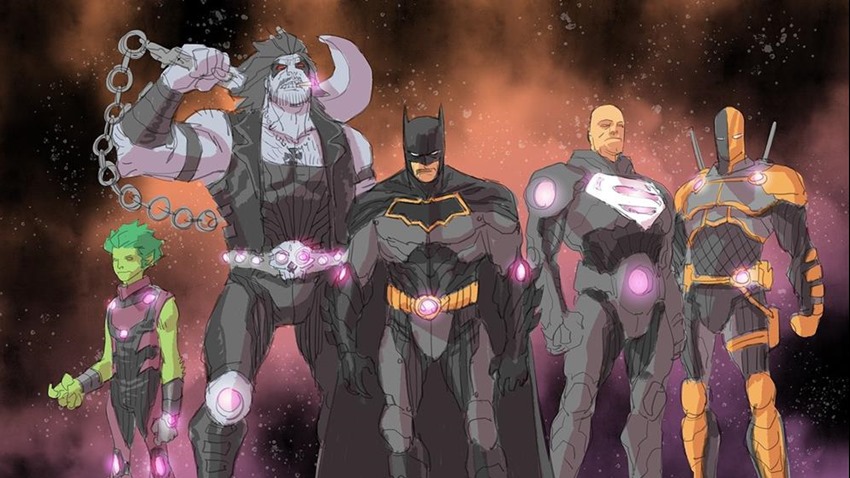 The new Justice League era will mean that existing titles will end in April, before the new books go to print in May. That means that Justice League by Christopher Priest and Pete Woods will wrap up on April 18 with issue #43, while Justice League of America will close its doors on April 11 when issue #29 hits the stands
Last Updated: January 29, 2018