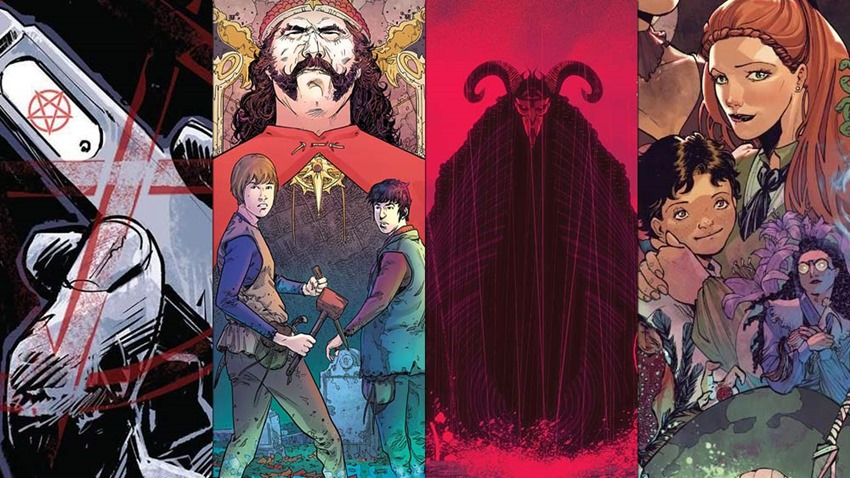 We live in exciting times. We're discovering more about our ourselves, the universe and everything in between at a tremendous clip, unlocking new knowledge and legends along the way. It's not hard to see the influence of unfettered information in the stories we tell, how they nudge pop culture in bizarre new directions and create new stages upon which to act.
That's an idea which applies to comic books, maybe more than ever. Comic books are a product of their times, monthly adventures which examine, question and prod the world around us. Writers and artists are born of these eras which introduce new concepts to their audiences. Aftershock Comix then, is that new kid on the block with some truly wild ideas and a devil may care attitude that focuses on the kind of storytelling that other publishers would never dare to create.
Launching in 2015, AfterShock Comics is still an infant in the grand scheme of things, but also a child prodigy with its selection of reading material. Think the devilish attitude of independent comic book publishers such as Dark Horse and Image Comics, mixing a creator-owned approach with the biggest names in the business as well as a healthy pool of young talent.
The result? Damn good comic books, which are pushing the envelope on what the medium is capable of in the modern-day era. You've got Alters and its transgender hero Chalice, a secret history that is simply bully in Rough Riders and the consequences of a British secret agent lifestyle finally being laid bare in Jimmy's Bastards.
Here's a quick look at just some of the content that AfterShock Comics has to offer. If you want consistently amazing quality, you've come to the right place:
Alters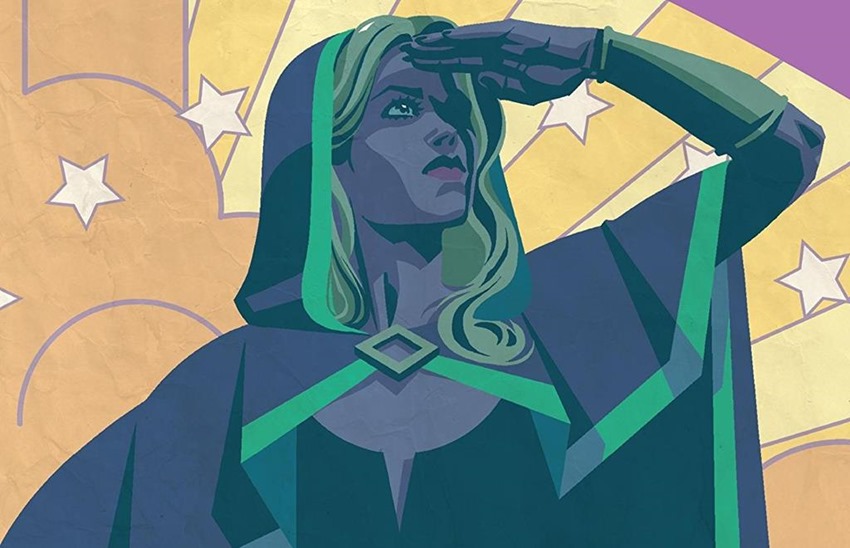 By Paul Jenkins, Leila Leiz, Tamra Bonvillain, Leonardo Paciarotti and Ryane Hill.
A world where a war between heroes and villains is being fought to a stalemate, with humanity becoming the collateral damage part of the equation…The heroes know they are losing the war. And in the middle of this world-changing conflict, a new threat seems to be emerging: the Alters. They are mutants, possibly – or perhaps they are some kind of ultimate end to our genetic roadmap.
Whatever the case, Alters seem to be emerging all around the country… and they are met with fear, distrust, and prejudice. They manifest new, dangerous powers that emerge without warning.
Animosity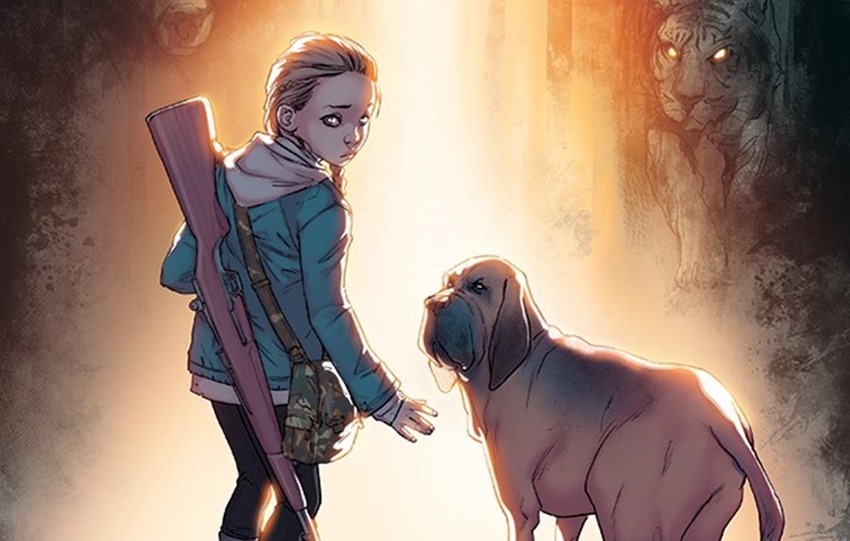 By Marguerite Bennett, Rafael de Latorre, Rob Schwager and Marshall Dillon.
One day, the Animals woke up. They started thinking. They started talking. They started taking revenge. Now, a dog and his girl are trying to get away–out of New York City, and all the way to San Francisco, to the only person who might be able to protect and save her. Jimmy's Bastards
Backways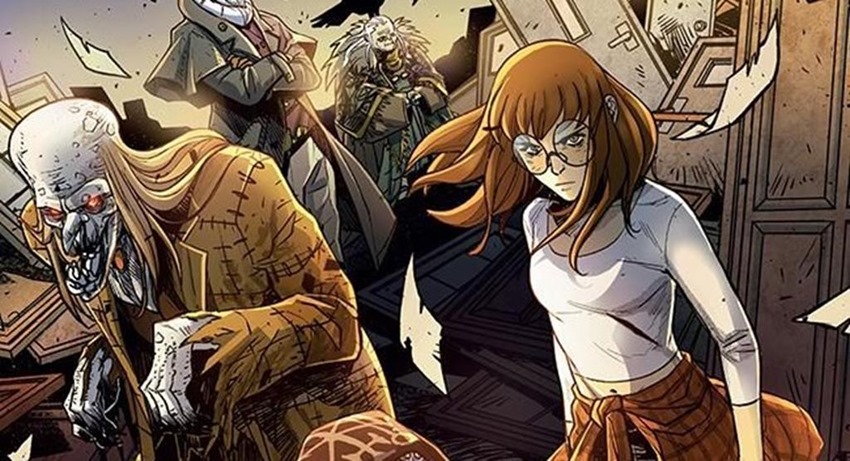 By Justin Jordan, Eleonora Carlini, Silvia Tidei and Marshall Dillon
There is a hidden nation. A nation of magic and madness, one that exists in all the forgotten spaces. Your basement, your attic, the haunted house down the street, anyone of those might be a part of the Backways. Anna Merrick lost someone in the Backways, and she'll stop at NOTHING to get them back. Even if it means unleashing something unimaginable.
Rough Riders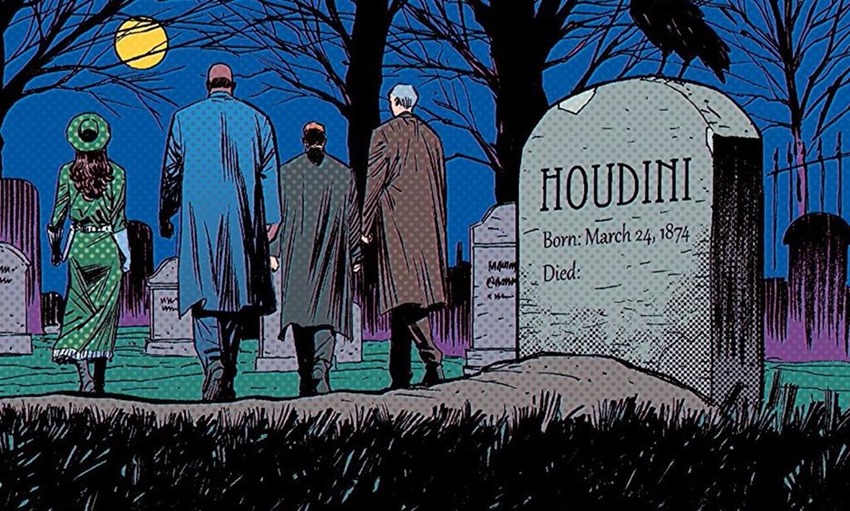 By Adam Glass, Patrick Olliffe, Gabe Eltaeb and Sal Cipriano.
Led by a young Theodore Roosevelt, a motley crew of soon-to-be American legends must work together to solve a mystery that threatens life itself. Harry Houdini — street magician and master of misdirection. Annie Oakley — a washed-up entertainer, eager for a chance to prove herself in a real war.
Jack Johnson — an undefeated brawler and the son of ex-slaves, determined to get his shot at the heavyweight championship…When a terrifying alien technology destroys the USS Maine, these unlikely allies set sail for bloody Cuba, into the heart of a brewing conflict, to wage a shadow war against the greatest threat mankind has ever known. Before they were famous, they were…ROUGH RIDERS.
Babyteeth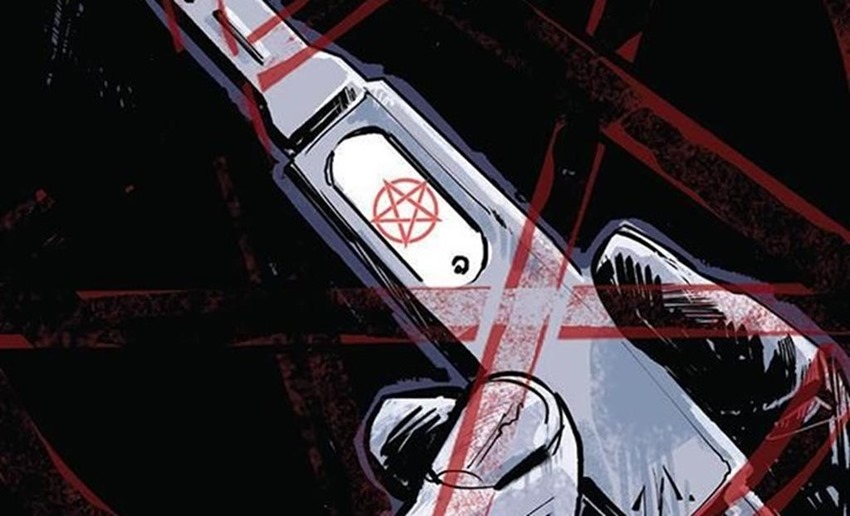 By Donny Cates, Garry Brown, Mark Englert and Taylor Esposito.
Sadie Ritter is sixteen years old, nine months pregnant, and scared out of her sweet nerdy mind. Having a baby that young is tough, but with the support of her loving family behind her, everything should be okay. OH YEAH, and also her baby is the antichrist and it's going to break open the barriers between the earthly and demonic planes and unleash eternal suffering to all of humankind. Other than that, though…should be fine.
American Monster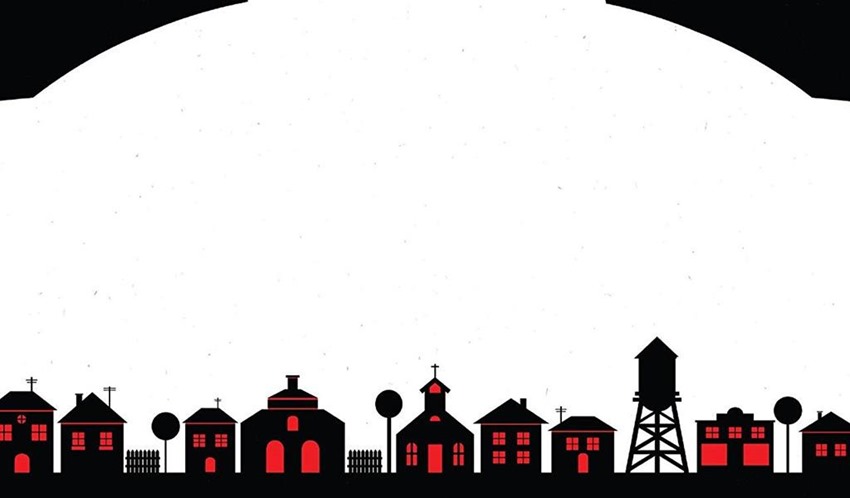 By Brian Azzarello and Juan Doe.
The ugliest side of humanity may be humanity's only hope.
In a small Midwestern town, a large man with a horribly scarred face gets off a bus, and takes a room. He spooks the locals–nobody knows him–or do they? It's impossible to say because he seemingly has no face. The man's intentions remain unknown, until he takes on a corrupt sheriff and the rural crew of racist arms dealers. The town's impression of the man changes, and he's seen as a hero…until his real intentions bubble to the surface. The man isn't there to end the gang, but to take it over. And he's just getting started.
Blood Blister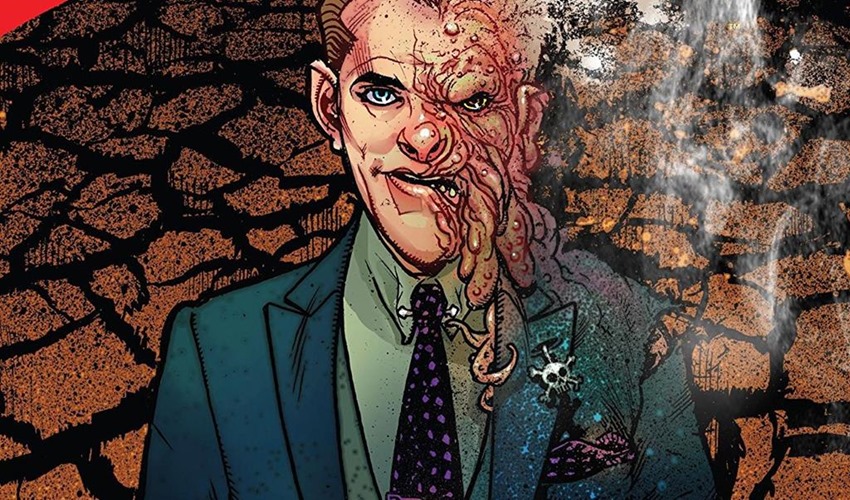 By Phil Hester, Tony Harris, Eric Layton and Guy Major.
Sin is a joke to Brandon Hull. Morality a crutch for the weak, laws mere tools to be abused. But when the corruption he scoffed at begins to manifest on his once-perfect body, Hull finds himself cast into a hidden world of unspeakable horror from which there is no escape. How can you be saved when the evil possessing you is your own soul?
Brothers Dracul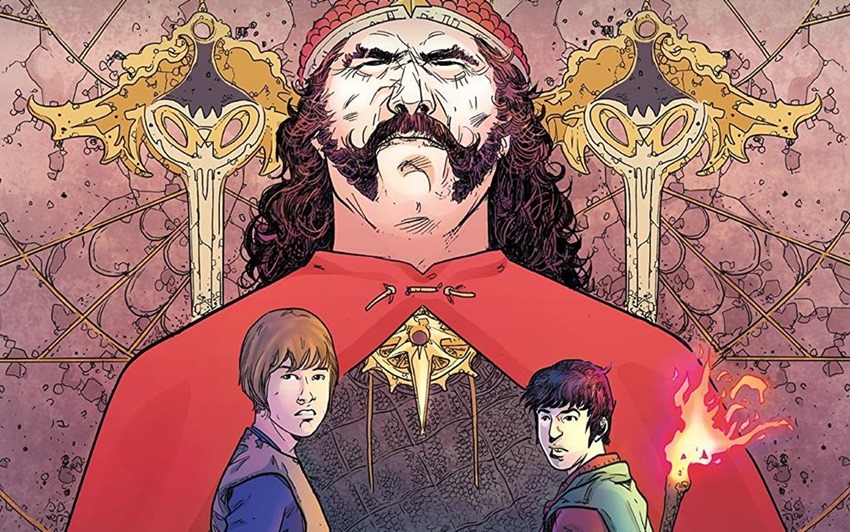 Cullen Bunn, Mirko Colak, Maria Santaolalla and Simon Bowland.
The legend of Vlad the Impaler is the stuff of nightmares. The inspiration for the most iconic of monsters—Dracula—Vlad tortured and murdered thousands of victims. But what turned him into such a depraved killer? The truth lies in his teenage years, when Vlad and his brother Radu were held hostage by the Ottoman Empire. During this time, the brothers learned many things—archery, riding, the art of combat, matters of court…and how to stalk and slay vampires.
Dark Ark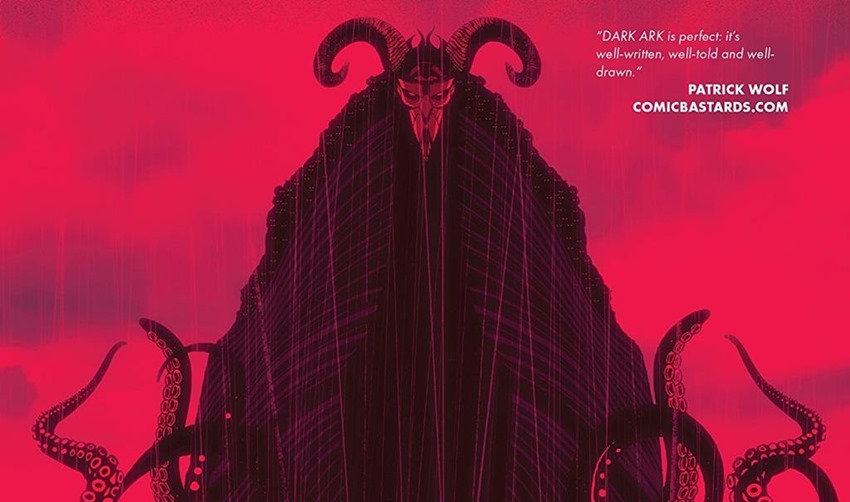 By Cullen Bunn, Juan Doe and Ryane Hill.
The wickedness of mankind has moved the Creator to destroy the world by way of the flood. Noah has been tasked with building an ark to save his family and the animals of the world. But this is not Noah's story. For darker powers have commanded the sorcerer Shrae to build his own ark and save the unnatural creatures of the world—such as the vampires, the dragons, the naga, and the manticore. But what will happen on a vessel crawling with monsters, where insidious intrigue and horrific violence are the rule of law?
Jimmy's Bastards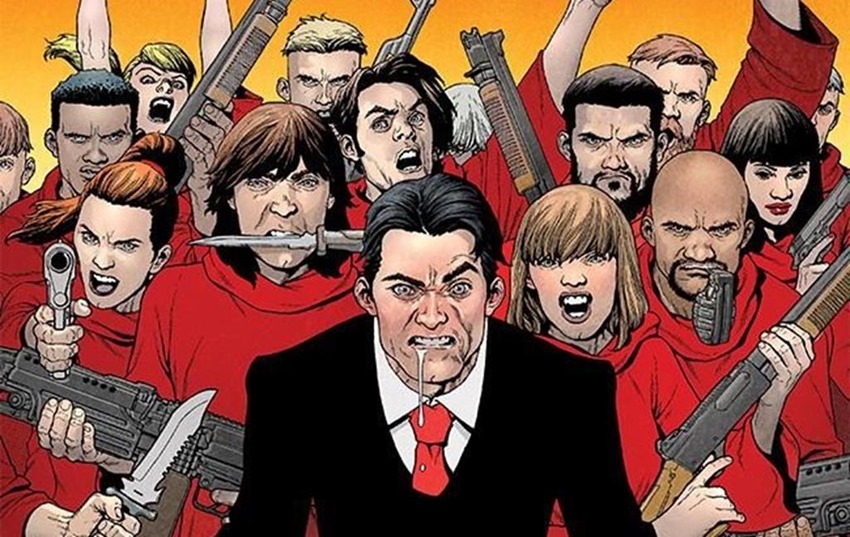 By Garth Ennis, Russ Braun, John Kalisz and Rob Steen.
Jimmy Regent, Britain's number one super-spy, has got it all: intrigue, adventure, a license to shoot whoever he likes and beautiful women falling at his feet. He also has a new partner who isn't quite as impressed by Jimmy as all other women appear to be. Now, there's a price to pay for Jimmy's multiple romantic conquests — the results of which are about to come calling in the worst possible way…
InSEXts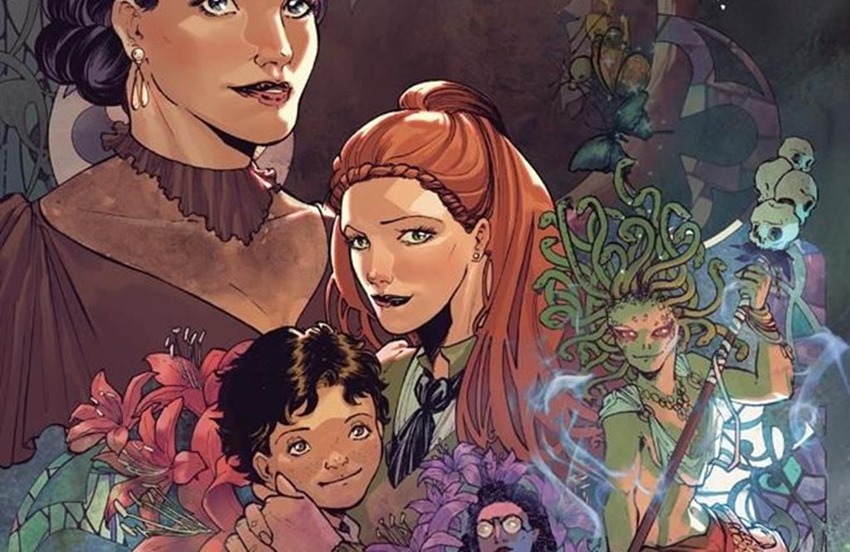 By Marguerite Bennett, Ariela Kristantina, Jessica Kholine and Bryan Valenza.
At the dusk of a century, a pair of vengeful Victorian vixens discover a horrifying power that transforms them into rich and strange new creatures. Armed with their dark, evolving forms, they descend into a world of the cultured and occult, with new senses and new sensuality, to forge a life for themselves and the child of their love.
That list above? Merely the tip of the AfterShock Comics iceberg. A publisher whose output so far has been amazing, on time and is busy forging a very distinct identity for itself with some of the best comic books on the market today. If you want to get started, Comixology has plenty of digital issues up for sale. Better yet, see if your local comic book shop has stock of the good ol' printed versions of their monthly tales.
If this is what AfterShock Comics is capable of after a mere three years, then I can't wait to see what they have in store for the future.
Last Updated: April 30, 2018