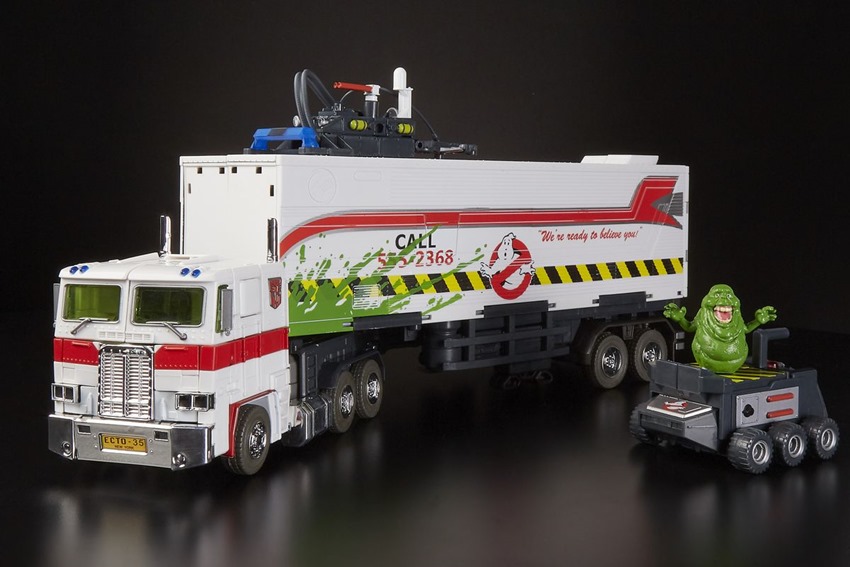 San Diego! Discovered by Germans in 1904 and meaning "whale's vagina" in their native tongue, the city comes alive once a year when a Kaiju-sized Comic Con opens its doors to a vast horde of nerds who arrive for panels, sneak peak movie trailers and merch. That's the real name of the game here, as Comic Con dials up the FOMO over not having stuff up to 11 when it introduces a number of products which are exclusive to the event and can only be found there for that single weekend.
Well kind of, because said toys and merch is usually posted up on eBay the following day at massively increased prices because that's how supply and demand works. This year's Comic Con will probably see eBay flooded with all manner of plastic once again, featuring plenty of garish designs and crossovers a'plenty.
So here you go. You can look but you very definitely cannot touch all the exclusive toys that'll be available at San Diego Comic Con 2019:
Transformers: Optimus Prime Ecto-35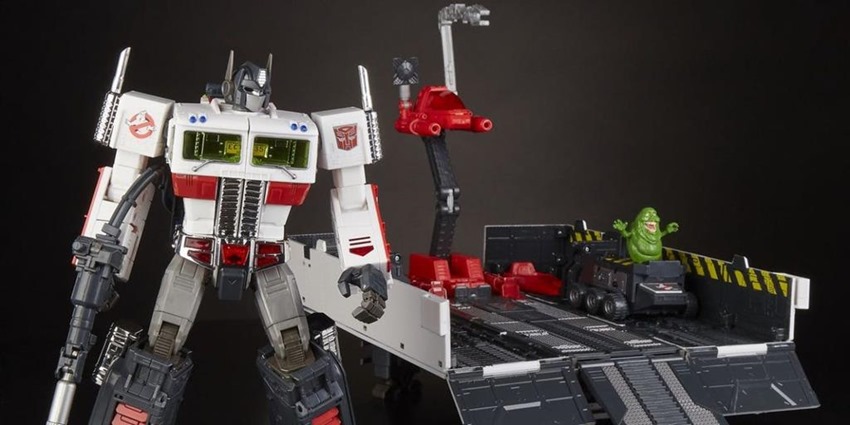 If there's something strange in your neighbourhood, who ya gonna call? None other than a certain robot in disguise, as Manhattan's paranormal exterminators are ditching the ECTO-1 Cadillac for the biggest of rigs. Yup, Optimus Prime is joining the Ghostbusters for a short stint in New York City, and I have to say that the Ghostbuster colours really suit the Autobot leader.
Even better, this version is based on the glorious MP-10 Optimus Prime, so you just know that it's going to look awesome in whichever pose you choose for it. For an entire $150, that is.
Star Wars Special Edition Retro Prototype 3.75 inch Darth Vader mini-figure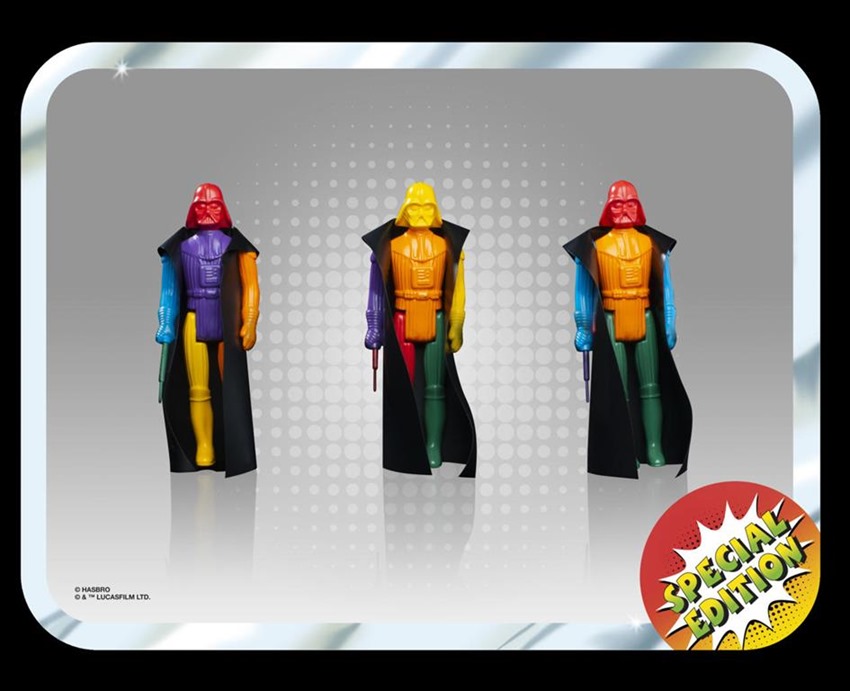 You compare the Star Wars toys of yesteryear with what's available on shelves today and holy crap we've come so far. In case you haven't seen it, do yourself a favour and go watch The Toys That Made Us over on Netflix so you can see just how much a gamble it was for Kenner to make action figures based on a sci-fi property that nobody expected to set the box office on fire at the time.
Comic Con's retro Darth Vader figure harkens back to that era, and features little to buggerall articulation, a vinyl cape and a colour scheme that makes the dark lord of the Sith look like he just managed to finish murdering a Jedi rainbow.
Star Wars: The Black Series 6-Inch Boba Fett action figure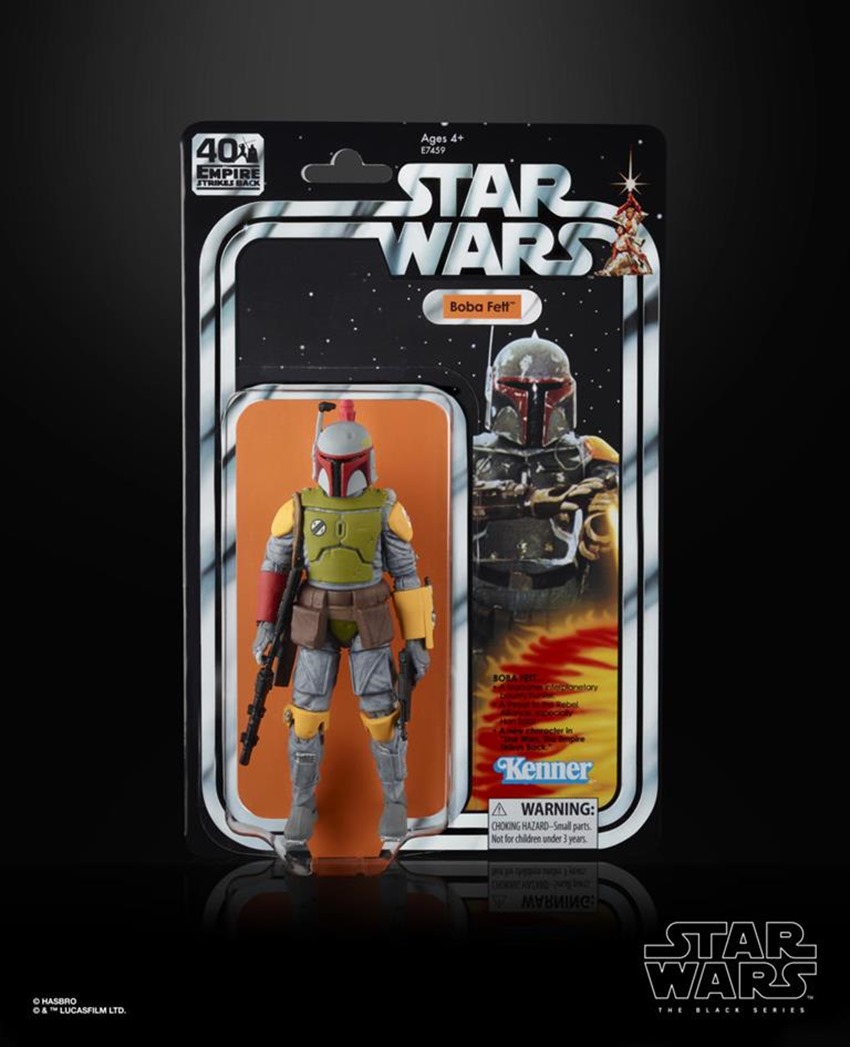 Boba Fett: A Star Wars character whose main claim to fame happens to be a collection of scenes where he stands around looking like a badass and then eventually gets eaten by an alien desert vagina. Still, people went nuts for the Mandalorian back in the 1980s when he popped up in The Empire Strikes back, and this latest toy version of the iconic character recycles the original toy model and transforms it into a more badass figure with contemporary design and better details.
Star Wars: The Vintage Collection 3.75-Inch Original Trilogy Luke Skywalker Jedi Destiny action figure set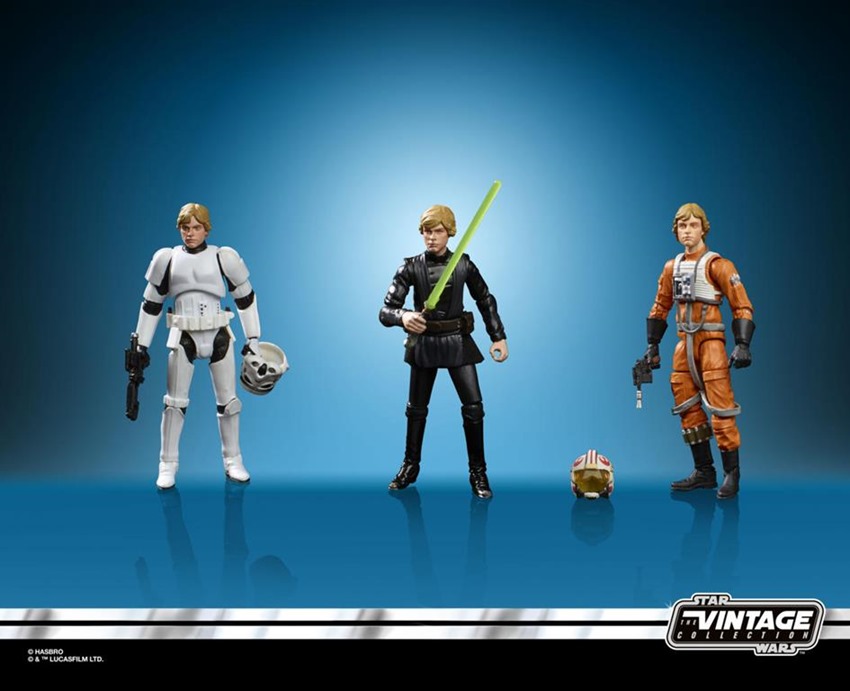 A short stormtrooper, an A-wing pilot and a Jedi all walk into a comic book convention and immediately get snatched away by hungry collectors who wish to feast on the smell of mint on card action figures that chart the progression of Luke Skywalker through the original Star Wars movie trilogy.
NECA Batman vs Predator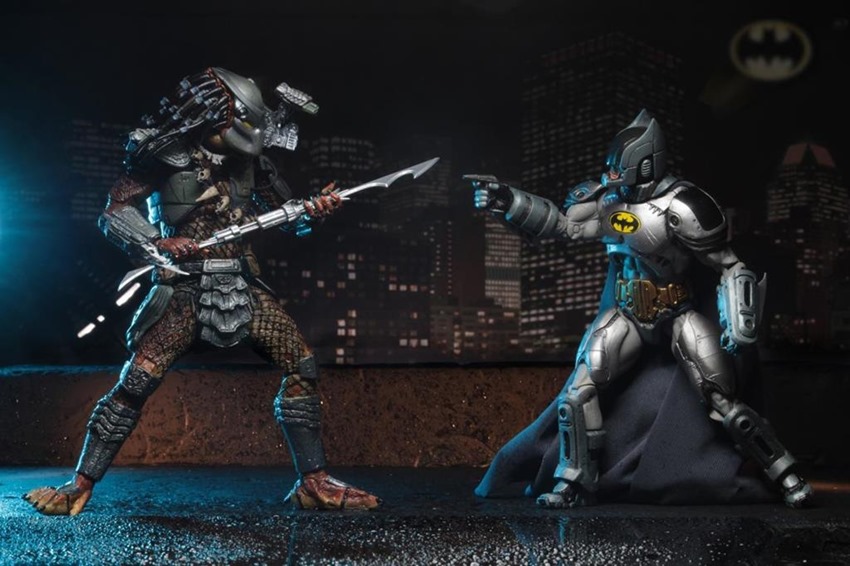 Did you know that Batman fought the infamous Predator not once but several times? Seeking the ultimate prey, the Predator almost managed to kill the dark knight during their very first clash, with Batman ultimately escaping and returning to a final fight where he was far more prepared to tango with the outer space big game hunter.
Sporting a high-tech suit of armour and more gadgets, this fight ultimately came down to Batman using brute force to subdue the beast, as evidenced by this little collection packing in a baseball bat that is dripping with the blood of a vicious hunter who learned the hard way that nobody messes with the Bat in Gotham City.
Masters of the Universe He-Man and Prince Adam 2-pack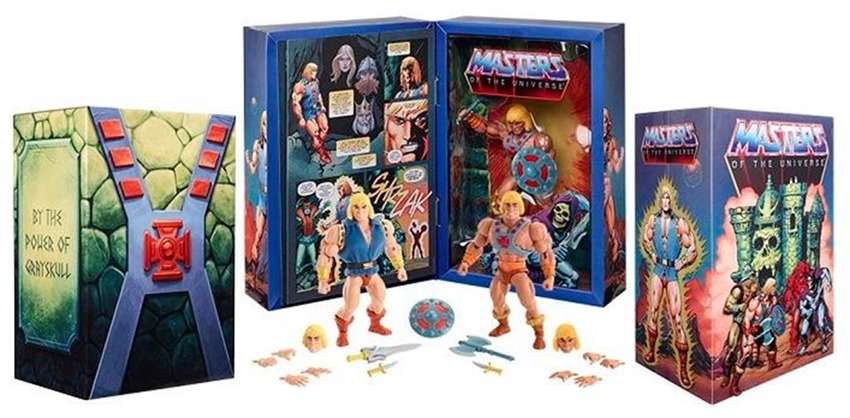 I HAVE THE POOOOOOOOOOWER! Eternia's resident Prince Adama who looks an awful lot like that He-Man warrior and who has never been spotted in the same room with him, finally gets a chance to stand shoulder to shoulder with a Master of the Universe whose mighty muscles can barely be contained by the tight leather of a nipple harness in this delightfully retro two-figure pack.
LEGO Marvel Super Heroes: Captain Marvel and the Asis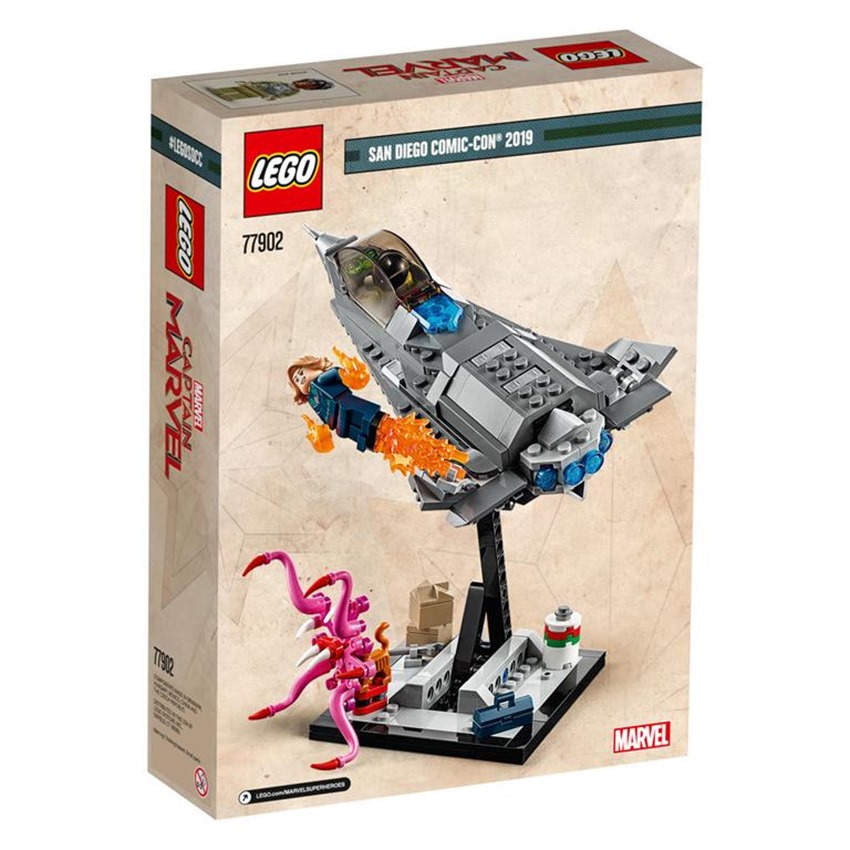 LEGO may just be worth its plastic weight in gold right now, so you can expect this Marvel-endorsed set to sell out within minutes once Comic Con begins.
LEGO DC Comics Super Heroes: The Dark Knight of Gotham City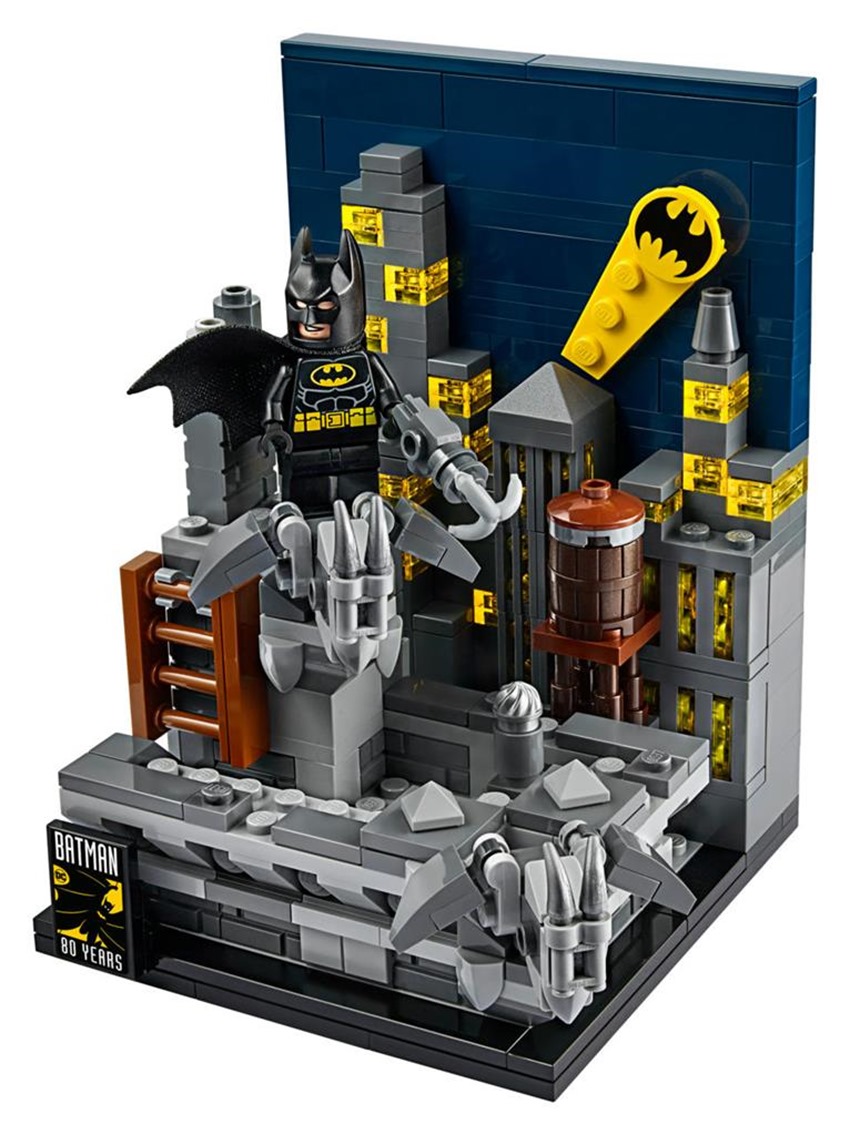 My life will not be complete until I have built Batman's tiny gargoyle base.
The capture of Splinter four figure pack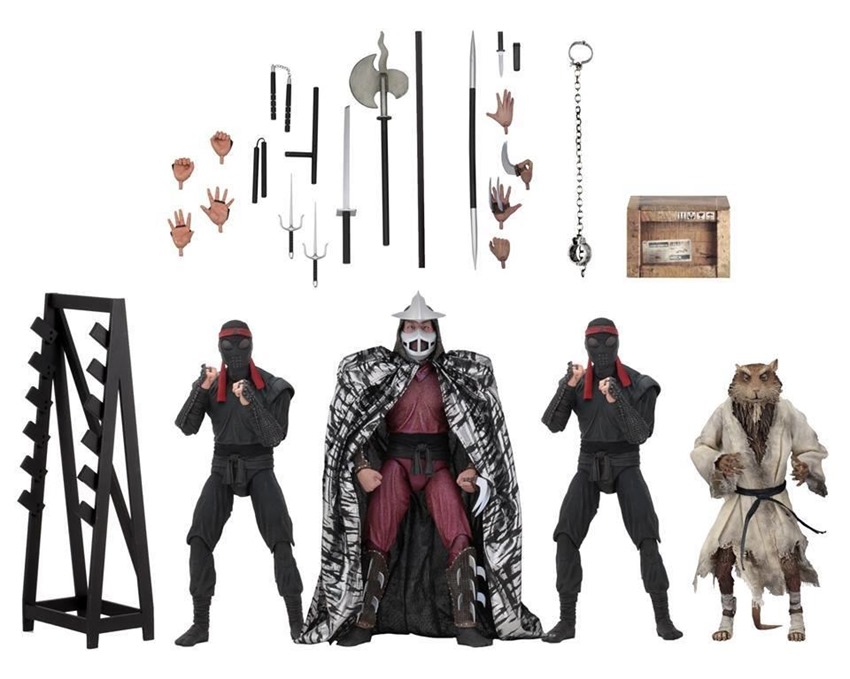 Like most chilren of the 1990s, I was utterly horrified whenever Splinter appeared on the big screen because holy f*** man giant rat. One of the few times when audiences were rooting for the bad guy to win, NECA's little slice of cinematic history allows you to recreate the scene where Splinter was captured by the Shredder, and features a ton of extra accessories to go with the gang.
Terminator 2: Judgement Day Ultimate John Connor action figure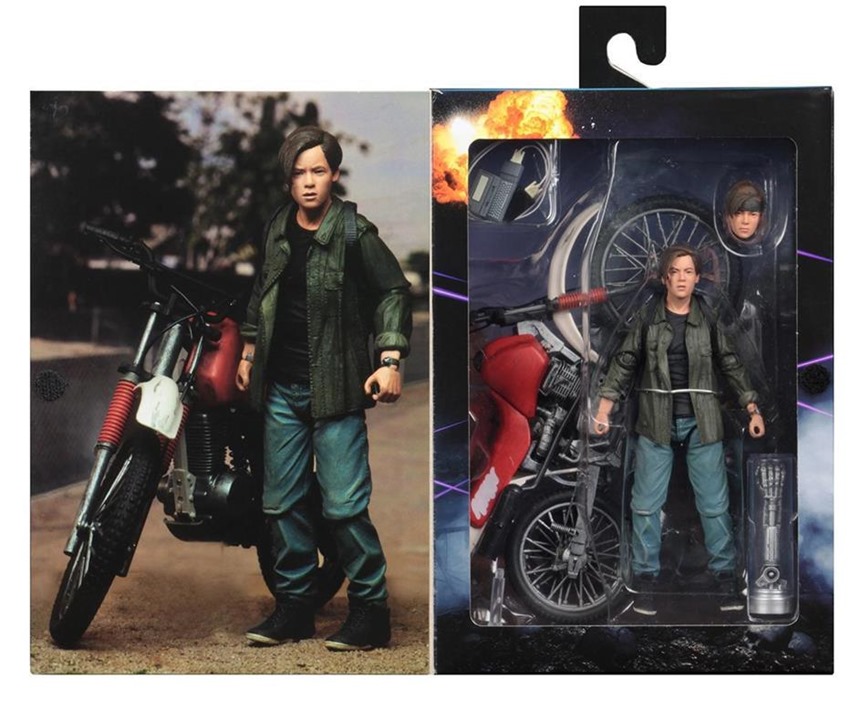 While you do get a spot-on likeness of Edward Furlong, an ancient laptop for teh hackingz and an entire scrambler bike to ride on, this figure sadly does not include any Guns 'n Roses cassette tapes.
S.H. Figuarts Goku Black Super Saiyan Rose Event Exclusive Colour Edition
A Super Saiyan Rose by any other name, eh? With a perfect fusion that allowed the evil Kai Zamasu to steal Goku's body and use his godly Ki to upgrade the Saiyan's immense power even further, this action-heavy figure is just dying to be posed in all manner of cool stances thanks to its collection of accessories and dynamic stand.
S.H. Figuarts Son Goku Kid Event Exclusive Colour Edition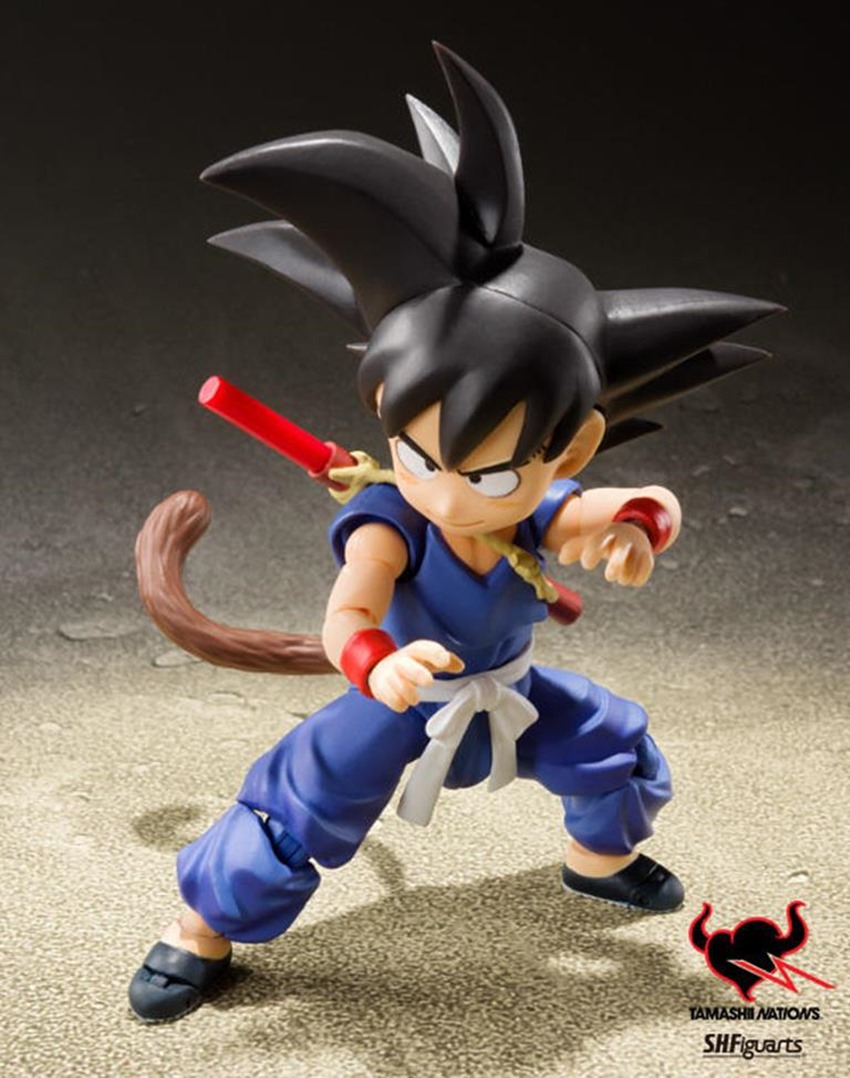 Dragon Ball Z may have taken Goku in a wild direction of aliens and planet-shattering fights, but for a time the young Son Goku was a happy-go-lucky adventurer with a tail and a magical staff. Something this particular Figuarts figure captures perfectly with plucky plastic and plenty of charm.
Macho Man Randy Savage Slim Jim Action figure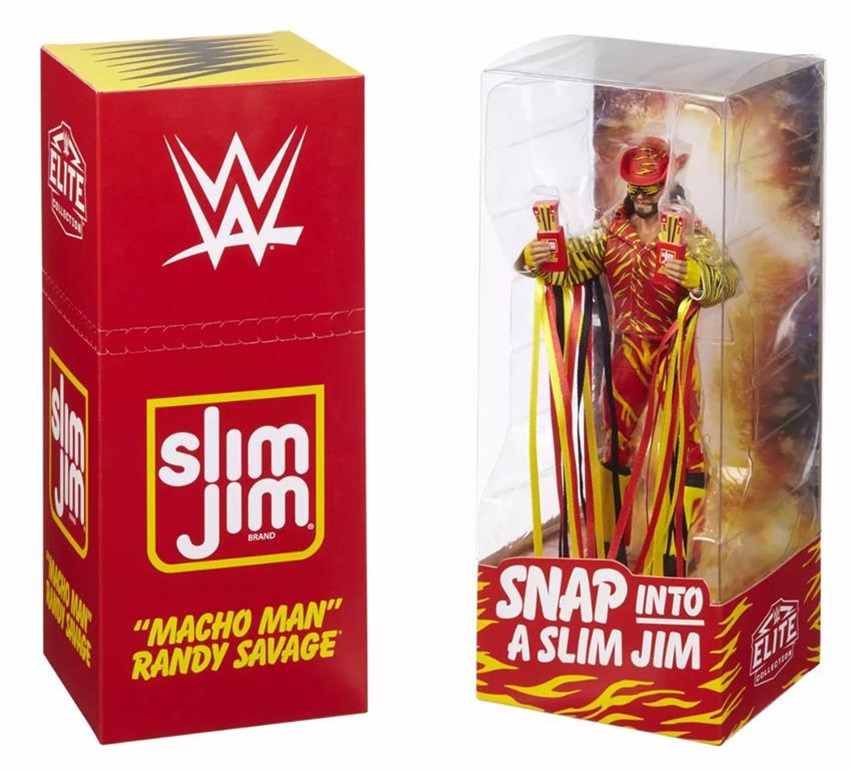 OH YEAH SNAP INTO A SLIM JIM! While he may have been known for an elbow drop that could crack a wrestling ring in half and a persona that truly was larger than life, seeing Randy Macho Man Savage finally snap some Slim Jims in half is just pure pop culture magic.
The Strange Lives of Batman four-figure set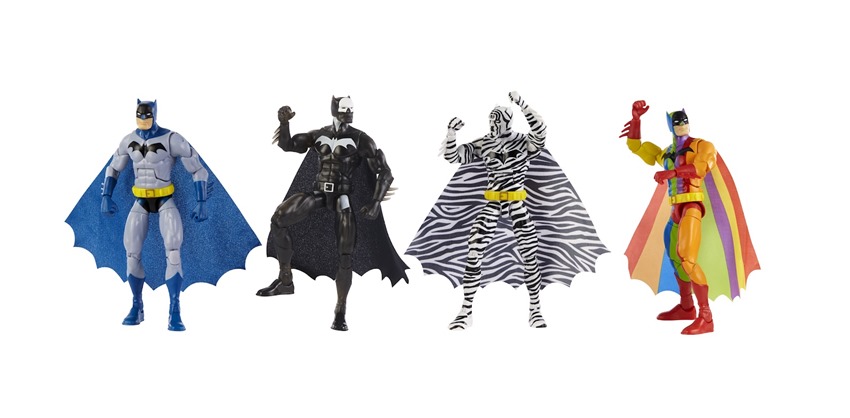 Batman today may be a grim caped crusader, but back in the 1960s things were…goofy. From one-issue gimmicks that featured the craziest stories and attempts by DC Comics to Hetero up their hero as much as possible to crazy escapades featuring wacky villains, Batman's wardrobe would also take point and see the dark knight dress up in vibrant garb for utterly bonkers reasons.
This four-figure collection above? A fitting tribute to Batman from a wilder era of comic book publishing.
Michelangelo as Batman action figure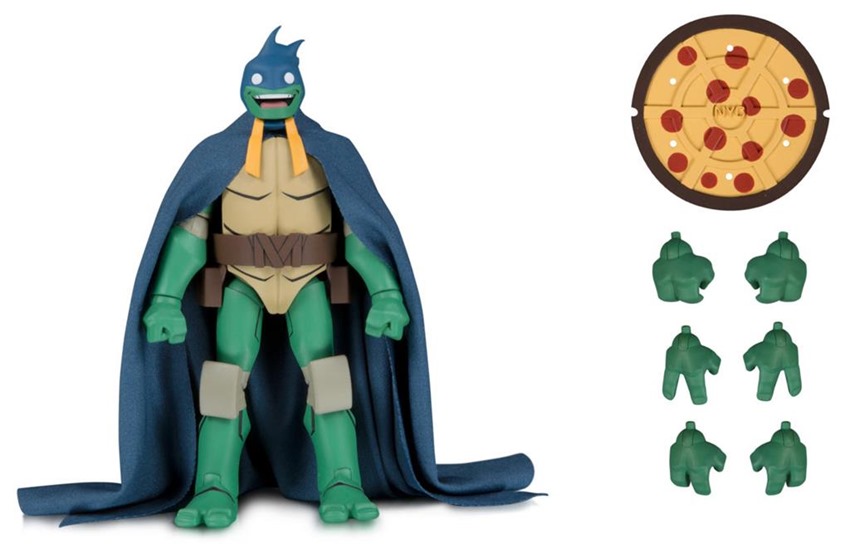 A couple of weeks ago, an animated adaptation of when Batman met the Teenage Mutant Ninja Turtles was released on home video and holy batarangs was it good! Violent enough, fun in perfectly measured doses and featuring some surprisingly amazing fight scenes, who would have ever thought that seeing Batman team up with the half-shell heroes would be this good?
Seeing resident Turtle class clown Mikey dressed as Batman is just icing on the cake then, even if the cape and cowl doesn't exactly fit this fun-loving dude perfectly. Cowabunga!
Marvel 80th Anniversary Incredible Hulk action figure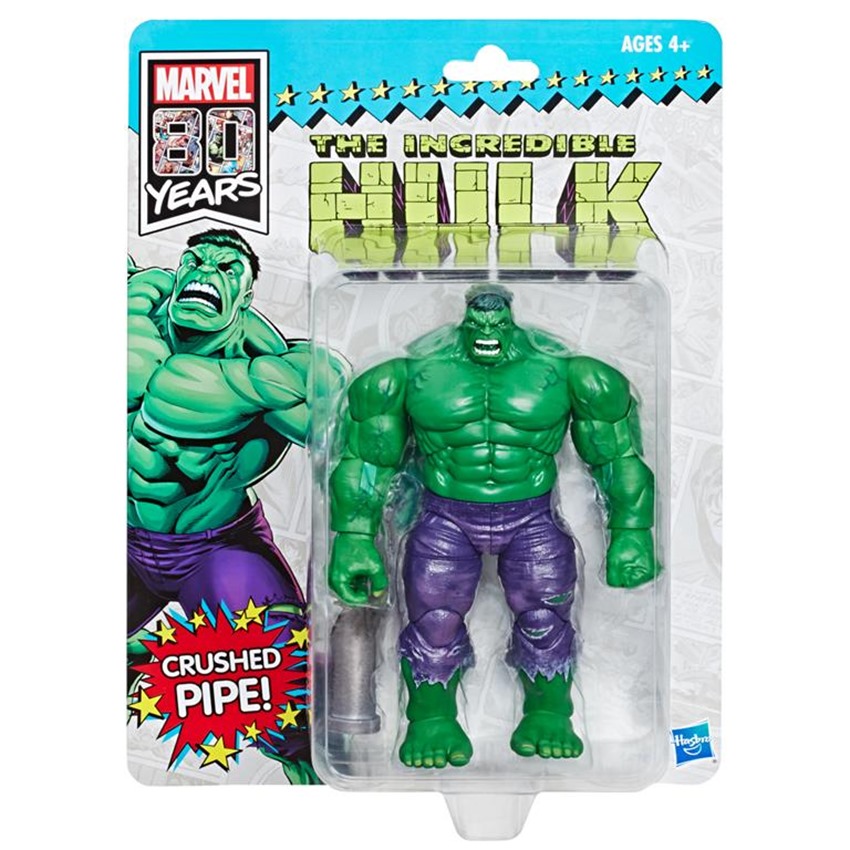 RAARRRGGHHH! HULK AM ALWAYS ANGRY BECAUSE RIPPED PANTS FEATURE THE TIGHTEST OF GROIN STITCHES WHICH CREATE CROTCH PAIN FOR JADE GOLIATH!
Marvel Legends The Collector and Grandmaster action figures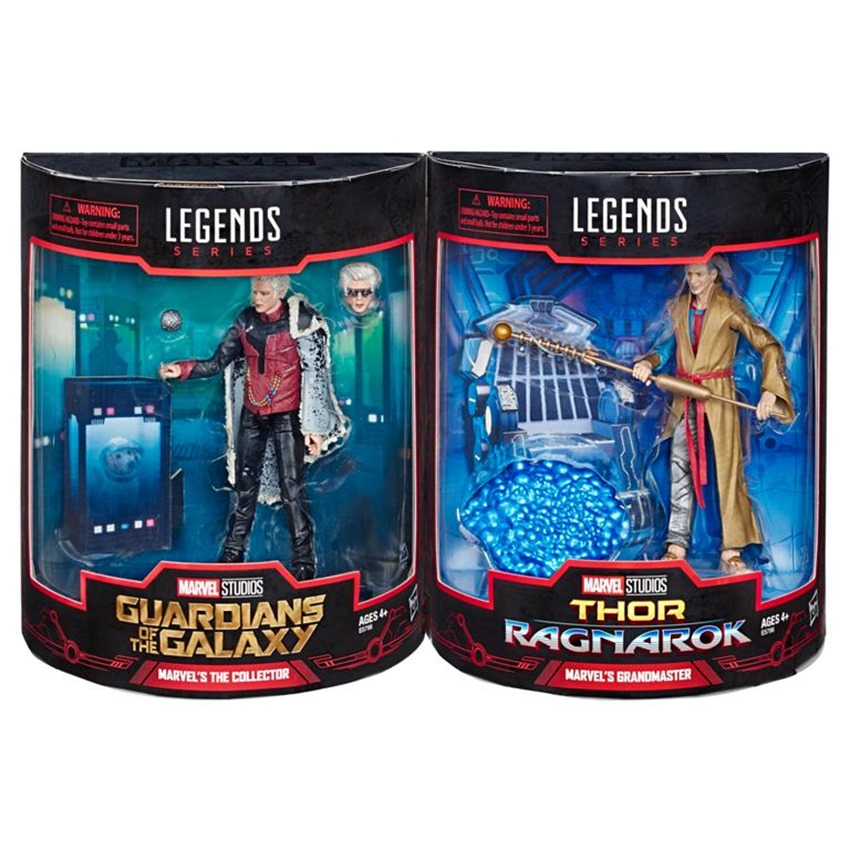 Is it just me, or is the fact that we have yet to see a Marvel movie starring the Collector and Grandmaster embarking on an epic road trip something that smells like the biggest wasted opportunity in the MCU since we lost out on seeing an Aunt Man film featuring May Parker running amok with Pym Particles?
Last Updated: July 8, 2019