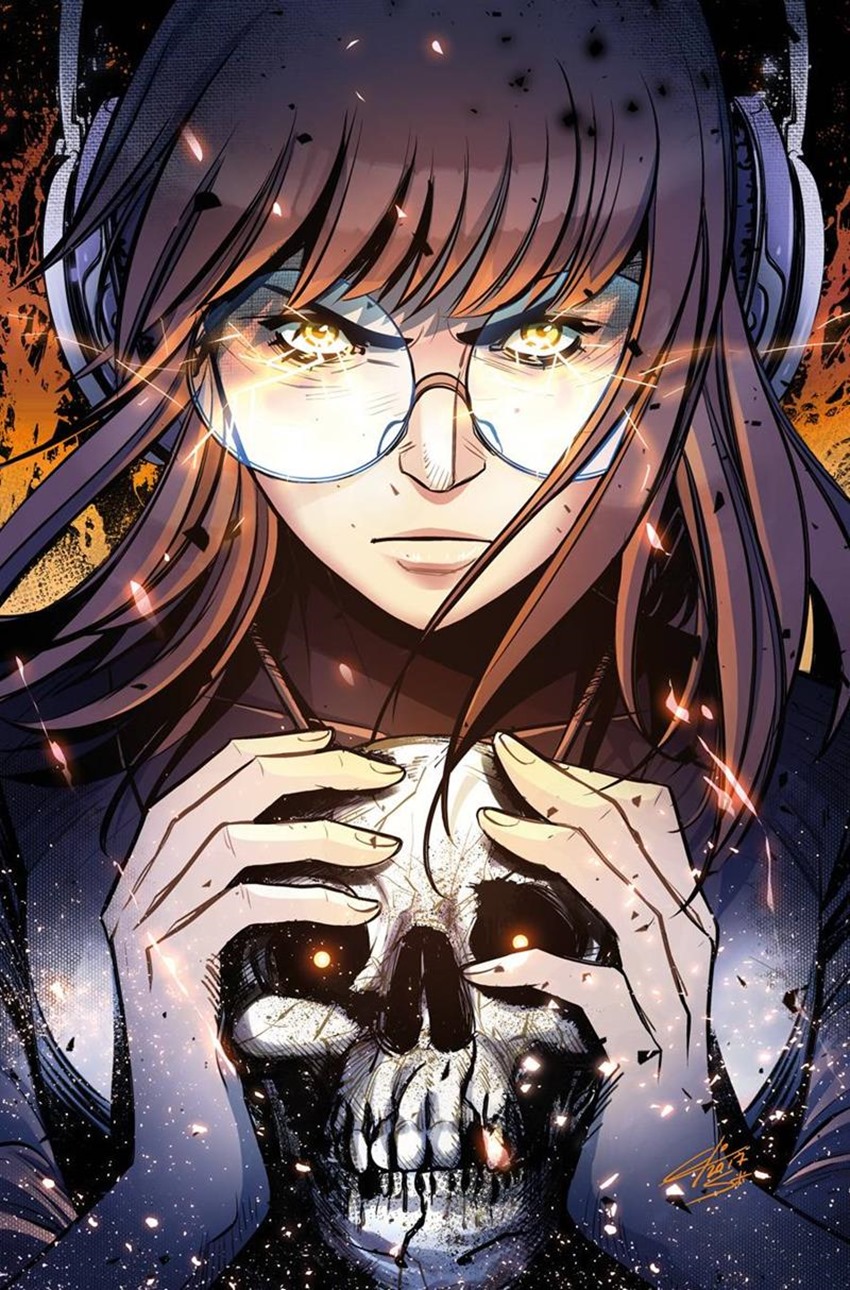 Comic books aren't just about the characters that they introduce. They're also reliant on the worlds they build that these paper actors live in, cities who have just as much personality and charm as their heroes and villains who reside within them. Think Marvel's supervillain-infested New York City, Batman's dank crime-hole of Gotham or Superman's shining beacon of hope that is Metropolis.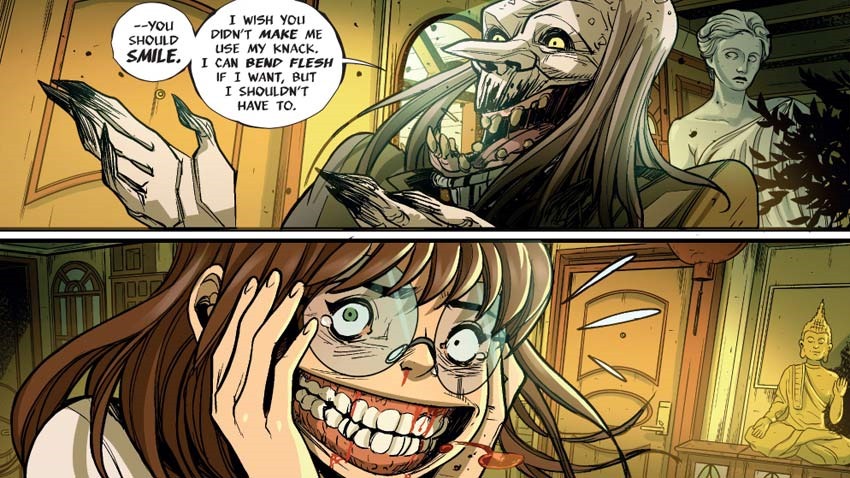 And then you've got the Backways. Aftershock's newest series by Justin Jordan and Eleonora Carlini takes place in a magical maze of side streets and alleyways, a realm of dark sorcery that lives within a conjured city of illusions and danger. Thrust into a world that makes no sense is Anna, an outsider whose unique magical talents and gritty worldview makes her an outcast in both the normal and supernatural worlds that coexist in Backways.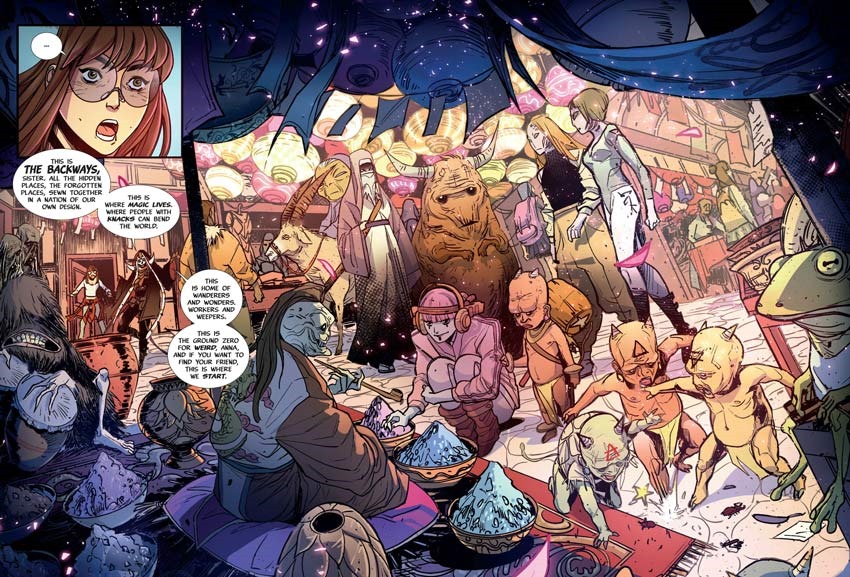 At its core though, Anna's tale is about love and friendship. About going to the ends of the Earth and beyond to rescue the only person who gives her life any value. The catch is, is that Anna doesn't know just how valuable she really is. She has no inkling of her true potential, as she finds herself caught between warring sides in a dangerous game of magic.
She's fortunately not alone, joined in her quest by an oddball collector of magical knacks by the name of Coyote Bones. The catch here, is that while Coyote seems hellbent on helping Anna rescue her friend Sylvia, other forces are conspiring to stop her mission by any means necessary. Something dark is connected to the search for Sylvia, a monster that lurks in the shadows and hungers to rip the world of man and mage apart.
Which makes for a magnificent setup. What I love about Backways, is that it doesn't waste your time. There's a constant flow of action, events are always moving and certain mysteries find themselves revealed at the most opportune time. The writing on the wall is quick and easy to digest, but it's the art that keeps me re-reading every page.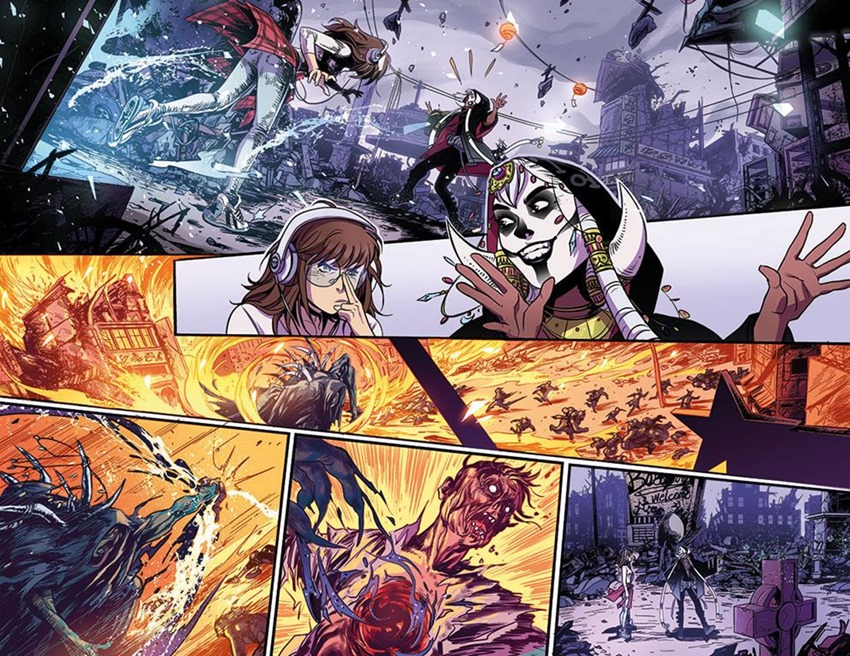 I just cannot wax lyrical enough about just how much I love Carlini's visuals. They're bold, they're colourful and there's a dark sense of mischief in every panel and wonderfully-detailed character. Small touches and flourishes that highlights sinister sorcery or lighter and more tender moments between the cast. With each page also bursting free from the usual constraints of comic book panels, every issue of Backways is a unique treasure of art to be cherished.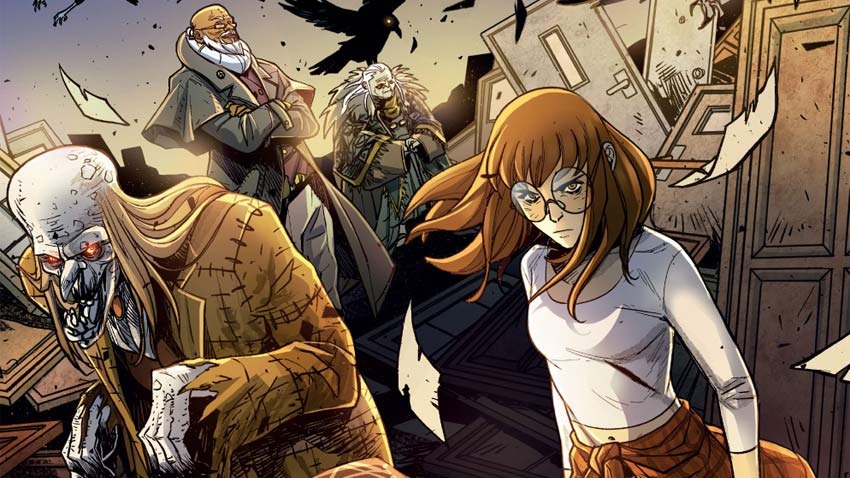 All that, and the series is only five issues old, while having a world that is already more established than other comic books that have been around for much longer. There's only one word that can describe Backways accurately: It's simply magical reading.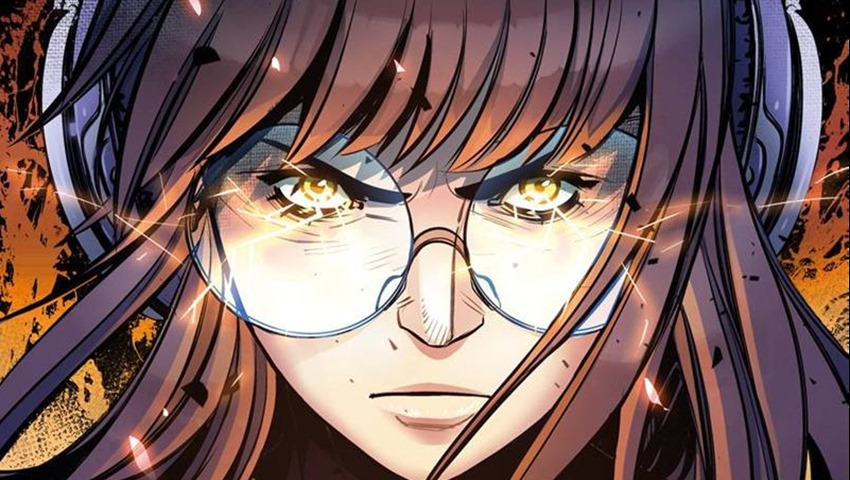 Last Updated: May 15, 2018