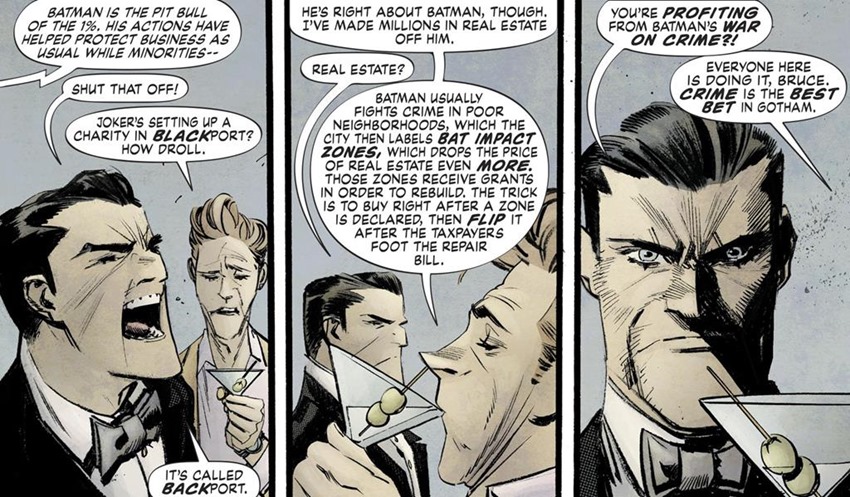 You wouldn't think that a Batman comic book would have time to tackle the idea of love, outside of the most romantic of bruisings that the darkest of knights hands out with knuckle-kisses to enemies, but the second issue of Batman: White Knight is very much a love story. A romance in two dozen pages from writer and artist Sean Gordon Murphy, that details the positive impact that love can have. As well as the more dangerous aspects of a romance that becomes an obsession.
Spoilers below.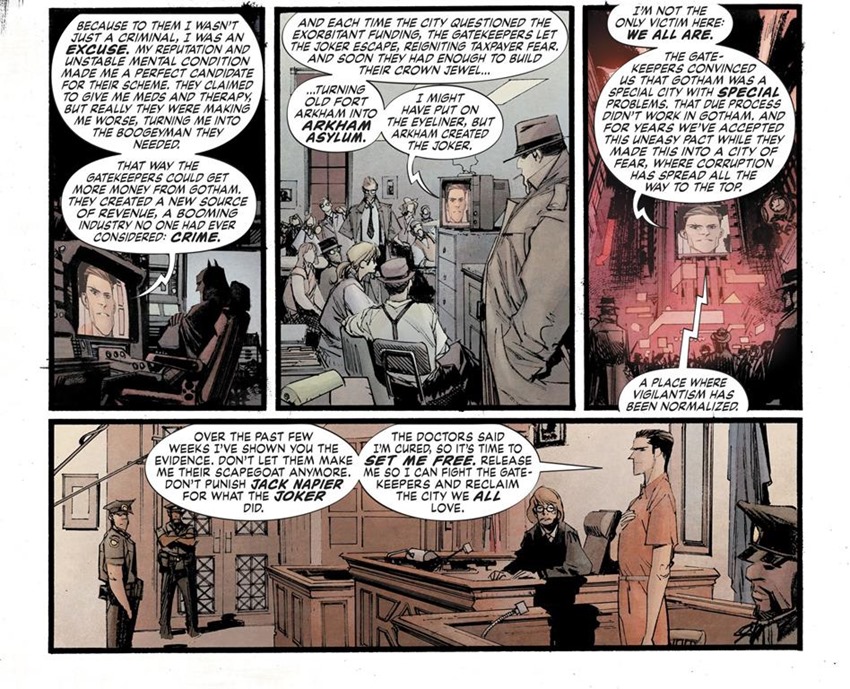 After a first issue ended with the Joker apparently cured, focused and more intelligent than ever, a reborn Jack Napier has been working day and night to secure his freedom. His defense? A brilliant strategy of negligence and a lack of evidence, as Napier paints a picture of being setup as Gotham's boogeyman, a threat to the populace who was denied any proper pyschiatric help so that the Gotham City Police Department and their unofficial extra caped crusader muscle could wage an endless war in the streets.
At taxpayer expense of course. Napier's defense of his former alter-ego works, thanks primarily to the fact that the GCPD actually had very little evidence that could ever connect him to his various crimes. You'd have to imagine that the GCPD just assumed that the Joker would stay mad forever, leading to some shoddy paperwork on their part.
Anyway, Napier is out, he's on a mission to save the City from Batman and he heads on home to find his usual emotional punching bag waiting for him: Harley Quinn. It's no secret that Harley has been stuck in abusive relationship with the Joker for years, a partnership that saw the former doctor give and give to the clown prince of crime and receive nothing in return. Over the last couple of years, an effort has been made to give Harley her own identity, one that was separate and not dependent on the Joker.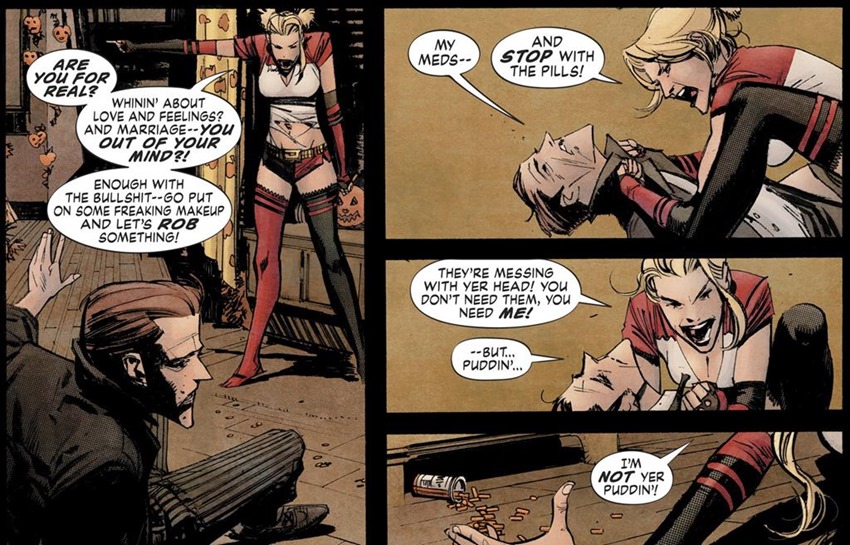 In White Knight #2, it appears as if Harley has fallen back into her own old habits of love and obsession. A relationship that Napier genuinely wants to change, and leaves Harley furious that the man she grew dangerously obsessed with is gone. Here's the neat twist in White Knight's story: This particular Harley, dressed in Suicide Squad colours? That's not the real Harley at all, or at least not the first.
In a fantastic reveal, it's shown that the very narcissism of the Joker resulted in the ace of knaves never noticing that he'd replaced the love of his life with someone else. It's manic stuff, with Napier rescued from some spousal abuse by the original Harley Quinn and leads to the two having a frank and adult discussion over their past, present and future.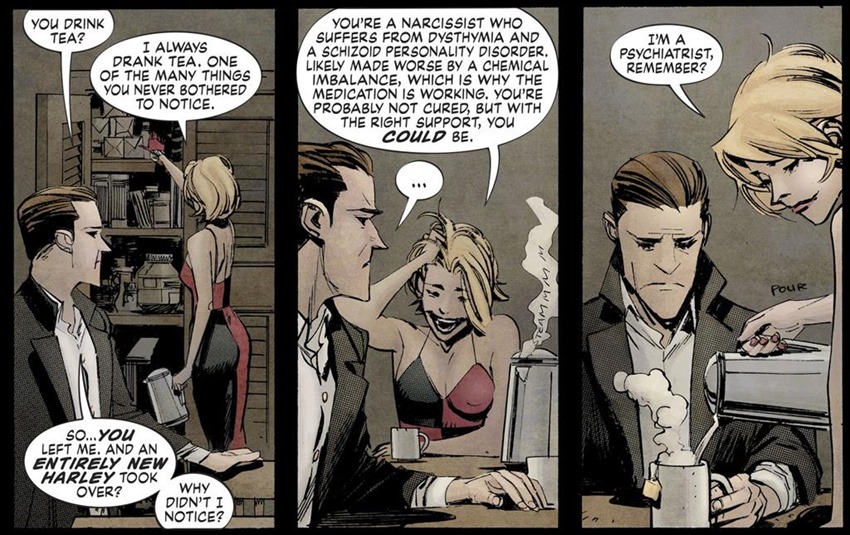 That results in a more interesting Harley Quinn, an equal to Napier who happens to also be just as capable of change and evolution in this sombre reunion. There's more to the issue, with Bruce Wayne learning how the richest of Gotham's citizens take advantage of Batman's war on crime and the ongoing quest to save Alfred Pennyworth from succumbing to MacGregor's Syndrome.
White Knight #2 ends its love story with Napier making good on his promise to turn over a new leaf, as the former supervillain and Harley Quinn start setting up the Gotham underworld for its most dangerous caper yet: Saving Gotham City from the Batman.
Last Updated: November 3, 2017