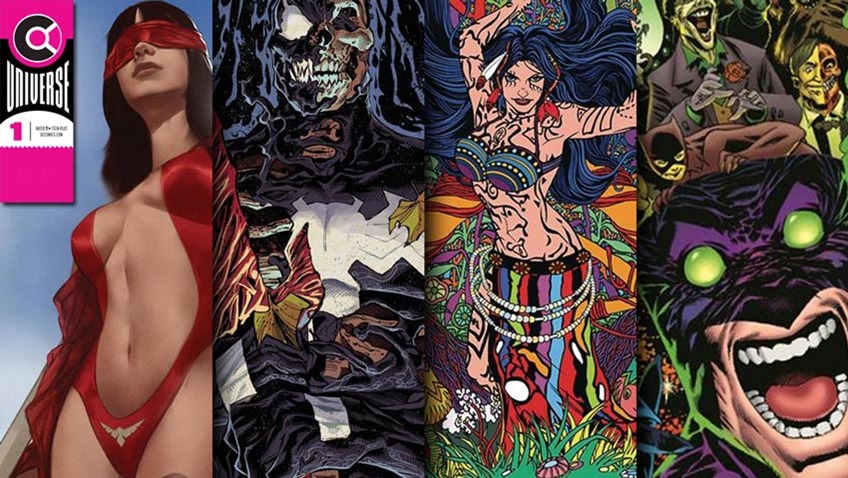 Last year was meant to be the dawn of a new era for Disney's latest set of acquisitions, as the comic book publishing rights to Aliens and Predator said "Bye Felicia" to Dark Horse Comics. The book was closed on several decades of stories that the celebrated publisher had printed, and now it was Marvel's turn to craft new tales starring the deadliest hunter in the galaxy.
So what's happening with all things Predator right now? Turns out, not a lot.
Marvel has canceled orders for all its planned Predator products, which included a new Predator ongoing series written by Ed Brisson and drawn by Kev Walker, omnibus collections of previously printed works, and almost two-dozen Marvel vs Predator variant covers which admittedly looked pretty sick, dude.
Heck, that previously mentioned new series had a killer setup as well. "Hunt. Kill. Repeat. In the near future, a young girl sees her family slaughtered by the deadliest and most feared hunter in the universe: a PREDATOR," read Marvel's description of Predator #1 a while back.
Years later, though her ship is barely holding together and food is running short, Theta won't stop stalking the spaceways until the Yautja monster who killed her family is dead…or she is.
But right now it looks like the entire line has been delayed. According to Newsarama, people working on the project weren't even informed until April 1, which must have made for a confusing day. While the Predator products won't be shipping soon, they'll apparently being rescheduled to November. Marvel has yet to comment, but if you were waiting patiently for one ugly mother-lover to rear his tentacled head then you're going to have to wait a bit longer. My tinfoil hat theory? Someone at Marvel watched the last Predator movie, which was all kinds of yikes.
Until that series returns, here's a look at the best non-Predator comic book covers of the week!
Comic book covers of the week credits
America Chavez: Made In The U.S.A. #2 by Sara Pichelli
Avengers #44 by Peach Momoko
King In Black #5 by Ryan Stegman
The Immortal Hulk #45 by Alex Ross
Venom #34 by Superlog
James Bond: Agent Of SPECTRE #2 by Sean Phillips
Vengeance Of Vampirella #14 by Ben Oliver
Commanders In Crisis #7 by Kael Ngu
Deep Beyond #3 by Kim Jung Gi
Geiger #1 by Jason Fabok
The Silver Coin #1 by Michael Walsh
Batman #107 by Jorge Jiminez
Batman: Kings Of Fear by Kelley Jones
Crime Syndicate #2 by Tyler Kirkham
Green Lantern #1 by Bryan Hitch
Man-Bat #3 by Kyle Hotz
Sensational Wonder Woman #2 bu Joshua Sway Swaby
Swamp Thing #2 by Mike Perkins
The Far Sector #11 by Mirka Andolfo
BRZRKR #1 by Rin Garney
Buffy The Vampire Slayer #24 by Marina Julia
The Last Witch #4 by VV Glass
Seven Secrets Vol. 1 by Daniel Di Nicoulo
The Transformers '84 Legends & Rumors 100-Page Giant Special by Guido Guidi
Transformers: Beast Wars #3 by Josh Bee Perez
Beasts Of Burden: Occupied Territory #1 by John McCrea
God Of War: Fallen God #2 by Dave Rapoza
Death By Life #1 by Claudio Sepulveda
Blade Runner 2029 #4 by Peach Momoko
Hollow Heart #2 by Paul Tucker
Shadow Service Vol. 1 by Tim Daniel
Vampire: The Masquerade #7 by Aaron Campbell
The Rise #1 by Diego Yapur
Bloom #1 by Bong Dazo
Tales Of Terror Quarterly: H.H. Holmes by David Seidman
King Tank Girl #4 by Brett Parson
Hotline Miami: Wildlife #8 by Alberto Massaggia
Last Updated: April 6, 2021