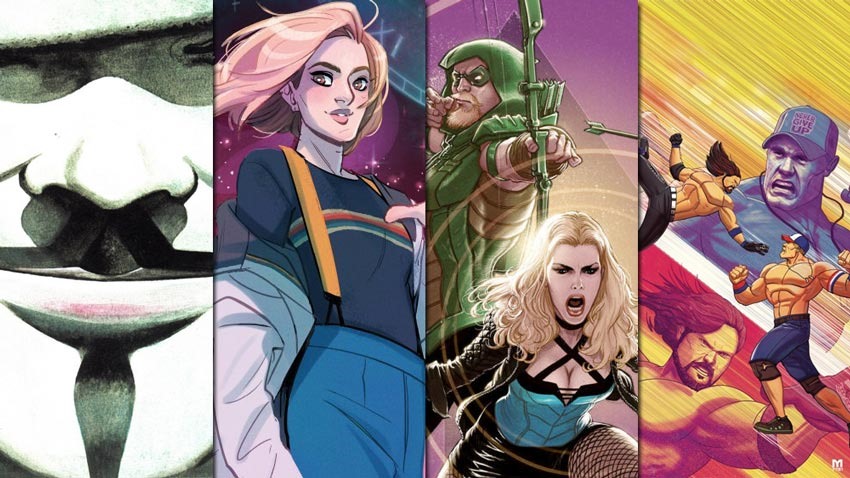 It's the fifth of November, and while it's traditionally a night wherein you have to check that your pets aren't going to terrified by loud noises and fireworks, it's also a day that has an incredible significance in the cult classic V For Vendetta comic book series. While most of you are probably familiar with the kickass film that starred Hugo Weaving as an anarchist in dapper revolutionary clothing and a mask that was co-opted by the Anonymous movement, many of you probably never got your hands on the original comic books that the movie was adapted from.
And that's OK! It's never too late to hop in and read some of Alan Moore, David Lloyd , Steve Whitaker, Siobhan Dodds and Tony Weare's finest work. What is too late however, is a chance to enjoy the graphic novels in the format that they were originally released in. I'll never forget it, that one day when I walked into a secondhand bookshop and I saw a box filled with all ten issues of the run.
It's a story that was developed over ten six years in the 1980s, but V For Vendetta's format was one of gorgeous musty tomes when I found them. Many of the story ideas flew completely over my head at the time, but as I got older and I gave the story another read, those themes and ideals began to resonate with me.
Marvelous stuff, done justice in an underrated film that was filled with all manner of hidden Vs that made the film a cinematic tour de force. Now, on to the best comic book covers of the week!
Batman #58 by Francesco Mattina

Green Arrow #46 by Kaare Andrews

Deathstroke #37 by Tyler Kirkham

Seven to Eternity #12 by Jerome Opena

The Green Lantern #1 by Francesco Mattina

Death of the Inhumans #5 by Kaare Andrews

Animosity #17 by Rafael de Latorre

Blackbird #2 by Jen Bartel

Redlands #8 by Vanesa R. Del Rey

Dead Rabbit #2 by John McCrea

Leviathan #3 by Tradd Moore

Umbrella Academy: Hotel Oblivion #2 by Gabriel Ba

Witchblade #9 Roberta Ingranata

The Last Siege #6 by Justin Greenwood

Outer Darkness #1 by Afu Chan

WWE #22 by Rahzzah

Doctor Who: The Thirteenth Doctor #1 by Babs Tarr

James Bond: 007 #1 by Dave Johnson

The Empty Man #1 by Jesus Hervas

Sparrowhawk #2 by Miguel Mercado

Devil Within #2 by Maan House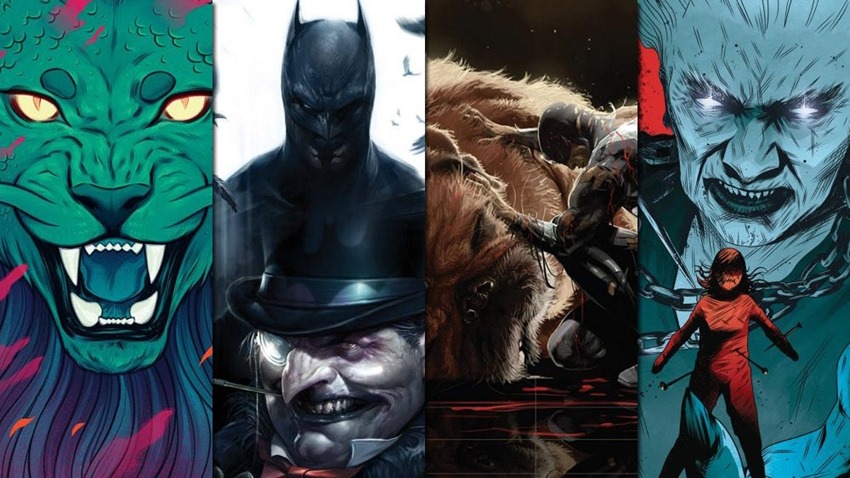 Last Updated: November 5, 2018