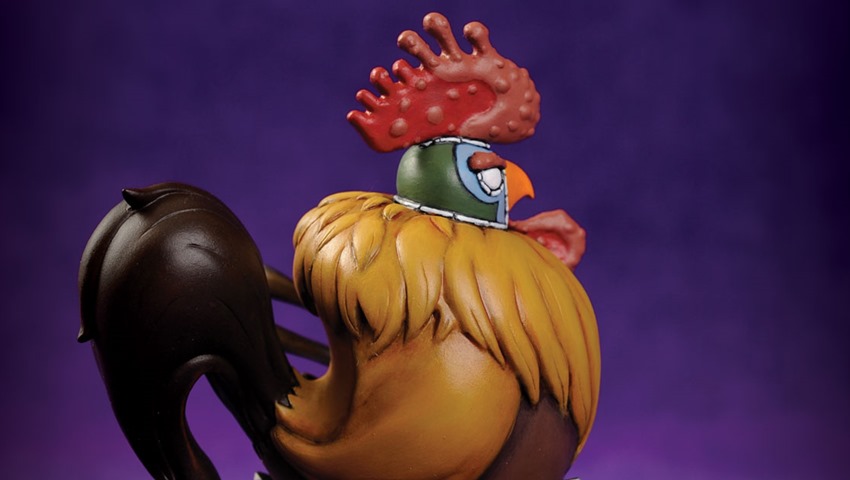 When the world is in danger from homicidal Saint Nicks running amok, you don't call the police. You call…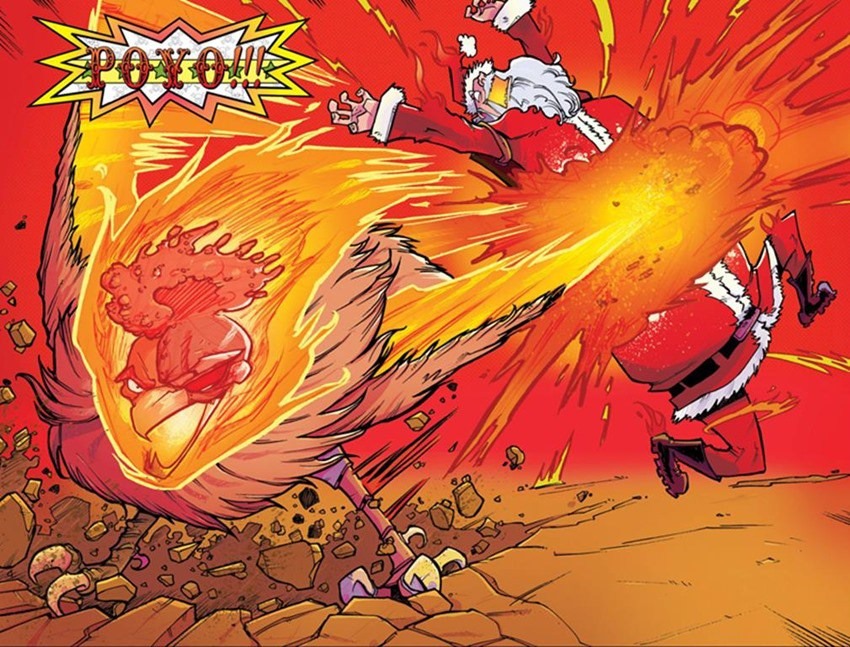 POYO!
Kaiju's tearing up the city? That sounds like a job for: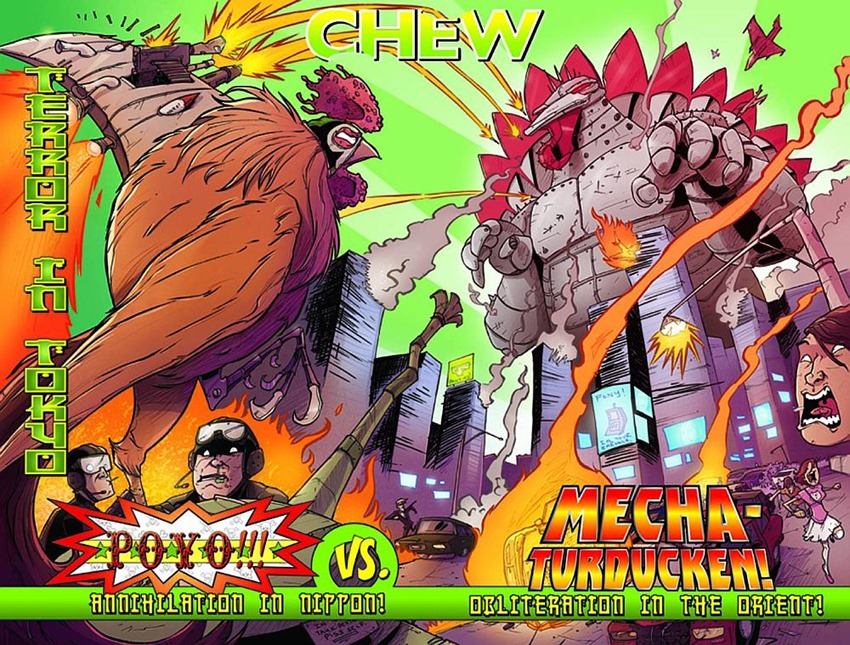 POYO!
Is Satan long overdue an ass-kicking for running Hell like a Club Dead pyramid scheme? The answer once again, is: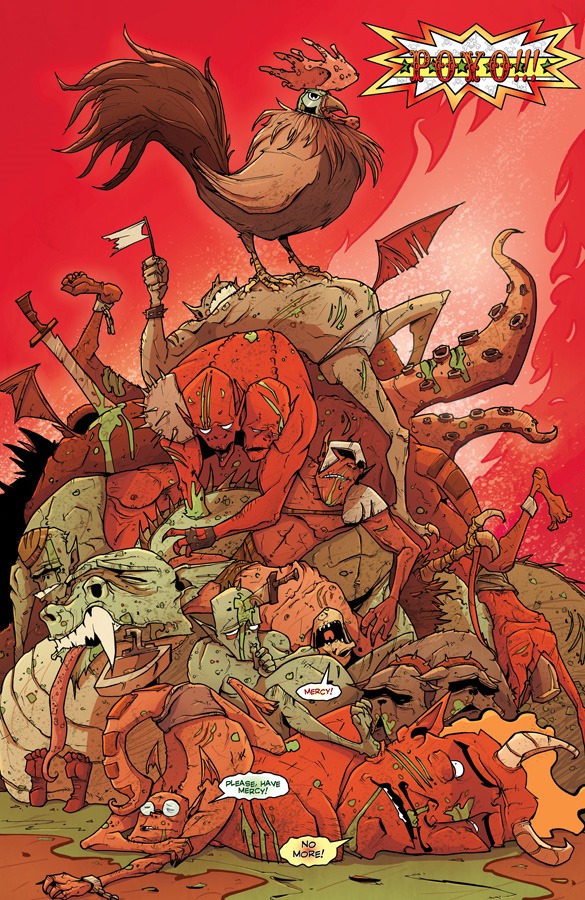 POYO!
If you've got no idea why I'm waxing lyrical about a cybernetically-enhanced rooster in a Luchadore mask, then you haven't been keeping up to date on Chew, have you? One of the best comics in recent years, Chew focused primarily on special agent Tony Chu and his ability to glean details and skills from anything he ate.
Tony may have been the lead character in Chew, but Poyo was undoubtedly the star. A badass in the body of a rooster, Poyo deserves to be immortalised in the annals of comic book history. Which is exactly what's happening, as Skeleton Crew Studio is preparing to roll out some merch for Chew in the form of a resin statue of Secret Agent Poyo. Here's what it looks like: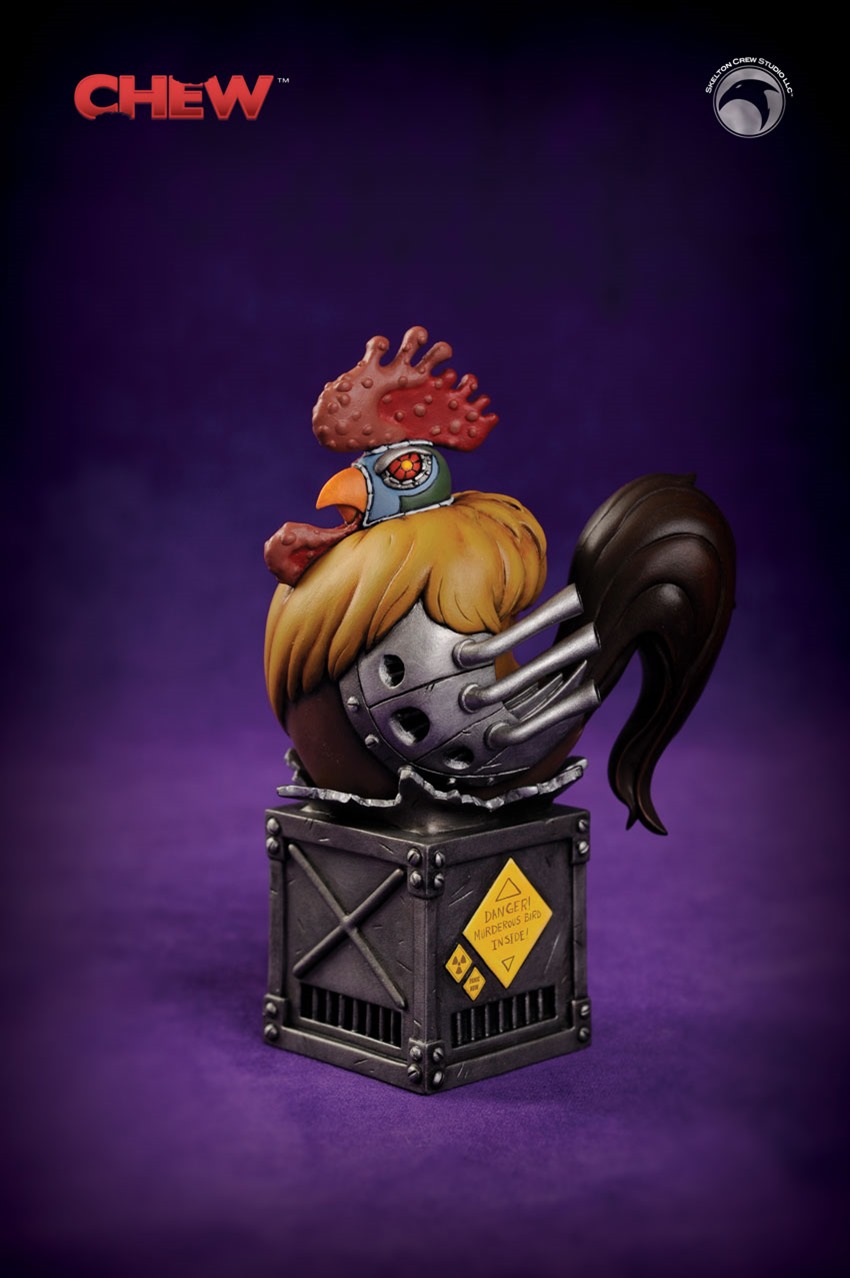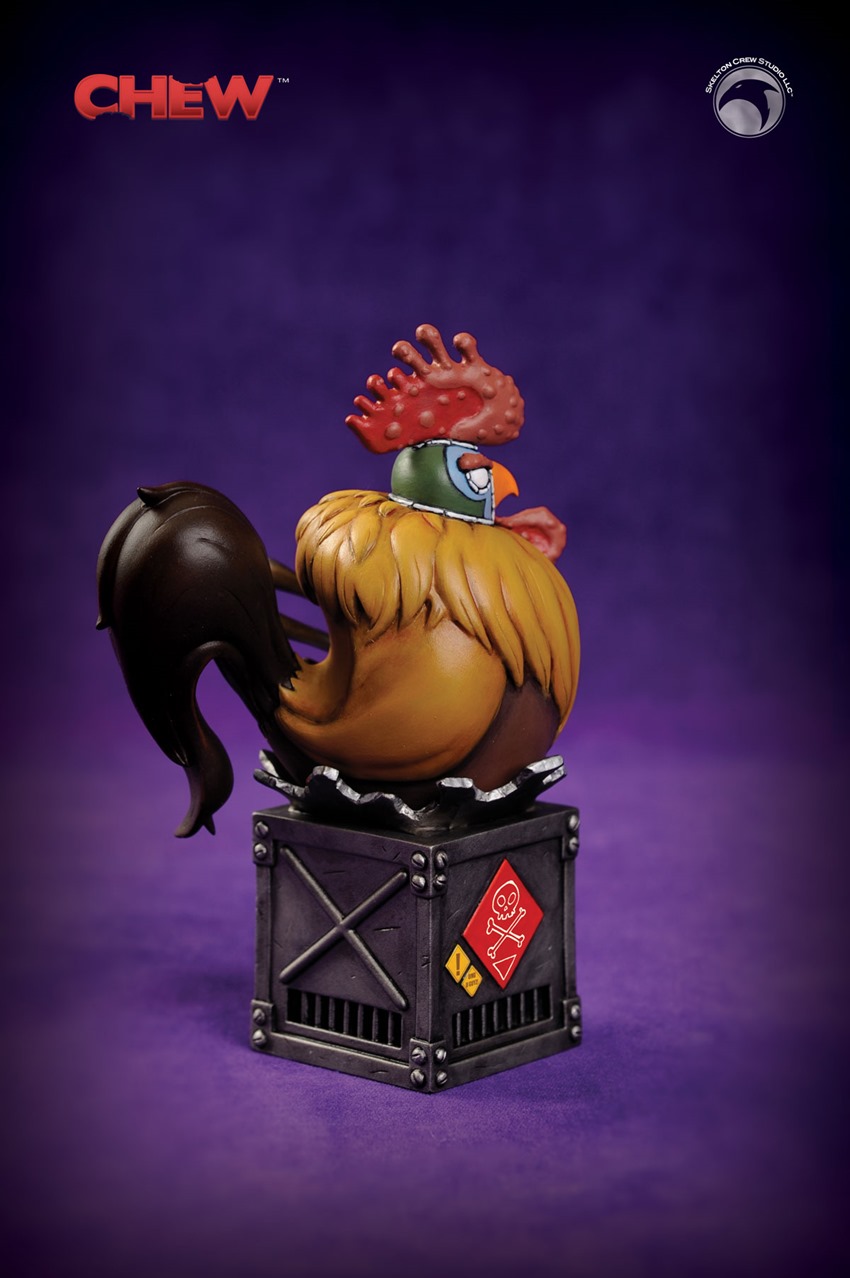 Poyo measures in at 4.75" of feathery fury, with each bust including a fight ticket signed by Chew writer John Layman and artist Rob Guillory. If you want to get your hands on this collectible, you've got until October 16 until this mother-clucker makes a permanent chicken run.
Last Updated: September 22, 2017