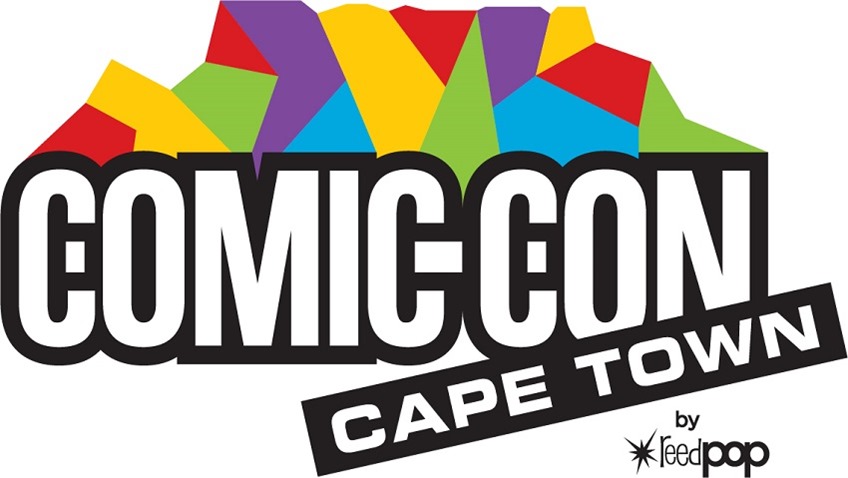 For years, Cape Town hasn't been the premium destination for the biggest conventions that hit the circuit every year. With Johannesburg getting the cream of the crop, the Mother City had to dig deep and make its own brand name show, the absolutely delightful FanCon that is held every year and has more than proven itself to be the comic book experience for local fans to attend.
Next year, Cape Town will see some competition arrive on the scene in the shape of a dedicated Comic Con from Reed Exhibitions and ReedPOP. Dubbed Comic Con Cape Town, it'll officially kick off next year at the Cape Town Stadium from May 1 to May 3. Who's on the guest list so far? None other than Comic Con Africa's standout favourite celebrity Ricky "American Gods" Whittle, as well as comic book cover artist Mark Brooks for starters.
"We are thrilled to announce that Ricky Whittle will be joining us at Comic Con Cape Town in 2020," Managing Director at Reed Exhibitions Carol Weaving said in a press release.
He was a fabulous guest at Comic Con Africa in 2018 and him wanting to come back to South Africa for another event is testament to the impact that these festivals are having on the South African fans. With the greater focus on films and series that the Cape Town event is bringing, Ricky is the perfect guest to announce.
As for Brooks, if you've picked up an issue of Detective Comics or Conan the Barbarian lately, then chances are that you've seen his sublimely smooth work grace the cover of those books. Star power aside, there is still some concern that Comic Con Cape Town is muscling in on FanCon's slice of the local pop culture pie, with many seeing the event date being an aggressive push by Reed Exhibitions to crush their competition.
A couple of months ago I had a chat with Comic Con Africa's portfolio director Elaine Crewe, who wanted to assure Cape Town fans that the upcoming Comic Con event in Table Mountain HQ would be more focused on highlighting the growing movie and animation studios that have set up shop there:
Obviously the fans are extremely loyal to FanCon, which I totally get. We've got a really strong fanbase too, and for us it's all about growing the community and I know that FanCon has a really strong community. I think there was a misconception that we were taking their dates, which is definitely not the case. It's not something that was planned, we didn't even consider that we were taking their dates because we were aware that they were moving to June.
According to organisers, it's the collaboration with the Cape Town International Animation festival that will form the core identity of this event, highlighting the growth of animation on the continent and exposing the audience to more work from talented studios that would ordinarily go under their radar.
"In 2019 CTIAF welcomed more than 60 speakers from 9 different countries and over 2 000 guests over 3 days," said Dianne Makings, Festival Director for the Cape Town International Animation Festival.
The festival has grown from strength to strength over the past 5 years. This is an indication of the strength and growth of the South African animation industry. We're so pleased to be partnering with Comic Con so that we can share these success stories with a broader audience and encourage future animators to pursue their dreams.
It's going to be interesting to see how Comic Con Cape Town pulls off its first event, which guests will rock up for it and how it'll impact on FanCon. But for now, it's safe to say that now is a good time to be a fan of comic books and a Mother City resident.
Last Updated: May 29, 2019