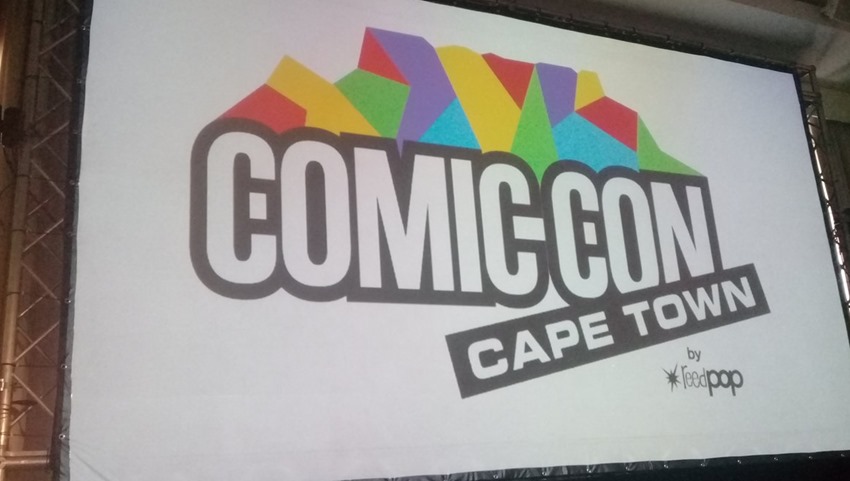 Looks like the local convention circuit is about to get more crowded! With the likes of ICON, rAge and FanCon, South Africa already has plenty of shows on the annual card. Cape Town usually gets treated as second place with these events, with the biggest draw in comic books being that of the annual FanCon event.
The good news here, is that the Mother City is getting a second event, in the form of Comic Con Cape Town. That's a big deal for the city, as Comic Con Africa was a good indicator of what to expect from the brand: Video games, comic books, shops and celebrities a'plenty. The big concern here however?
That Comic Con Cape Town was muscling in on FanCon's territory. Like most things in life, there's more to the story and after we'd had a chat with FanCon's Mahdi Abrahams yesterday, we grabbed Comic Con Africa's portfolio director Elaine Crewe for a quick chat. So what's up with the dates and possibly cutting into FanCon's thunder by revealing their shift from the usual April slot to June next year?
"Obviously we were looking at dates, it's not something that we took lightly, we've been looking at this for a while. FanCon were aware that we were moving into the space, and we've always had a very good relationship with them. We've had them at our show, we've been at their show. It's been a great relationship but at the end of the day we have to do our homework on dates," Crewe explained to me.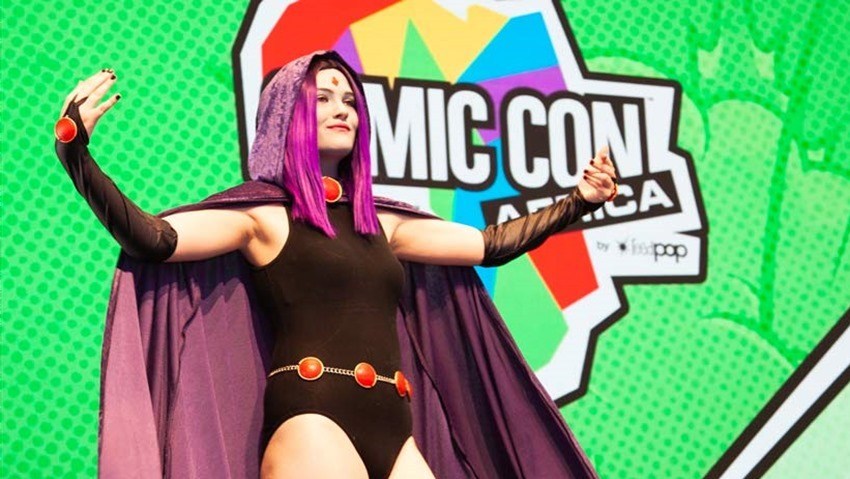 We did approach some of the venues and we were told that they were moving to June, we were advised that they were moving to June. Which is quite responsible of the venue, because they also need to make sure that the same type of event or similar event doesn't take place at the same venue, so that's obviously why they told us which is why we made the decision to go that little bit earlier to make certain that there was some distance between us.

There was nothing untoward of our announcement, the timing of the announcement at all. We've partnered with the Cape Town International Animation Festival, and they've got quite a strong following. We've been working on that partnership for weeks as well, and we needed to announce their dates for next year, because we're partnering. We had to make that announcement at the animation festival, which is why we made the announcement that we would be moving to Cape Town.

Obviously the fans are extremely loyal to FanCon, which I totally get. We've got a really strong fanbase too, and for us it's all about growing the community and I know that FanCon has a really strong community. I think there was a misconception that we were taking their dates, which is definitely not the case. It's not something that was planned, we didn't even consider that we were taking their dates because we were aware that they were moving to June.
The other area of concern was the fact that Comic Con Cape Town will take place on Free Comic Book Day, usually a no-no in convention circuits and an unwritten rule to stay away from that weekend so that comic book shops can enjoy a day of fandom. On the one hand, I do think that there's the potential to cut into the annual tradition to the detriment of local comic book shops.
On the other hand, I also think that locally, we're in a more beneficial position to really promote Free Comic Book Day to a wider audience thanks to the public holiday weekend and the use of the convention reaching more people than the handful of comic book shops we have locally, can. Is there room for both to co-exist? It's a good question, that does require collaboration to pull off properly.
"If you look at all our other cons all over the world, we do some really cool stuff when it comes to comic books. At the end of the day, the audience that we're getting to Comic Con Africa in general, that we're looking to get to Comic Con Cape Town is a more mainstream audience. Obviously we're going to get the diehard fans and our fans, we've been receiving a lot of emails thankfully from our fans who are so excited about us coming to Cape Town," Crewe explained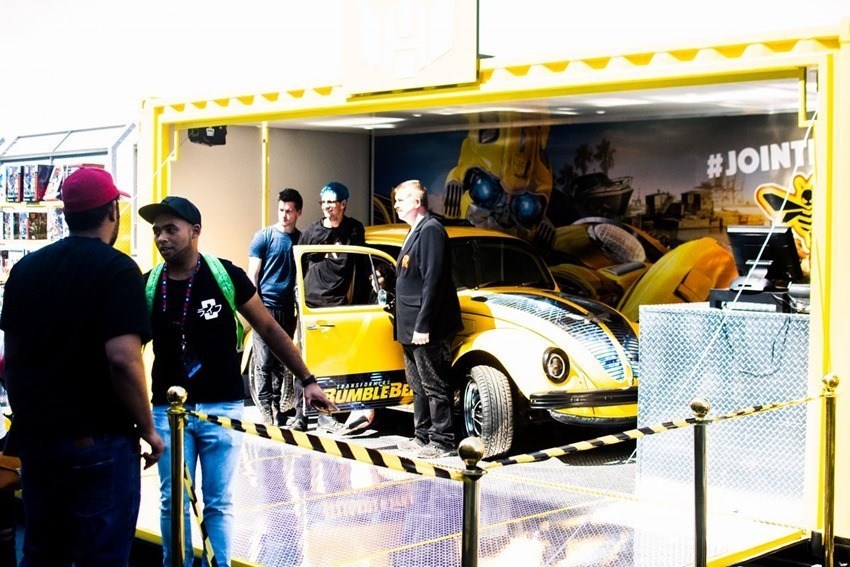 We want to make sure that everybody starts reading comics. For us it's important. I think before we started working on Comic Con, I personally hadn't touched a comic for many years and now I read comics all the time. It's just reviving that love for comics and we want to do that across the board. So the fact that we get a different audience, not just the comic book fan, enables us to do that. It gives the guys that are into comics and the comic book stores the opportunity to reach the wider audience which I think is great.

We want to incorporate the day, make sure that we're giving the comic book stores a platform that they can use at Comic Con Cape Town possibly, to really elevate and put a spotlight on the day. It's huge in the comic book community, but we want to make sure that everybody is understanding that it's such a cool day and get your hands on a comic book. I think that Comic Con Cape Town happening on that weekend really put a spotlight on that day.

For us it's all about growing the community and we really want to focus on that. We're not here to be the big bad wolf, we're not like that. We're very focused on our fans, we're always listening to what they're saying.
As I said above, I think we've got a great chance to make comic book culture more mainstream than ever in our African neck of the woods. The key to doing so is not fragmentation, but more teamwork. With Crewe telling me that the aim is to build the community and strengthen those bonds, Comic Con Cape Town could be another highlight on the convention calendar if everything goes according to plan next year in May.
Last Updated: March 13, 2019