When it comes to comic books, every Wednesday is a Christmas of colourful pages and tight writing. That's when every single comic book publisher unloads their latest stock online and in offline shops, as fans rush in for some of the finest entertainment around. That usually results in dozens upon dozens of comic books available, suiting any and all tastes.
Wondering what's worth reading this week? Here's a breakdown of the November 29 highlights.
Valiant Entertainment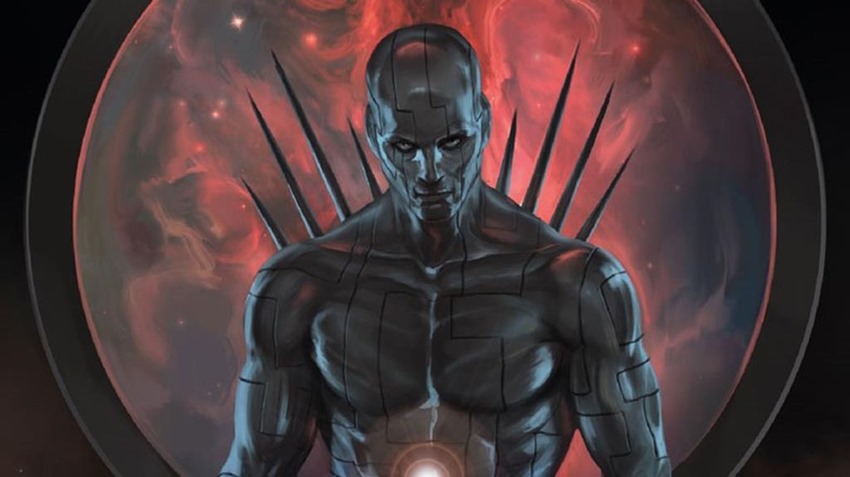 I've read Eternity, and I can honestly say that I'm…sort of lost. That's not entirely a bad thing, because Valiant Entertainment's attempts to broaden its universe has resulted in a trippy and colourful cosmic romp as two of Earth's cosmonaut gods find themselves trapped in a battle between the past and the future as their life of their son hangs in the balance.
Eternity #2
War Mother #4
Boom Studios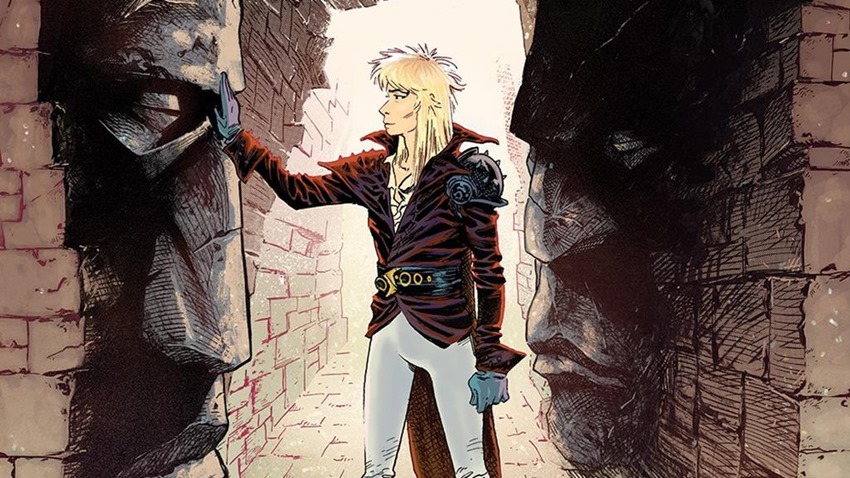 More than 30 years after it was first released, Jim Henson's Labyrinth still manages to be a powerful and visually imaginative film that has few equals within its genre. Boom Studios have kept that flair for the fantastic alive with their return to the kingdom of Jareth, spinning new tales and adventures within that dark fantasy setting.
Jim Henson's Labyrinth 2017 Special – Boom Studios
Death Be Damned Softcover
The Woods Vol. 8 Softcover
Archaia
Bad Mask Original Graphic Novel Hardcover
Heavy Vinyl  #4 (of 4)
Boom! Box
KaBOOM!
Regular Show Parks & Wreck SC
Image Comics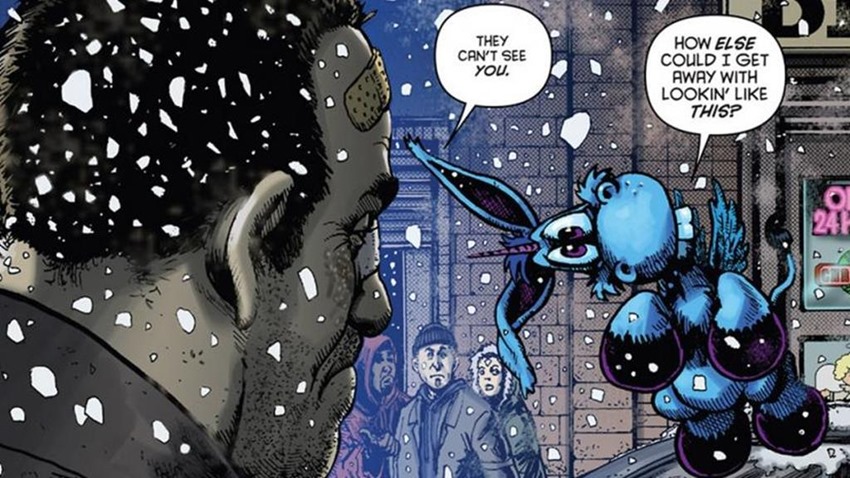 A comic book that inspired a TV series? Hardly groundbreaking stuff in today's landscape. What about a comic book starring an unhinged cop listening to the voice in his head as he finds himself knee-deep in blood and crime? Now that's something that I'd watch, as Image prepares to rerelease Happy just in time for the upcoming TV series.
Beauty #17
Black Magick #9
Cannibal Trade paperback Vol. 2
The Ghost Fleet: The Whole Goddamned Thing Trade Paperback
Hack Slash Resurrection #2
Happy! Deluxe Edition Trade Paperback
Injection Trade Paperback Vol. 3
Kill Or Be Killed #14
Lazarus: X+66 #5
Manifest Destiny #32
Motor Crush #8
Renato Jones: Season Two #5
Sacred Creatures #5
Spawn #280
Spy Seal #4
DC Comics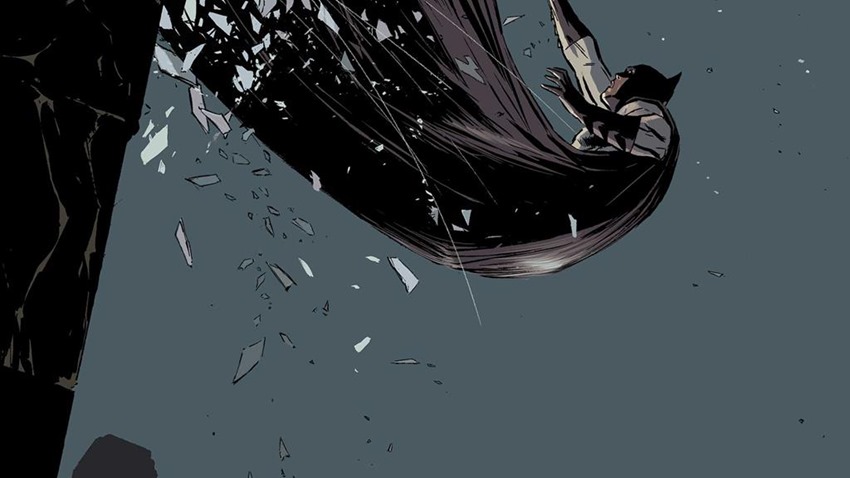 It's annual time! DC keeps the holiday tradition alive this year with a slew of one-shot stories and continuations of other events, with massive annuals starring everyone in the spandex pantheon. Take your pick of your favourite hero, and slip into holiday mode for some lighter reading amidst the current Dark Nights crisis.
Aquaman Annual #1
Batman Annual #2
Batman Creature Of The Night #1 (Of 4)
Dark Days The Forge And The Casting Director's Cut #1
Flash By Geoff Johns Volume 4 Trade Paperback
Gotham Academy Second Semester Volume 2 The Ballad Of Olive Silverlock Trade Paperback
Green Arrow Annual #1
Hal Jordan And The Green Lantern Corps #33
Harley Quinn #1
Injustice 2 Annual #1
Invisibles Volume 2 Trade Paperback
Justice League Of America Annual #1
Mystik U #1
New Talent Showcase 2017 #1
Odyssey Of The Amazons Trade Paperback
Super Sons Annual #1
Superman Volume 4 Black Dawn Trade Paperback
Superwoman Volume 2 Rediscovery Trade Paperback
Marvel Comics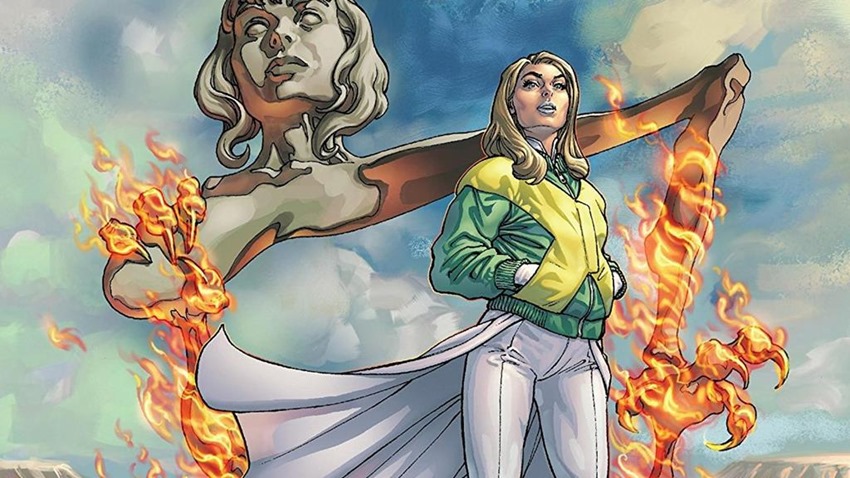 The Phoenix is coming, a young Jean Grey is trapped in the mind of Emma "The White Queen" Frost and all hope seems lost? Or is it? Read on to discover just how powerful Jean Grey truly is in the face of a cosmic force of death and rebirth, as she seeks to escape the impossible.
America #9: Legacy
Daredevil: Back in Black Vol. 5: Supreme
Darkhawk #51
Jean Grey #9: Legacy
Jessica Jones Vol. 2: The Secrets of Maria Hill
Marvel Previews #5: December 2017 Extras
Marvel Super Heroes: Larger Than Life
Monsters Unleashed! Vol. 1: Monster Mash
Moon Knight #189: Legacy
Old Man Logan #31
Secret Empire: Brave New World
Secret Warriors #9: Legacy
Silver Surfer Vol. 5: A Power Greater Than Cosmic
Spider-Gwen #26: Legacy
Star Wars: Jedi of the Republic – Mace Windu #4
Star Wars: Poe Dameron #21
Star Wars: Rogue One
The Amazing Spider-Man: Renew Your Vows Vol. 2: The Venom Experiment
U.S.Avengers #12: Legacy
Venom #158
X-Men: Age of Apocalypse – Termination
X-Men: Blue #16
X-Men: Mutant Genesis
IDW Publishing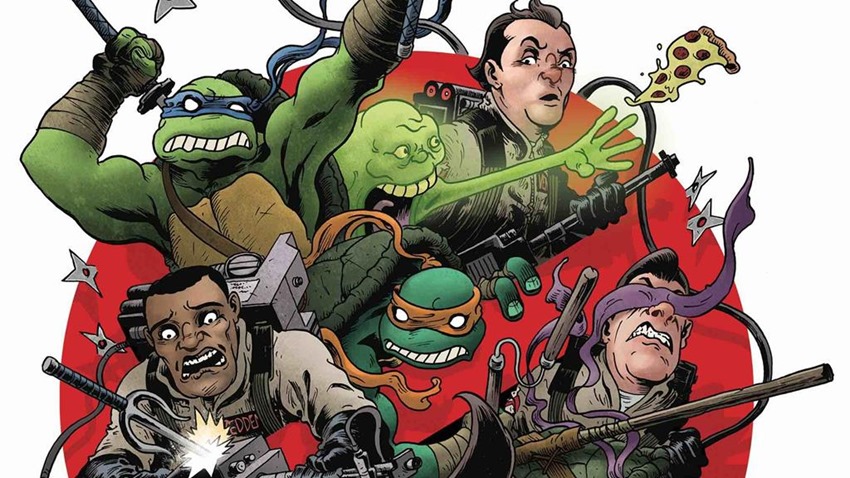 If there's something strange in your neighbourhood, who ya gonna call? How about some adolescent sewer-dwellers, as the heroes in a half-shell are ready to bust some ghouls and goons as they team up again with New York's finest paranormal exterminators. Seriously, it's even better than it sounds.
Atomic Robo And The Spectre Of Tomorrow #2
Back To The Future Volume 4 Hard Time Trade Paperback
G.I. JOE A Real American Hero #246
G.I. JOE Volume 2 Trade Paperback
Ghostbusters 101 Everyone Answers The Call Trade Paperback
Giantkillers #0
Helena Crash Trade Paperback
My Little Pony Friendship Is Magic Volume 13 Trade Paperback
Powerpuff Girls The Bureau Of Bad #1
Rom Vs Transformers Shining Armor #5
Star Trek Boldly Go #14
Star Trek Discovery #1
Star Wars Adventures #4
Starstruck Old Proldiers Never Die Hardcover
Sword Of Ages #1
Teenage Mutant Ninja Turtles Ghostbusters II #5
Teenage Mutant Ninja Turtles Inside Out Director's Cut Hardcover
Transformers Lost Light #11
Uncle Scrooge #32
X-Files JFK Disclosure #2
Yo-Kai Watch Hardcover
Dynamite Entertainment
In the underworld society of assassins, only one name is whispered in hushed whispers: John Wick. The boogeyman of a secret society, Dynamite Entertainment reveals the origins of the most lethal assassin alive and how he managed to create his legend as an unkillable force of nature.
Bettie Page #5
Gwar: Orgasmageddon #1
John Wick #1
Justice Inc.: Faces of Justice #4
KISS: The Elder Vol. 2
The Complete Battlefields Vol. 3
Vampirella #8
If there are any other comics or publishers you'd like to see covered, give us a shout below. Because that list above? That's merely the surface of the industry being scratched.
Last Updated: November 28, 2017