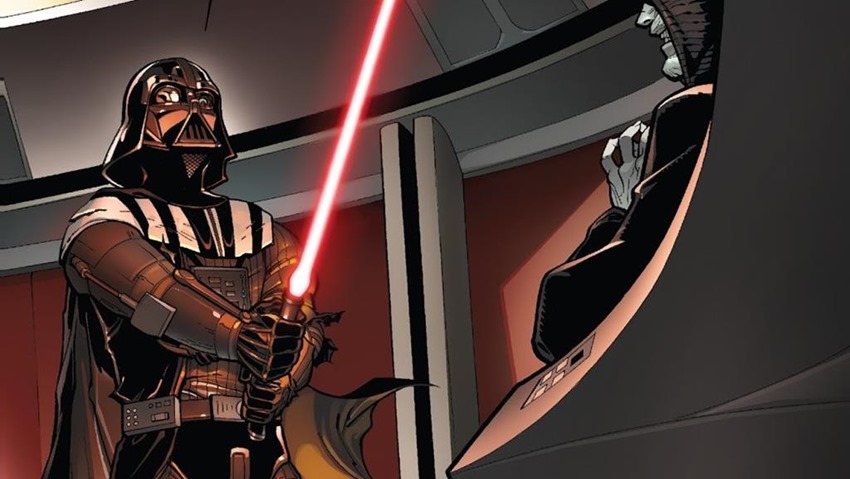 Darth Vader, enforcer of the Dark Side of the Force and able to enjoy his eats by blocking the blaster fire of a scruffy nerf herder smuggler with merely a glance of cybernetic fists. Who was Vader in the days after his fall from grace? What kind of journey did the Jedi formerly known as Anakin Skywalker embark on that turned him into the feared right hand of the Emperor of the galaxy?
That's the story that's currently unfolding in the latest Darth Vader series from Marvel, where the newest apprentice to the Dark Side has managed to obtain a new lightsaber that he has corrupted with his own hate and anger. Barely surviving the quest to prove himself worthy of the mantle of Sith, Vader's early history has barely scratched the surface of the years of turmoil that began between Episode III: Revenge of the Sith and Episode IV: A New Hope. Does that mean that Vader will soon tangle with a certain crew of Rebels?
"This new Vader series I'm working on unfolds between Episodes Three and Four, starting just moments after the end of Revenge of the Sith. By the time Rebels comes around, the work we see Vader begin in my series is largely finished," writer Charles Soule said to Comic Book Resources.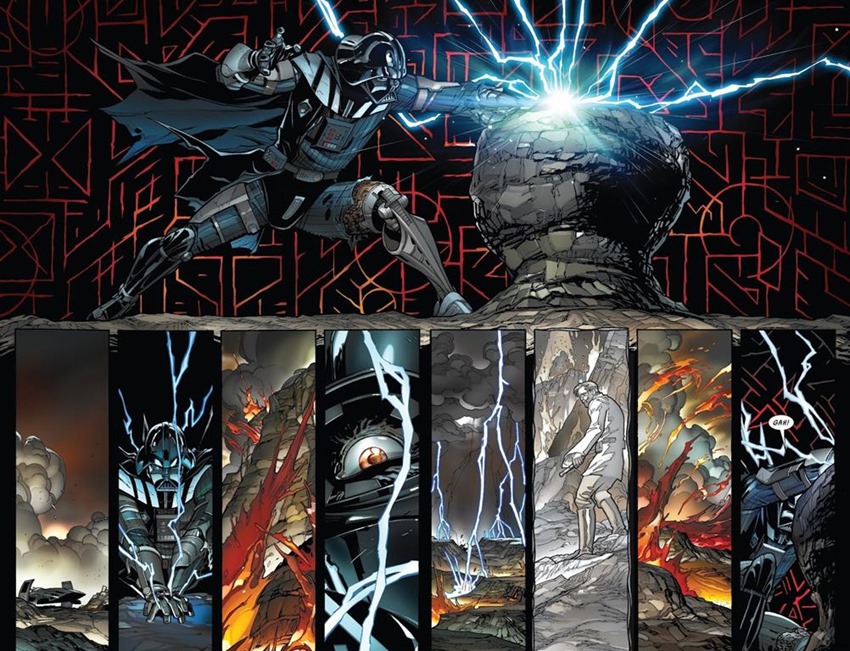 A number of things are happening in this new Darth Vader book. The main thrust of it is Vader is brand new; to the armour, to the suit, to his existence as a Sith Lord, to having Padme and the Jedi Order gone. All of those things are brand new and he doesn't really know how to deal with them. He doesn't know how to use his suit. He's not very good at it yet. He's still incredibly powerful, but he's a baby Sith Lord. This is basically Vader year one.
Vader's deadliest trait may be his unbridled anger and connection to the Force, but beneath the armour there is still a cunning mind. A savage intelligence that is well aware of how far he has fallen and has accepted his fate. That's the Vader that fans will see develop over the issues to come. "We know where he ends up. You see him at the end of Rogue One and in other portrayals like Rebels. We know how incredibly strong he'll become, but he's not really there yet. For example, our first big story involves him trying find a way to get his lightsaber," Soule explained.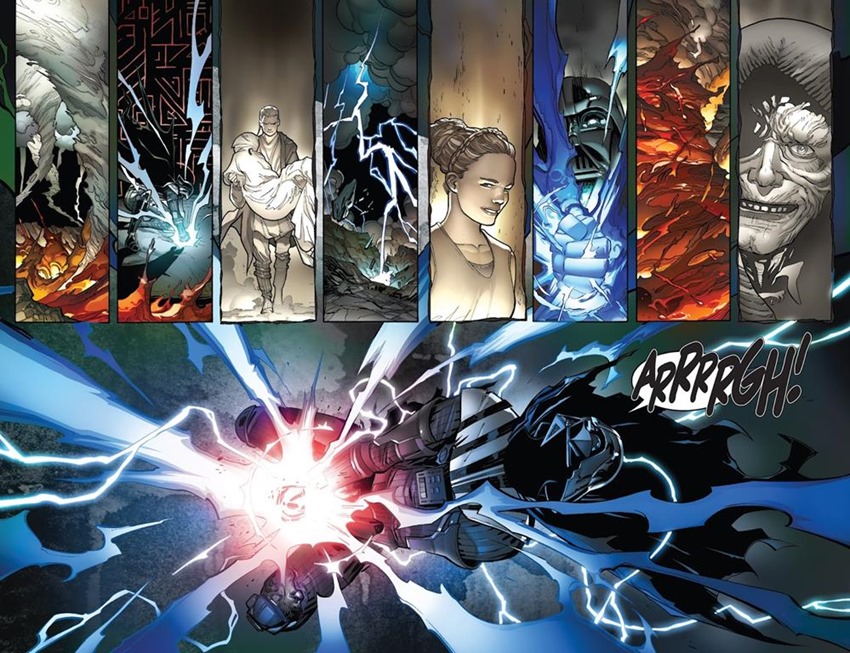 In Vader's first days in his armor, he doesn't yet possess a red lightsaber, so the Emperor gives him a quest to get one, and there's this whole Sith mythology that the Emperor describes around getting a red blade. Essentially, it's a warrior's quest for his magic sword, which is pretty fantastic mythological territory to work with.

Vader is still Vader in this book – he's still a monster, but he's not exactly the same monster we're used to seeing. It feels fresh, actually – at least to me. I love writing the series. I was surprised at how fun he was to write, despite the fact that he's a murdering monster. [Laughs] It's sort of cathartic for me.
Five issues in, and I'm digging Darth Vader's first year in action. Marvel's latest book focusing on the young Sith lord is action-packed and has plenty of intrigue thrown in for good measure. Throw in some new mythology regarding the Sith Order that happens to be visualised by the stunning art of Giuseppe Camuncoli and Cam Smith, and you've got the full package.
Last Updated: September 28, 2017