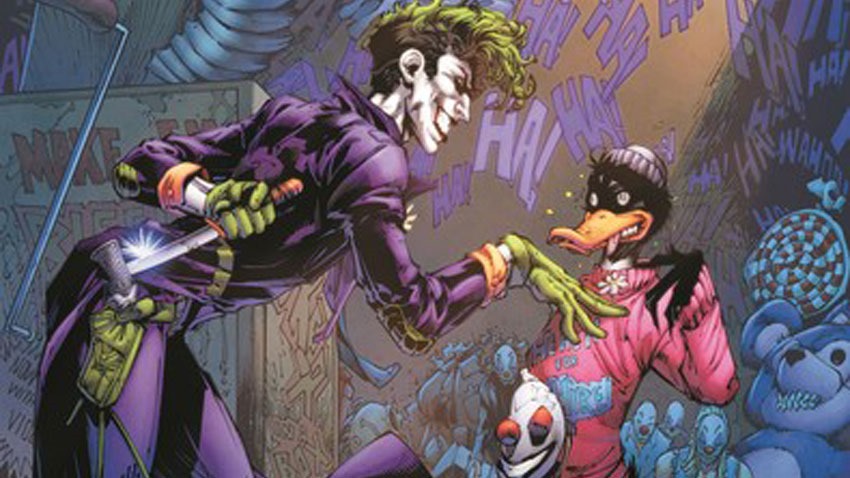 May the New Gods bless DC Comics for their attempts to carry on the fine tradition of crossovers. While the idea of Marvel ever publishing a comic book that features the X-Men meeting the cast of Star Trek again happens to be more bereft of life than a Monty Python parrot, DC Comics has been proudly carrying that torch over the last couple of years. Whether it was the Power Rangers interacting with the Justice League or Batman meeting the Teenage Mutant Ninja Turtles, the Distinguished Competition loves a good ol' crossover.
Which is exactly what they're going to be doing again, when they meet their Merry Melody counterparts for a second round of lunacy. Sure, both DC and Looney Tunes may be owned by Warner Bros. but still! Would you have ever dreamt of seeing Batman tangle with Elmer Fudd a few years ago? How about the Joker running afoul (HAW!) of Daffy Duck, Catwoman being led on a merry chase by Tweety bird or Harley Quinn tag teaming with Gossamer? Because that's exactly what'll be happening soon.
Here's the list of crossovers, straight from DC. Try not to gaze too long at the cover for the Lex Luthor/porky Pig issue, because that's a one-way ticket to madness:
CATWOMAN/TWEETY AND SYLVESTER SPECIAL #1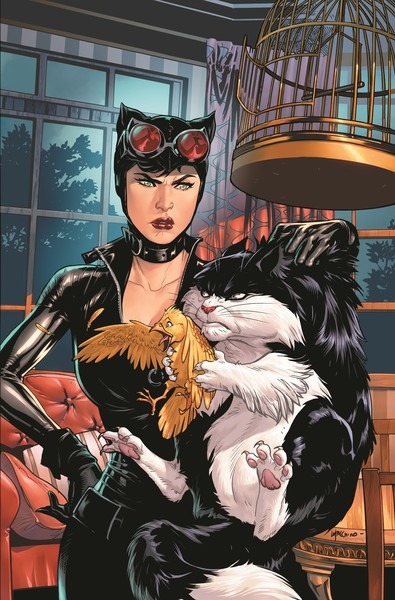 Written by Gail Simone, with art by Inaki Miranda
Backup story written by She Fontana, with art by Walter Carzon
Cover by Emanuela Lupacchino
In his relentless pursuit of Tweety, Sylvester suddenly finds himself with a new, human ally—Catwoman! Tweety then realizes that he's going to need some help too, and recruits a super-hero of his own, Black Canary! It isn't long before the scale of the conflict begins to get out of control and suddenly there's a full-scale war between cats and birds that threatens to take over all of Gotham.
HARLEY QUINN/GOSSAMER SPECIAL #1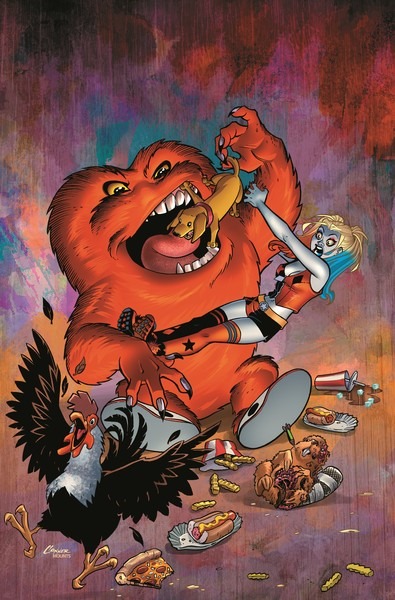 Written by Jimmy Palmiotti and Amanda Conner, with art by Pier Brito
Backup story written by Sholly Fisch, with art by Dave Alvarez
Cover by Amanda Conner
A violent storm leaves a large crate washed up on the beach at Coney Island. When Harley breaks it open to see what's inside, she suddenly has a new playmate to add to her cast of friends—a large, furry, orange beast called Gossamer. It's all fun and games until a giant robot attacks them. But who sent it? Harley immediately suspects only one man, but is it really The Joker behind this destructive rampage?
THE JOKER/ DAFFY DUCK SPECIAL #1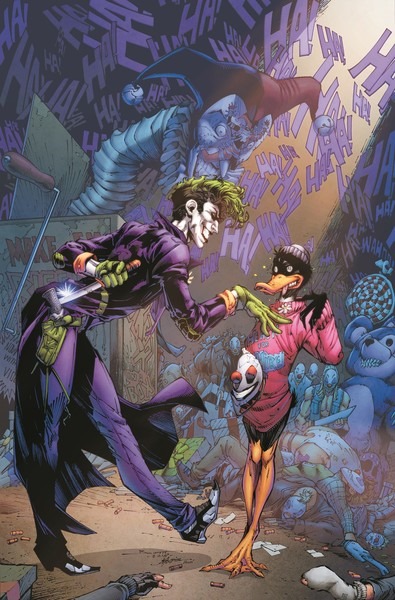 Written by Scott Lobdell, with art and cover by Brett Booth and Norm Rapmund
Backup story written by Joey Cavalieri, with art by Luciano Vecchio
When Daffy Duck pays a call to the Acme corporate headquarters in Gotham City, he finds the company long gone and their abandoned building now occupied by The Joker. With a hit in progress, Daffy tries to sneak away, only to find himself in the clutches of the Clown Prince of Crime. But Joker decides that there's some potential in this manic bird and forces Daffy to join his gang. Will he find a way to escape…or will he become The Joker's new right-hand duck?
LEX LUTHOR/ PORKY PIG SPECIAL #1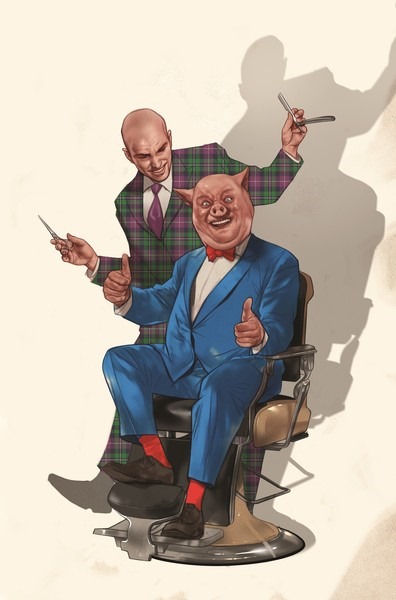 Written by Mark Russell, with art by Brad Walker and Andrew Hennessy
Backup story written by Jim Fanning, with art by John Loter
Cover by Ben Oliver
Facing financial and personal ruin, a desperate Porky Pig applies for and gets and entry-level position with LexCorp. Grateful to his new benefactor, Porky becomes Luthor's most loyal employee and defender. But when a major scandal breaks in the news and Lex is called before a Congressional Committee, guess who is about to be offered up as the sacrificial pig?
I can't stop seeing Porky's face, happily gazing and burning away at my very soul. T-t-t-t-t-t-t-that's disturbing stuff folks! The 48-page comics will be out late August, and may Grodd have mercy on Luthor's soul for the porcine peril he's about to encounter.
Last Updated: May 18, 2018