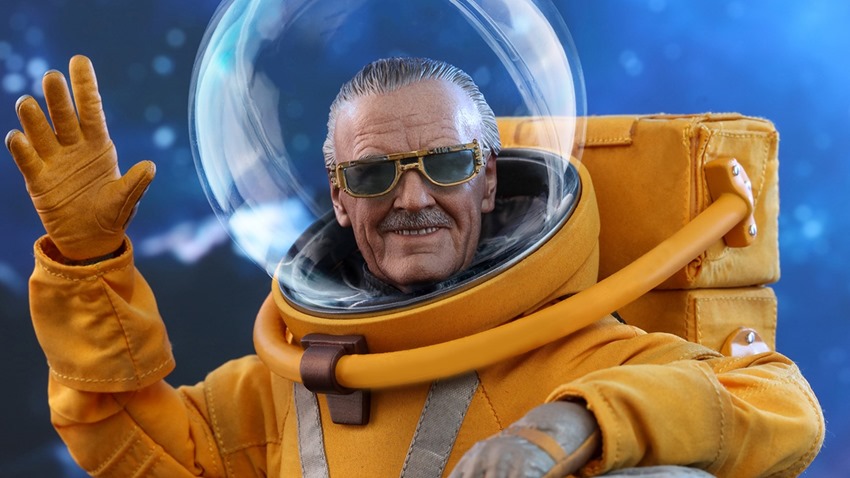 We lost a legend last year. An ambassador of comic books, a man whose name alone could instantly conjure up images of vast cosmic worlds, blue-collar heroes and the most terrifying villains to ever eject the Fantastic Four headquarters into outer space. Stan Lee was a larger than life figure, a man whose impact alongside legendary comic book creators such as Jack Kirby, Steve Ditko and so many more, cannot be accurately summed up in words alone.
A sly smile, a jovial nature and always willing to share a story or two of the days when he ran the mighty Marvel bullpen, Lee's death hit harder than a thousand Mjolnir's last year when he finally shuffled off of the mortal coil. In recent years, he'd become a treasure to movie going fans who delighted in seeing him pop up in various Marvel movies.
While Lee had been making cameos long before Disney kicked off the Marvel Cinematic Universe, it was the last decade of regular appearances that helped further immortalise him. From a package delivery to Tony Stank at the end of Captain America: Civil War to a final free-spirited ride into rebellion in Avengers 4: Endgame, no Marvel movie felt complete without seeing a Lee cameo.
Guardians of the Galaxy Vol. 2 may have just had the best cameo of the lot, as Lee was spotted on the edge of the universe having a conversation with the Watchers who observed all of recorded history in the MCU. It made perfect sense when you think about it, because how else could the elderly legend find himself as the focal point between dozens of key events in that reality?
That's a cameo which Hot Toys aims to preserve for all eternity, as they're bringing Smilin' Stan Lee back for one more slice of immortal merchandising:
There's no official price on this figure just yet, but you better grab one while you can as the last time Hot Toys made a figure of the Marvel editor it happened to sell out within days. Excelsior!
Last Updated: July 4, 2019