We live in Bizarro Times, so in a way it's not surprising that Top Cow Productions, the comics publisher that once upon a time had Sara Pezzini and Lara Croft enjoying lingerie-clad slumber parties, is now leading the way in terms of progressive comics that put a positive, healthy spin on sex and sexuality. Particularly those practices and perspectives considered "alternative."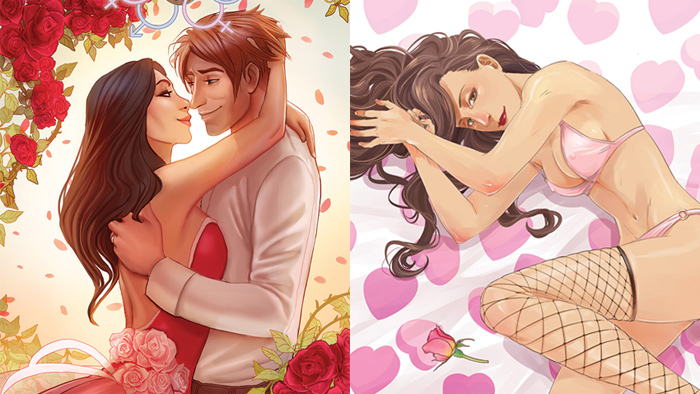 First there was Sunstone, the surprise smash hit from writer-artist Stjepan Šejić. Sunstone centres on Lisa and Ally, two women who develop a friendship over their shared interest in BDSM, and then see their initial "friends with benefits" arrangement evolve into something more. Part romantic comedy, part relaxed exploration of the dom-sub dynamic (with a dash of LGBT flavour), Sunstone is a normalising alternative to Fifty Shades of Grey.
Essentially done as a thank you to one of its artists, Top Cow, a partner of creator-centric Image Comics, helped Šejić transform Sunstone from a free webcomic on DeviantArt into a series of five trade paperback volumes (and two hardcover collections). Sunstone promptly went on to become Top Cow's top-selling book out of its current offering.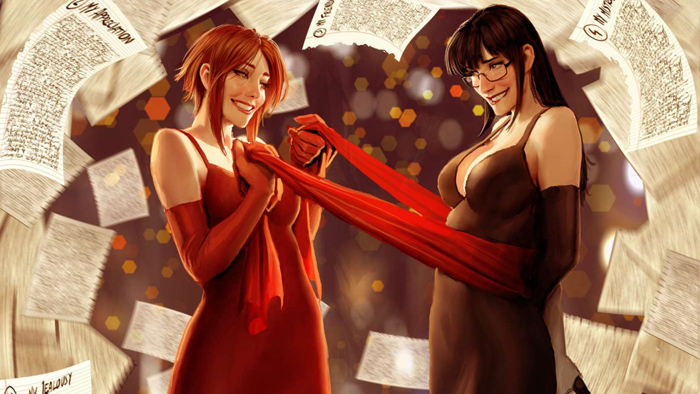 Top Cow President and veteran comics writer Matt Hawkins is now continuing the trend, joining forces with co-scripter Jenni Cheung, and two other artist creators, to pen two more saucy romances for mature audiences – and to fill a definite market gap that Sunstone identified.
Swing
Out at the end of this month (30 May), is Swing: Volume 1, a 128-page graphic novel that follows a couple, Cathy and Dan, as they delve into the swingers' scene in an attempt to reignite the passion in their seven-year marriage. Although tonally more serious, and less goofy, than Sunstone, Swing is set in the same universe as the Šejić series, with characters from the latter making cameo appearances.
In fact, Swing was developed in consultation with Šejić and his wife Linda, and Linda Šejić is responsible for art and lettering on the new series. She has also previously collaborated with Hawkins on Wildfire and Postal, and has released two volumes of her own comic, Blood Stain, a quirky, genre-blender that also overlaps with Sunstone and Swing. (The gamer characters are all part of the same MMORPG guild).
As with Sunstone, you can read Swing on DeviantArt, although the sexually-explicit comic is censored on that platform. The intention with Swing is to release five volumes, both in print and digital format.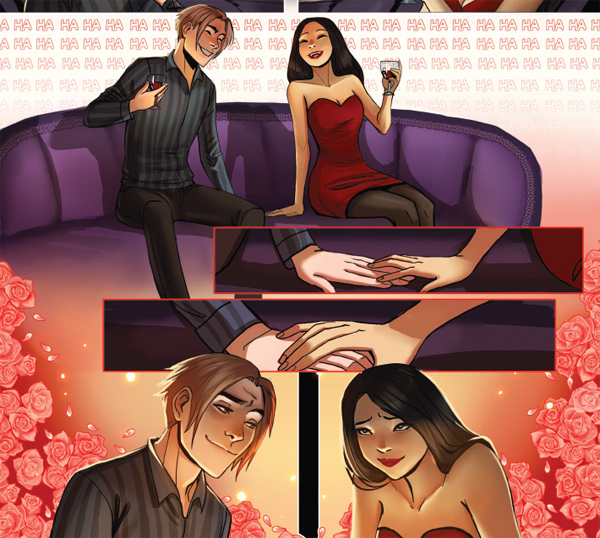 Sugar
Channelling the spirit of Pretty Woman – the heroine is even called Julia – and featuring far more of a manga/manhua aesthetic than Sunstone and Swing, Sugar focuses on the relationship that develops between a lonely young waitress and a lonely older divorcee. Initially your fairly standard blessed-blesser (AKA sugar daddy-sugar baby) arrangement, the couple starts to develop deeper feelings for one another.
There's less information available about Sugar, but Chinese-British illustrator Yishan (Buffy the Vampire Slayer) Li co-created the book with Hawkins and Cheung, and provides all art.
There are plans for Sugar to be a three-volume series, with Volume 1 releasing on 18 July, again in both print and digital formats.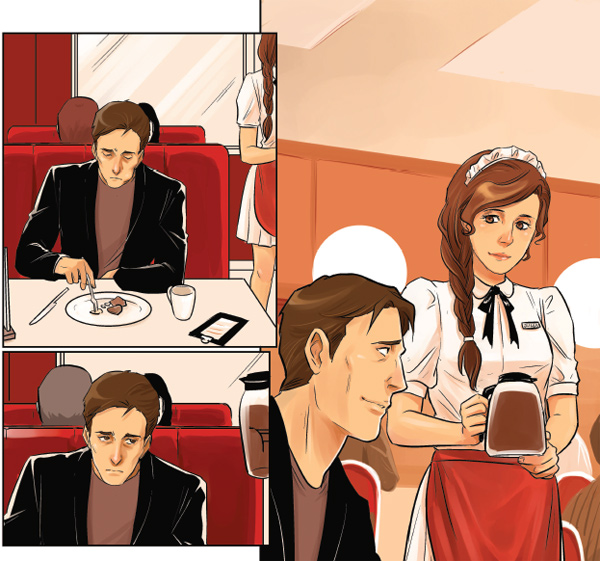 With Swing and Sugar, Top Cow is further strengthening its reader offering. These slice-of-life, adults-only romances join the company's healthy selection of sci-fi series (like newer books Port of Earth and God Complex, and a returning Cyber Force and Aphrodite saga). Then there's rebooted supernatural hits Witchblade and upcoming The Darkness. Top Cow's sex-and-relationship-focused books are proving to be a great alternative for grown-up comic readers who have developed general superhero and "far-fetched" fatigue – and are just seeking something a bit more grounded and relatable.
Last Updated: May 17, 2018