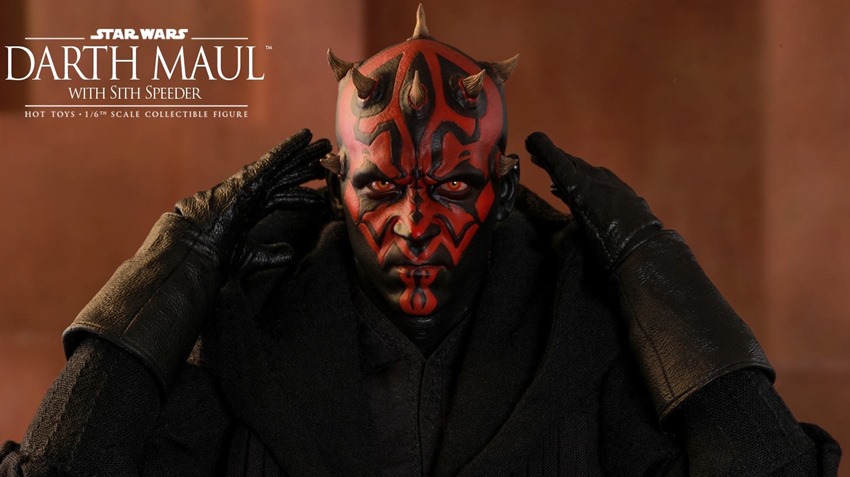 One of the greatest tragedies in all of life, is just how a fantastic villain like Darth Maul got his half-off comeuppance. Let's look at the facts: Menacing design? Check! Incredible skill with a lightsaber and acrobatics to boot? Check! Awesome entrance, that ended with that fella from Taken being turned into a Jedi kebab? Check that particular set of skills Mr Mills.
You've got a Sith lord cartwheeling all over the place, proving himself a force to be reckoned with and a grudge match to follow up on with Renton from Trainspotting, and how does one of the very best one on one lightsaber duels of all time end? With Darth Maul standing over a pit, gloating at his apparent victory and forgetting the rules of movies which dictate that any self back-pattery equals death.
It's an injustice that I still can't let go of, and even though Maul would be done justice in Star Wars: The Clone Wars, his first defeat was humiliating to say the least. Time for a proper rematch I reckon, with that other Jedi sixth-scale figure that's on the way with Hot Toys:
"You have been well trained my young apprentice. They will be no match for you." – Darth Sidious

Trained by the evil Darth Sidious, the formidable warrior Darth Maul wield an intimidating double-bladed lightsaber and fought with a menacing ferocity. Though he was being defeated by Obi-Wan Kenobi during the Battle of Naboo, the Zabrak from Dathomir would prove to be much harder to destroy than originally believed.

Hot Toys is excited to present the Darth Maul in 1/6th scale collectible figure from Star Wars Episode I: The Phantom Menace as the latest addition to our premium DX Series!

Expertly crafted based on the appearance of Darth Maul in the film, the 1/6th scale collectible figure embodies extraordinary workmanship and remarkable high quality details including two interchangeable head sculpts with incredible likeness, meticulously tailored outfit and robe, Darth Maul's iconic double-bladed lightsaber with LED light-up function, a Sith probe droid, a range of interchangeable hands for various posing options, and a specially design figure base!

A Special Edition available in selected markets will include a Darth Maul hologram as bonus item exclusively for collectors.
Man, that evil facial expression. I…I kinda really want this dude and I'm pretty certain that my sixth-scale Batmen will not be happy if I add the Mauler to my shelf. You could say that the Sith is about to hit the fan. No release date or pricing as of the time of writing for Darth Maul, but I'll update as soon as that information trickles in.
Last Updated: July 23, 2018