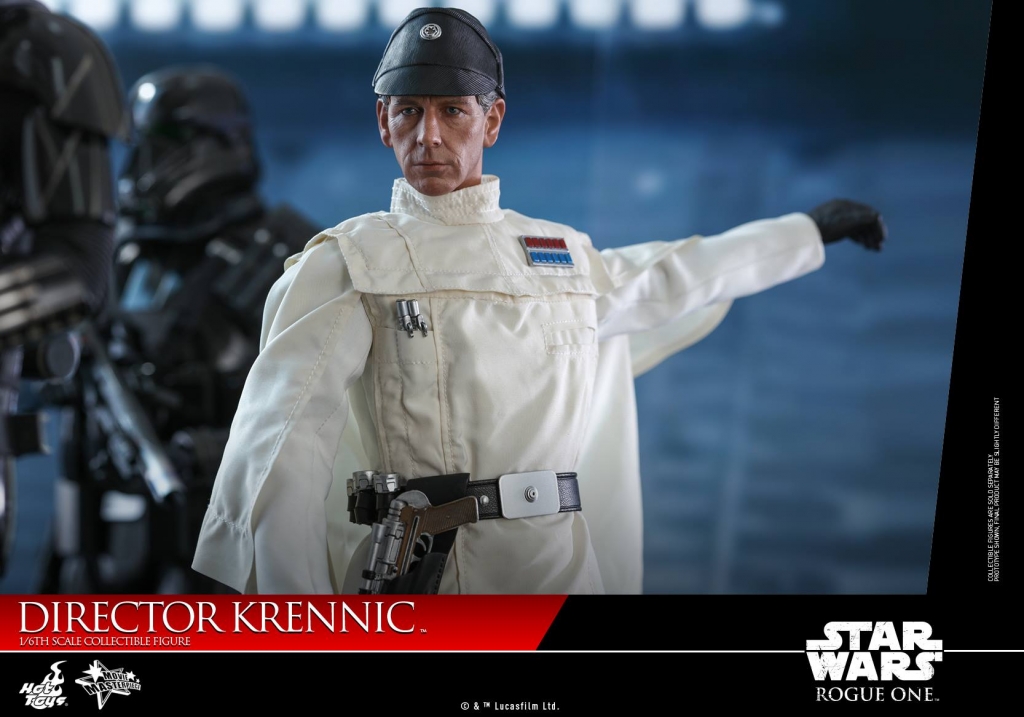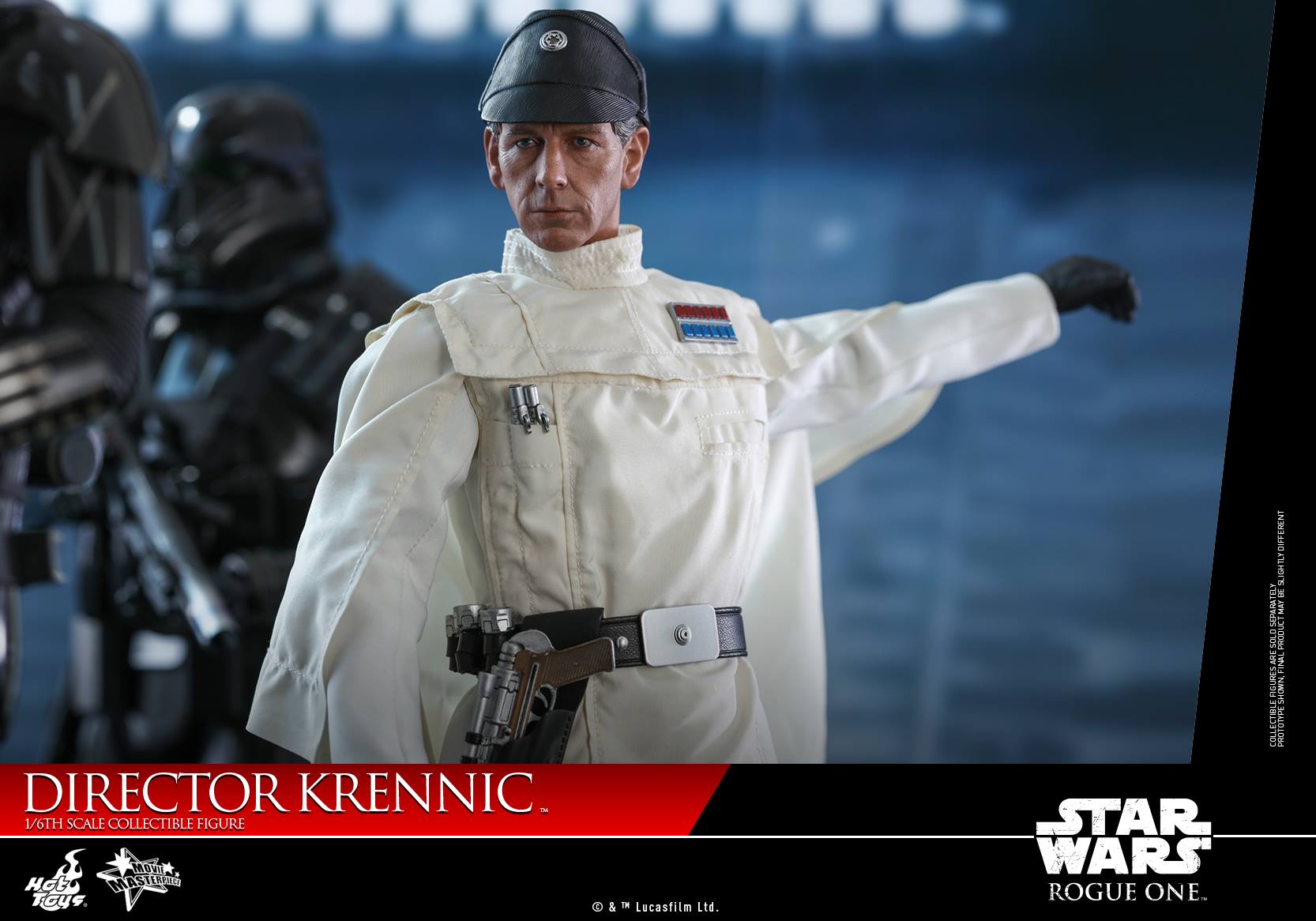 Why is it, that villains always have an incredible fashion sense to go along with their nefarious schemes? I mean sure, Emperor Palpatine's galactic army of freedom-oppressing thugs may have been a bunch of bastards, but they were a bunch of well-dressed tyrants with some snappy uniforms when you think about it.
The best of the lot? Rogue One's Orson Krennic, as the visionary behind the Empire's Death Star project had more than enough cunning and savvy style to recognise the importance of capes. That gorgeous swish of material, that luxurious flow of textures that allowed him to revel in the fact that he was better than everyone around him. I don't care what Edna from the Incredibles said, capes are awesome.
Capes are also brilliant at any size scale, something which you can see for yourself in the latest Hot Toys figure, which shrinks Krennic down to sixth scale size and still looks incredibly dapper. Here's what the figure looks like, plus details on what you get in the box if you feel like expanding your Star Wars collection:
"We stand here amidst my achievement. Not yours!"

As director of Advanced Weapons Research for the Imperial military, Orson Krennic is obsessed with the completion of the long-delayed Death Star project. A cruel but brilliant man, Krennic has staked his reputation on the delivery of the functional battle station to the Emperor.

Longed for by many diehard Star Wars fans, Hot Toys is very excited to officially present today the 1/6th scale collectible figure of Director Orson Krennic from Rogue One: A Star Wars Story!

Meticulously crafted based on the appearance of Director Krennic in the film, this new collectible figure features a highly detailed head sculpt with amazing likeness, skilfully tailored Imperial uniform and magnetically attachable cape, an additional rain gear attire, a blaster, and a character themed figure stand.
The 1/6th scale Director Krennic Collectible Figure specially features:
Newly developed head sculpt with authentic and detailed likeness of Ben Mendelsohn as Director Krennic in Rogue One: A Star Wars Story
Movie-accurate facial expression with detailed wrinkles and skin texture
Silver brown colour short hair sculpture (with magnetic feature)
Body with over 30 points of articulations
Approximately 30 cm tall
Seven (7) pieces of black-coloured interchangeable gloved hands including:
One (1) right fists
Five (5) pieces of gesture hands
One (1) left hand for holding pistol
Each piece of head sculpt is specially hand-painted
Costume
One (1) beige coloured cloak (with magnetic feature)
One (1) beige coloured Imperial officer tunic
One (1) pair of black-coloured Imperial officer pants
One (1) black-coloured leather-like belt with silver coloured buckle
One (1) pair of black-coloured leather-like boots
One (1) black coloured Imperial officer hat (with magnetic feature)
One (1) beige coloured rain poncho
Weapon
Accessories
Three (3) ammo clips
Two (2) code cylinders
Specially designed figure stand with character nameplate, Star Wars logo and an interchangeable graphic card
Now that's what I call a cape. If you fancy being fancy with your toys, Director Krennic will be available between October and December this year, for the price tag of $235 or around R3350 locally.
Last Updated: January 10, 2019