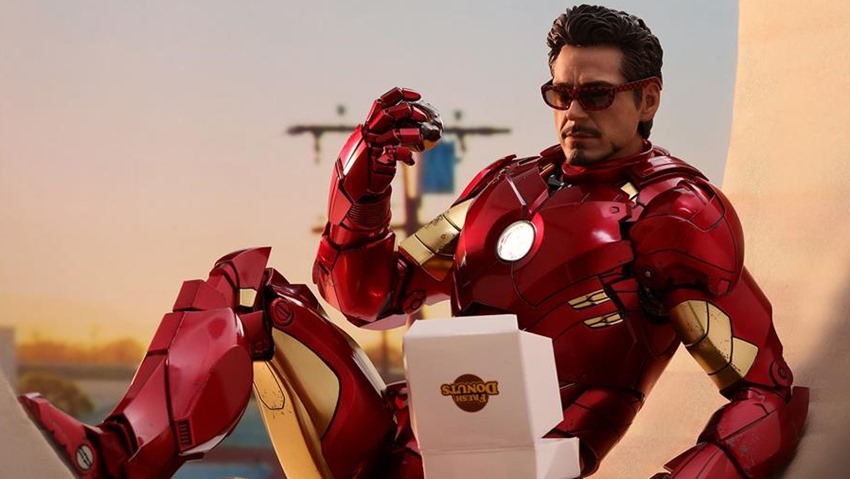 Weird confession: I like Iron Man 2. Long before Marvel Comics and Disney found the perfect ratio of planned story plotting to director creativity, Iron Man 2 was seen by some as the black spot on an otherwise flawless run at the box office for the fledgling superhero franchise. It's not hard to see why: Between Iron Man setting a golden standard for the superhero film genre and Iron Man 3 painting a riveting picture of Tony Stark on the run from walking human Powerade bombs, Iron Man 2 feels out of place.
It feels like a stock-standard Hollywood blockbuster: Take everything that made the first flick popular and dials that up to 11. Still, for all of its pedestrian qualities, there's a ton of stuff that I love about the sequel. It introduced us to Scarlett Johansson's amazing Black Widow character, it further paved the way for The Avengers and even Mickey Rourke's weirdness had brief moments to shine.
What I loved the most about that sequel however: The Mark IV Iron Man armour. I mean prosthesis. It's bulkier than the Mark III of the first film and simply pops thanks to an ostentatious mix of cherry-red paint and gold-plated armour. In many ways, the armour was a reflection of Tony Stark when he was facing an imminent death thanks to some Palladium in the chest.
Anyway, while Tony Stark was adamant that the US Government should keep their dirty hands off of his Iron Man suits, the same can't be said for the latest version from Hot Toys. While it's not the first time that the Hong Kong developer has crafted a Mark IV Iron Man figure, it is the first time that the studio is rendering this particular incarnation of ol' shellhead in diecast metals.
Which hopefully means no more pink panties, something many a collector had an issue with the original figures. Take a look below for yourself at the upcoming kit:
There'll be two versions available: The regular diecast version that packs in battle-damaged armour and donuts will set you back $345. Meanwhile, if you really feel like splashing out, then you can grab said figure with a special suit-up/down gantry that looks super cool for a total of $635. Yikes, that's Stark money right there.
Last Updated: January 8, 2018