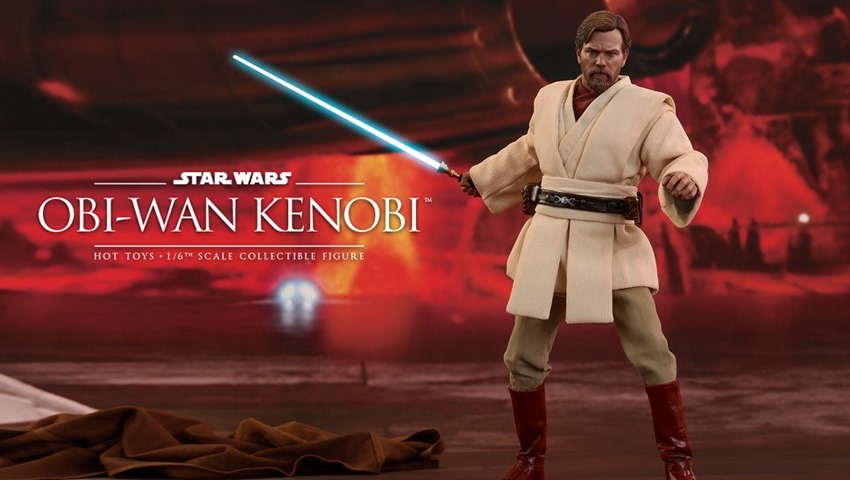 True story: There is no problem in life that cannot be solved by hopping above your dilemma and shouting about having the high ground. Works every single time. Also I'm now banned from the public library, but I'll show them. I'LL SHOW THEM ALL WITH EVEN HIGHER GROUND ADVANTAGE! Where did I learn this amazing life lesson from?
It was the Academy Award-winning indie film Star Wars Episode III: Revenge of the Sith that taught me a valuable lesson in vertical positioning and how to hide the bodies of several younglings before nosy Jedi ruined everything. You all know the scene: Anakin Skywalker has gone full-eeeeeeeevil, only Obi Wan Kenobi is left to stop him and Darth Scrotum has won.
The lightsaber battle that followed was intense, brilliant and ended in sadness. Confident that he had the upper hand, Anakin's ego-driven leap to prove himself the best ended with Kenobi severing most of his limbs and leaving the dude to burn to death because holy crap Kenobi was a cruel bastard. Skywalker got better thanks to some sick prosthetics and wizard leather garments, while Kenobi went on to live a life in exile.
If you've ever wanted to own the elder Jedi in his prime, well now's your chance as Hot Toys have revealed their High Ground version of the sixth scale Ewan McGregor action figure:
The 1/6th scale Obi-Wan Kenobi Collectible Figure specially features
Authentic and detailed likeness of Ewan McGregor as Obi-Wan Kenobi in Star Wars: Episode III Revenge of the Sith
Movie-accurate facial expression with detailed wrinkles, beard, and skin texture
Body with over 30 points of articulations
Approximately 30.5 cm tall
Eight (8) pieces of newly sculpted interchangeable hands including:
One (1) pair of relaxed hands
One (1) pair of open hands
One (1) pair of hands for holding lightsaber
Two (2) gesturing left hands
Each piece of head sculpt is specially hand-painted
Costume
One (1) brown-coloured under-tunic
One (1) beige-coloured tunic
One (1) brown-coloured Jedi robe
One (1) brown leather-like belt
One (1) pair of beige-coloured pants
One (1) pair of brown leather-like boots
Weapons
One (1) LED-lighted blue lightsaber (blue light, battery operated)
One (1) blue lightsaber blade in motion (attachable to the hilt)
One (1) lightsaber hilt
Accessories
One (1) Comlink
Three (3) pieces of security battle droid remains
Interchangeable graphic cards
Specially designed figure stand with Obi-Wan Kenobi nameplate and movie logo
It's good…but it still needs more high ground I think.
Last Updated: March 28, 2018