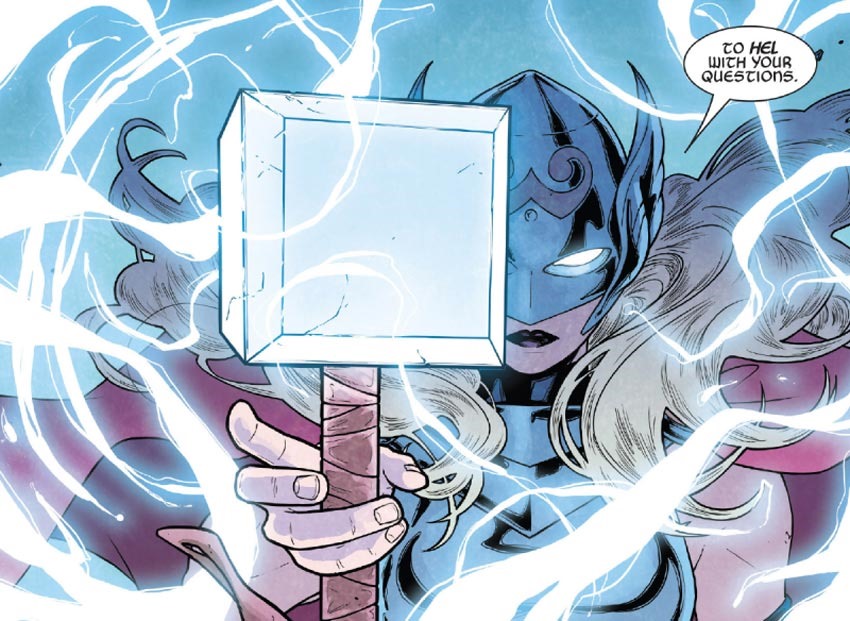 Stand back, because your brain is about to feel a bit Thor. Teehee. You walk into a comic book shop, throw down some cash on the counter and ask nay demand that jaded human behind it deliver unto you the latest issue of Thor. But which Thor are you in the market for? Jane Foster's hammer-wielding maiden of might? The original Thor who happens to be missing a hammer and his left arm? Or that strange new War Thor who wields the hammer of the Ultimate universe Thor and somehow managed to escape from an episode of Doctor Who?
How about all three Thors?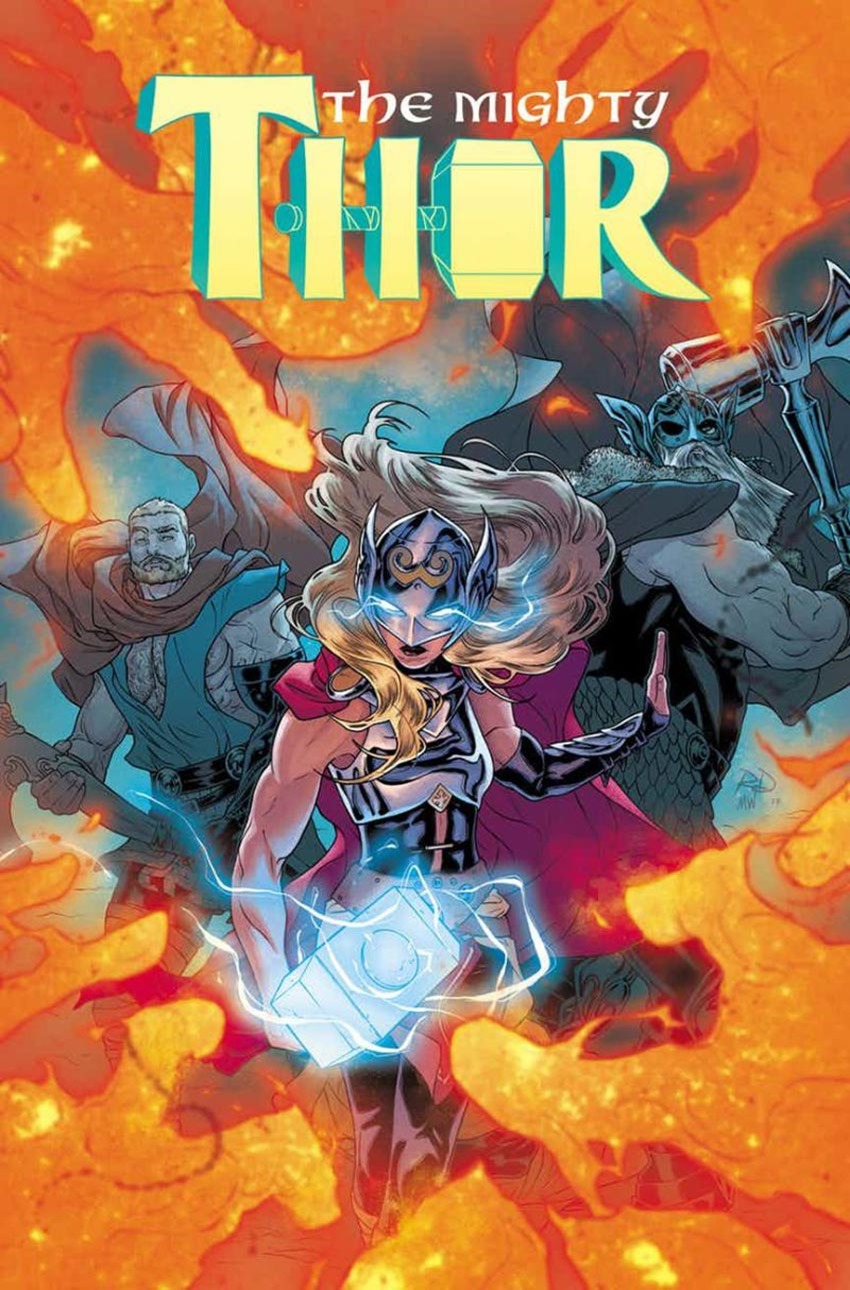 That's the plan that Marvel has for its thunder gods, as The Mighty Thor #20 will combine the forces of these demigods, as the former Thor joins the War Thor and Jane's Thor to defend Asgard from the war that the Shi'Ar brought to their doorstep. Also, I get paid every time I write the word "Thor" here. Anyway, expect to see some identity bombs dropped pretty soon, as writer Jason Aaron explained to CBR: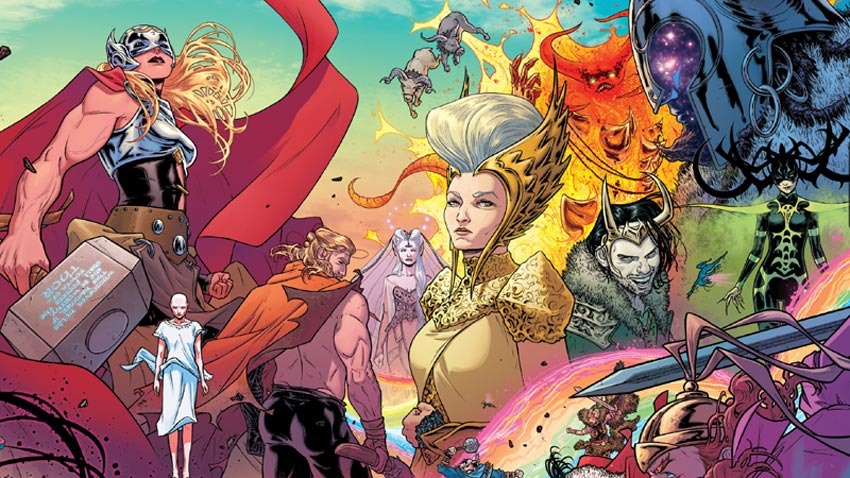 [Their identity is] initially a mystery, but it's not one I'm going to stretch out for 12 issues again. It's not that sort of story. I don't want to say too much other than this is indeed a version of Thor that's different from Jane and the Odinson. It's a character whose origins are tied into the War of the Realms.
Jane will still be the main Thor around as the other two round out her supporting cast and help flesh out a story that has been expanded on since Aaron began the War Of The Realms saga, a conflict that Malekith the Dark Elf has been manipulating. "Every arc that we do with this war is very much an escalation, and this is a major escalation in terms of that war," Aaron explained.
There are still multiple realms that haven't been touched by the conflict. The war continues to spread though and that spread is accelerating. As Malekith's power grows you either join his side or you fall before his army. We'll see multiple realms effected by this over the course of this arc, and out of the growing horrors of this war emerges this new Thor who wields a hammer that we've never really seen in action in this universe.

There's still a lot of questions about the hammer in terms of the effect it can have on someone and what it can do. This is a Thor that has a lot of questions to answer.
Even if you're not a fan of the current direction of Thor, it's hard to not love the utterly gorgeous art of Russell Dauterman and colourist Matthew Wilson. I say thee yay mother-lovers. One of Marvel's better series now, The Mighty Thor is a damn fine-looking triumph of magic and mysticism that happens to pay off brilliantly if you've been invested in Aaron's run since he first took over several years ago
Last Updated: April 19, 2017