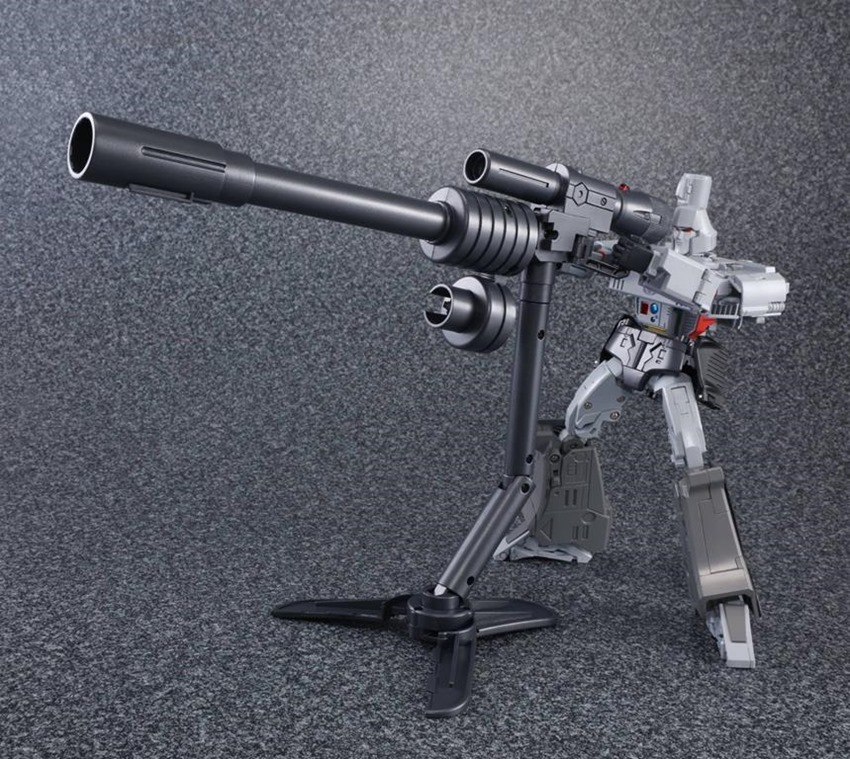 Even if you never grew up with a box full of Transformer toys, it;s hard to not admire what the toyline has managed to achieve over the last couple of decades. Proper action figures, capable of transforming into a variety of vehicles that were more than met the eye. TRANSFORMERS! The designs for these figures have only managed to grow even more intricate over the years, packing everything from triple-changing Decepticons through to city-sized forts of power into the packaging.
The benchmark for the gimmick however, has always been Megatron. G1 versions of Megatron were capable of transforming into a Walther P-38 pistol that fellow Decepticons could use in battle. It's the equivalent of Darth Vader shifting his shape to become a lightsaber with asthma that a Stormtrooper could pick up and flail around with. Weird. Anyway, the years went on and Megatron started adopting different transformations, usually a jet or a tank,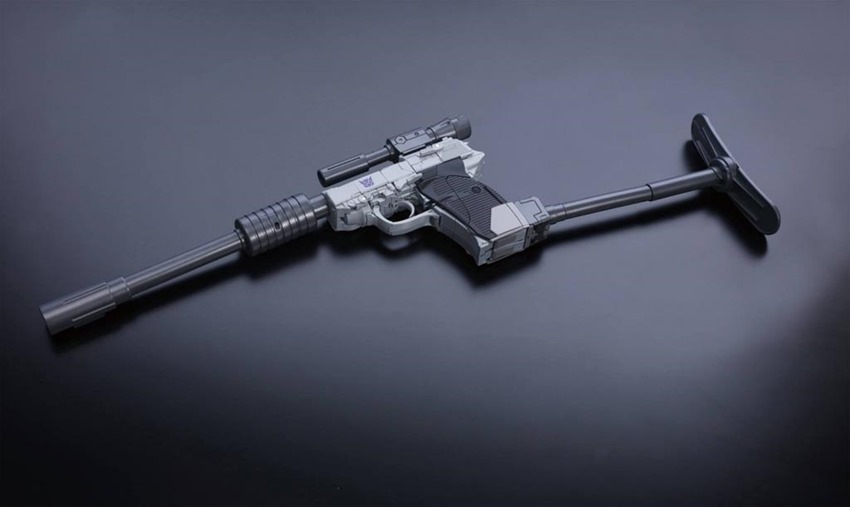 This year's release of the Takara Tomy Transformers Masterpiece MP-36 Megatron is going full G1 when it hits shelves, but there's a caveat attached to it. America and Australia happens to have some particularly tough laws regarding plastic guns (and proper guns in Oz at least, because they're actually a sensible lot). What that means, is that manufacturers will have to open that mint packaging and attach an orange cap to Megatron lest some child get the $100+ figure in their hands, transform and go look for a fight with a cop. Not the brightest idea to pursue in the US.
That's all according to a letter that HobbyLink Japan sent to Seibertron, confirming the necessary changes: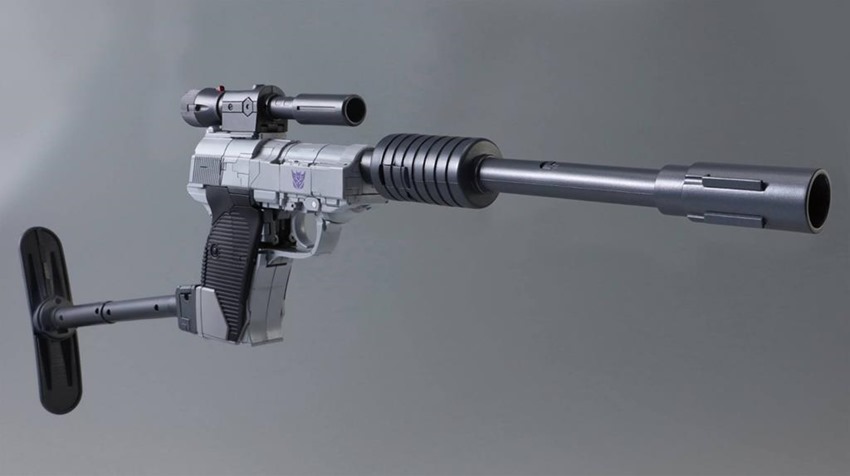 This toy will be packaged in robot mode. However, it can be transformed into a realistic-looking likeness of a gun, which we understand is also pictured on this item's packaging. As a result, for customers in the United States and Australia, HobbyLink Japan will be placing a plastic orange plug into the end of the barrel in order to keep this toy in compliance with Title 15, Chapter 76 of the United States Code.

Installing this plug on the item will require our staff to open the packaging, which will require cutting the tape holding the box flap closed. This will be performed with the utmost care, but of course it will prevent us from delivering this product to U.S. and Australian customers in "unopened" condition. Note that without this modification, your purchase could be confiscated by your country's customs service, and U.S. customers could be charged with a crime under the above U.S. Federal law.
Realistically, this extra bit of plastic won't damage the figure. But for a collector paying a pretty fair sum for the sought-after Megatron, it does sting a bit knowing that your package has been opened and fiddled with. Not to mention the fact that Megatron's glorious grey and black colour-scheme will be offset by some Primus-awful orange.
Last Updated: March 29, 2017