Oh Marvel, you used to be cool. So cool. But recently, the house of Ideas has found itself with an eviction notice from fans and fed-up retailers. Compare Marvel to DC Comics, and you'd see that the home of Batman, Superman and Wonder Woman is utterly trouncing their longtime competition in the sales charts.
That's partly thanks to DC Rebirth, a line-wide move that began focusing last year on restoring icons and cult classic characters to their roots. DC Rebirth's message was clear: That in a time of uncertainty and festering hate, that heroes were needed more than ever before. And then there's Marvel, who just launched two dozen new first issues for Squirrel Girl in the time that it took me to write that sentence.
Fans and retailers alike are unhappy with Marvel comics, who are sick of classic characters being sidelined with numerous replacements being shoehorned into plots or the fact that there's no solid reading order whatsoever to anything coming out of the New York offices lately. Marvel comics are a massive mess right now, and the publisher may finally have realised that things need to change.
That's according to Bleeding Cool, who say that a recent creative summit resulted in Marvel deciding to follow the DC Comics lead and restore the status quo to their biggest guns with future comics focusing less on overt politics and more stories that resonate with what their readers expect: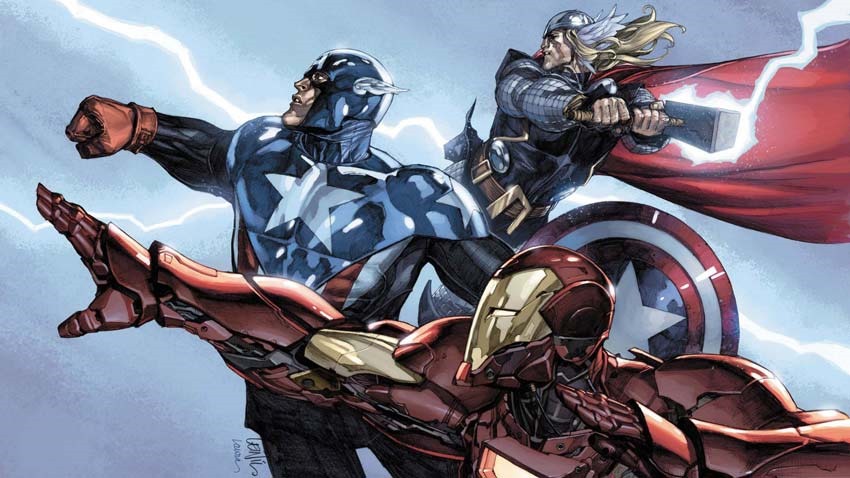 As Marvel brings back the X-Men line with a bang, to expect a return to more of a status quo for titles such as Thor, Iron Man, Hulk and more. A more familiar looking Marvel Universe by the autumn – although, just as with Captain America, as classic-look-characters return, expect new characters to keep a number of their books.
I'm in two minds about this. For one, I like having some politics in my comic books. Nick Spencer's current Captain America run is fascinating so far, an exploration of how the USA usually finds itself divided by an extreme tilt to either the left or right with no middle-ground between the two whatsoever. Captain America is and always should be a political character.
As for all of those new characters introduced lately? I don't have a problem with them. Miles Morales is my favourite Spider-Man right now, Kamala Khan is always a delight as Miss Marvel and Jane Foster's Thor is worthy of the hammer. There's nothing wrong with having two of every character, possibly a smart move towards establishing new reader bases for young and old fans alike.
Marvel's big problem however is the execution of these ideas. They come as feeling disingenuous, pandering at its worst and rushed out of the gate. Compare that to DC and their introduction of new characters in new books that saw them slowly turned into icons of a new generation (Duke Thomas in Batman is a fantastic example of this) and you see the difference right away.
The upcoming Secret Empire event starring Captain America will most likely be the last big event before Marvel begins their back to basics approach. Most likely by rebooting the Heroic Age, because Marvel does love to remake old storylines. Hopefully this time the House of Ideas can finally get their act together.
Last Updated: February 7, 2017