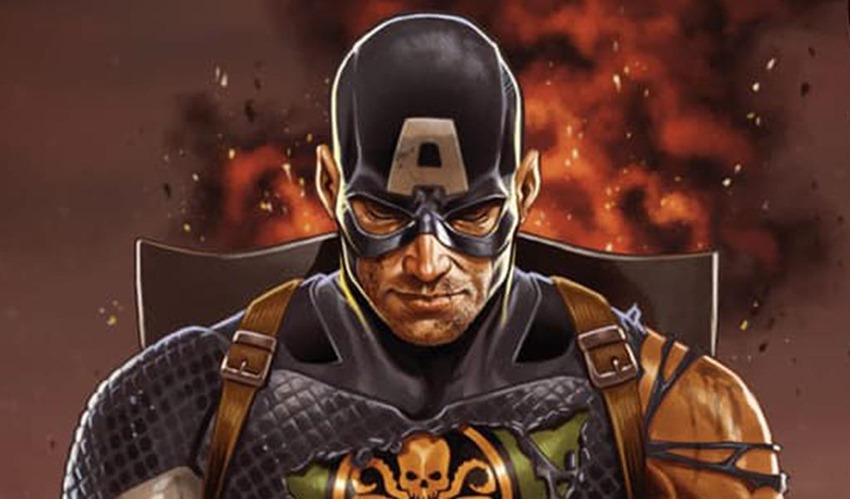 Marvel isn't having a great week…or year right now. The Disney owned re-publisher of comic book stories that were popular twenty years ago have realised that endlessly churning out new number one issues, a shrinking talent pool and various other problems have resulted in diminished sales. One major bone that fans have picked with Marvel over recent months?
Too many events that promise massive shake-ups within that universe and fail to deliver. After Secret Wars, Monsters Unleashed, Civil War II and the upcoming Secret Empire, fans are clearly feeling event fatigue. Secret Empire kicks off soon, ending in August 2017 and encompassing just about every book in the Marvel Universe as Steve Roger's plot to overthrow the status quo finds his allegiance to HYDRA outed.
After the dust has settled though? Expect Marvel to take a break. "Hopefully, you guys will be happy to know that at the end of Secret Empire, we do not have any big crossover event scheduled," Marvel Vice President of Sales and Marketing David Gabriel said during a retailer presentation via ICv2.
We haven't even talked about one for 18 months, at the very least. Those will be away for quite a while.
That doesn't mean that smaller events won't play out (Like Weapons of Mutant Destruction), but the idea of a mini-series that has knock-on effects for the entire roster of Marvel's various heroes and villains is a concept that desperately needs to be put on hiatus. Event fatigue is one threat, but throwing your heroes into cataclysmic extinction events doesn't just become tiresome quickly, it devalues the very idea of a printed summer blockbuster.
According to Gabriel then, Marvel's next big event will kick off in 2019. Presumably after workhorse writer Brian Michael Bendis teases it within the pages of one his books with a last minute shadowy cabal gathering to discuss vague plans to rule the world or something. Probably, they're all the same by now.
Last Updated: April 5, 2017