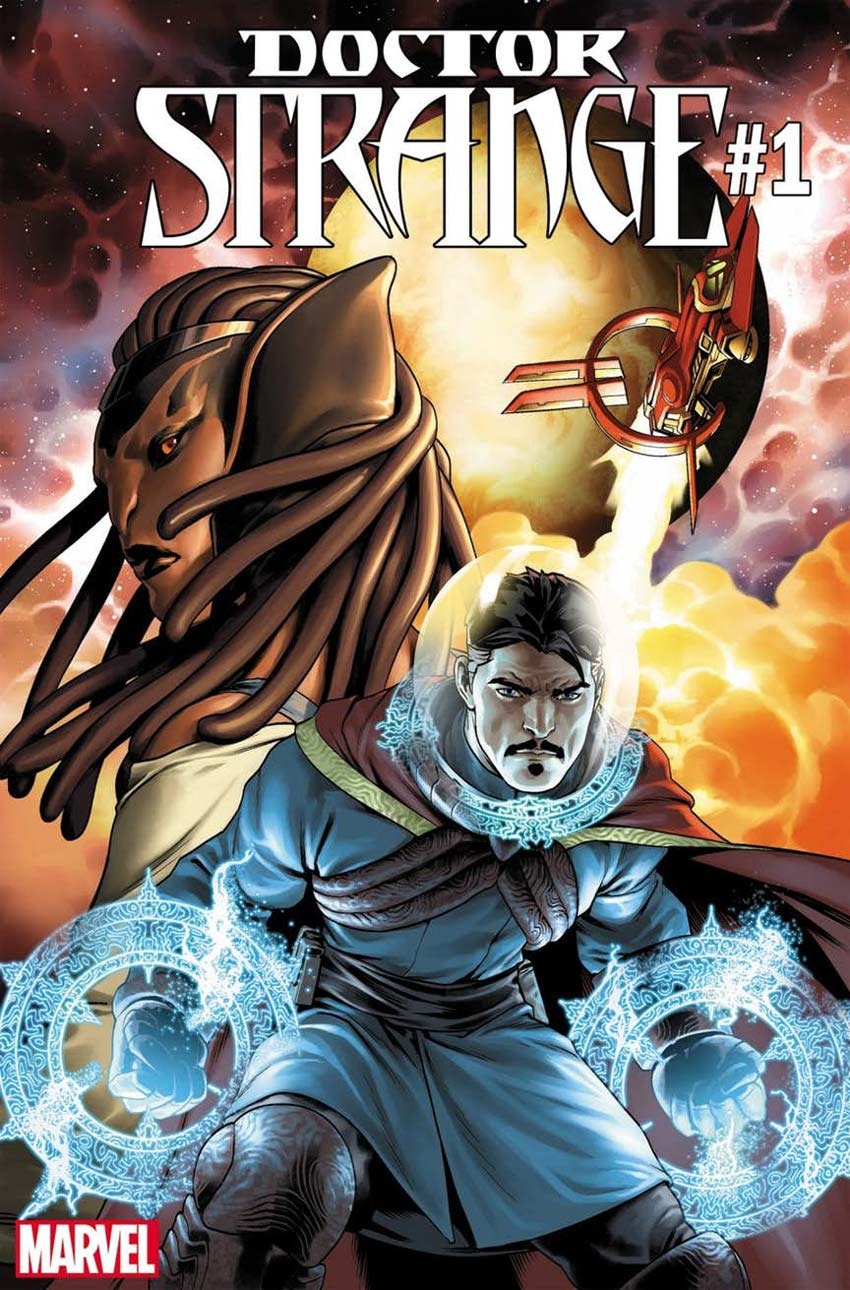 Space, the final frontier. Whichever you look at the cold and harsh vacuum of space, one thing is for certain: You're going to need plenty of magic to survive the rigours of our hostile universe. Hell, a bit of magic wouldn't hurt either, but that's something that Earth's  Sorcerer Supreme seems to be in very short supply of. following a battle of wits and tricks at the hands of Loki.
Doctor Strange may be prepared mind, body and soul for the dangers to come, but he's out of fuel and in desperate need of a recharge. What's a Master of the Mystic Arts to do? Grab a full tank of magic gas from the outer reaches of the cosmos, that's what. As one of the many new series that'll be relaunching in the Marvel Fresh Start initiative, Doctor Strange's new creative team of writer Mark Waid and artist Jesus Saiz will take the mage beyond Earth when they take over this June.
"I've been a Strange fan forever," Waid said to Comic Book Resources.
But I've never been lucky enough to write an extended run featuring the good doctor. Along with editor Nick Lowe, we've come up with some new and very unexpected places to take Stephen Strange in the Marvel Universe — starting with the stars. When Strange's magic suddenly exhausts itself, he'll have to travel off-earth to recharge his batteries.
Doctor Strange isn't the only reboot out later this year under Fresh Start. Marvel fans can also expect to see a more terrifying Hulk and a Thunder God reborn when Marvel attempts to get back to basics.
Last Updated: March 6, 2018