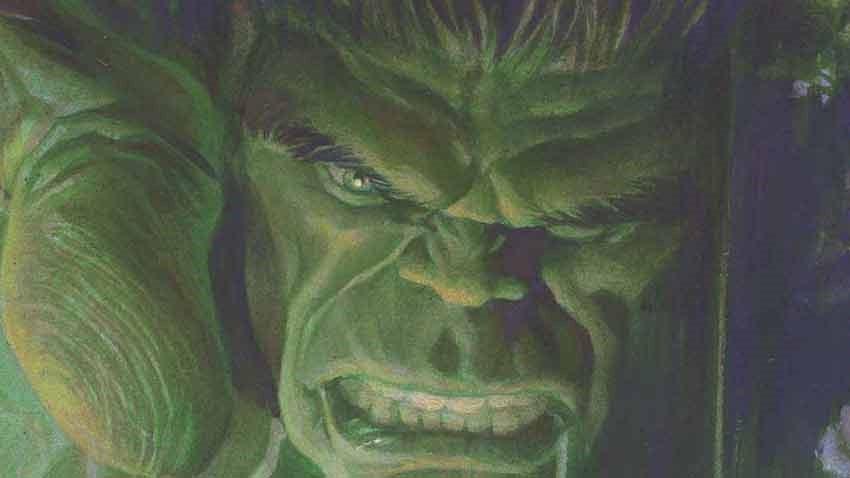 If you had to pick up an Incredible Hulk comic book today, you might notice a few changes. Changes that include Hulk vessel Bruce Banner being dead, his mantle being carried by Amadeus Cho and used to inspire hope as a heroic weapon of smash destruction. Cho's time as the totally awesome Hulk is drawing to a close as Marvel kicks off their Fresh Start relaunch, as the original Hulk is back from the dead and worse than ever. Banner is alive thanks to recent events in Avengers: No Surrender and the gigantic green steroid rage monster within him isn't too happy about the fact that he took an arrow to the eye and was left for dead.
In fact, this reborn Hulk is going to remind the world that he was and always will be a monster. "A lot of people have been a little wary that we're actually bringing him back for keeps this time, so I figure this is as good a place as any to confirm that yes, this is Banner, he's back, he's got an ongoing solo series and he's not going to die again anytime soon. In fact, that's kind of the point," Immortal Hulk Writer Al Ewing said to Newsarama.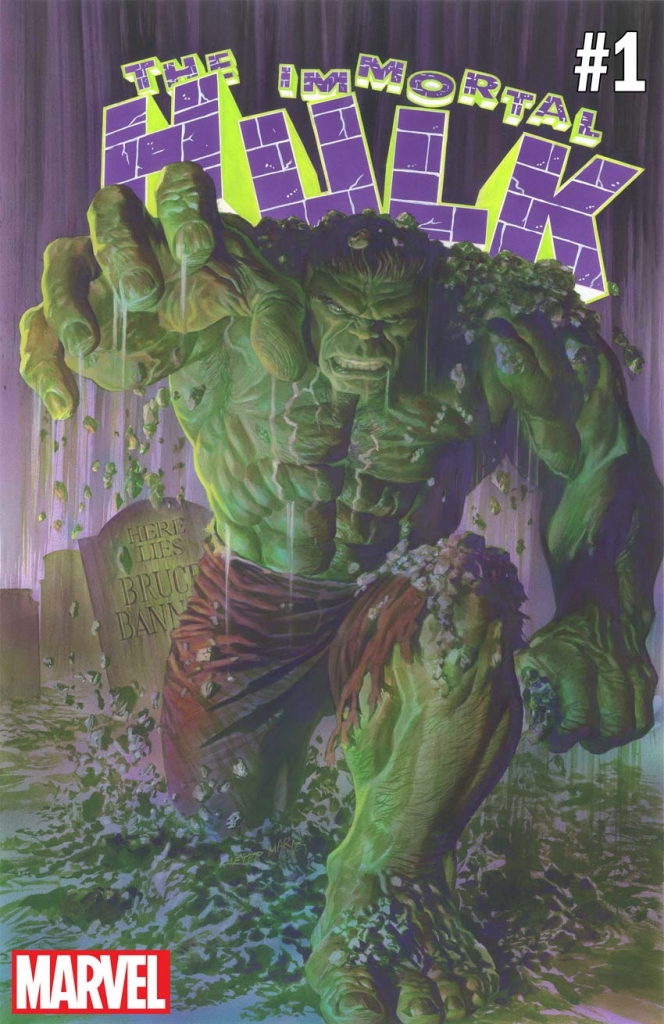 It's a comic about a monster who can't die. It's about a man who believes he can use the darkest elements of his personality to do good in the world, and where that belief leads him. It's about mortality, atonement and denial. It's about all the parts of ourselves we don't like to look at. It's a horror comic. We want every Hulk fan, old and new, to experience this.
Joining Ewing on Immortal Hulk is artist Joe Bennett, whose designs for ol' jade jaws will result in a more monstrous Hulk stalking the US of A. The Green Goliath will have a darker and more nocturnal look in this book," Bennett explained.
I'm trying to evoke the feel of all those great Warren magazines like Eerie, and Creepy.
The Immortal Hulk won't be a solo book for the infamous Avenger. In addition to a callback to the classic TV series in the form of reporter Jackie McGee who follows Banner around, Alpha Flight's resident hirsute strongman Walter Langkowski will tag along for the ride as he seeks to rid himself of the Sasquatch curse. "He's taking a leave of absence from Alpha Flight to sort out some personal issues, and he needs Bruce Banner to do it," Ewing explained.
Langkowski and Banner were college friends, and Langkowski ended up duplicating Banner's experiments and becoming Canada's own hairy half-a-Hulk – I've been fascinated by Langkowski as a kind of healthy version of Banner, an intellectual jock, a big, handsome ex-Quarterback, millionaire, beloved hero of his country and his planet, and gosh-darned nice with it.

How did Banner ever get along with this guy? And maybe more importantly – if Langkowski is so healthy and normal, why doesn't he want to change into Sasquatch any more? And why does Sasquatch suddenly have matted, filthy fur, drool on his muzzle and a vicious gleam in his eye? Alpha Flight fans might remember the Great Beasts – but as I said, we're not doing old continuity. This is something new…
It all sounds good. A solo Hulk book with an intriguing new direction, that pays homage to the past of when the Hulk was a walking act of Gamma god that voided any insurance claims? If this is the kind of direction that Marvel is going in with Fresh Start, then this is a relaunch that I'm actually starting to get excited about.
Last Updated: February 28, 2018