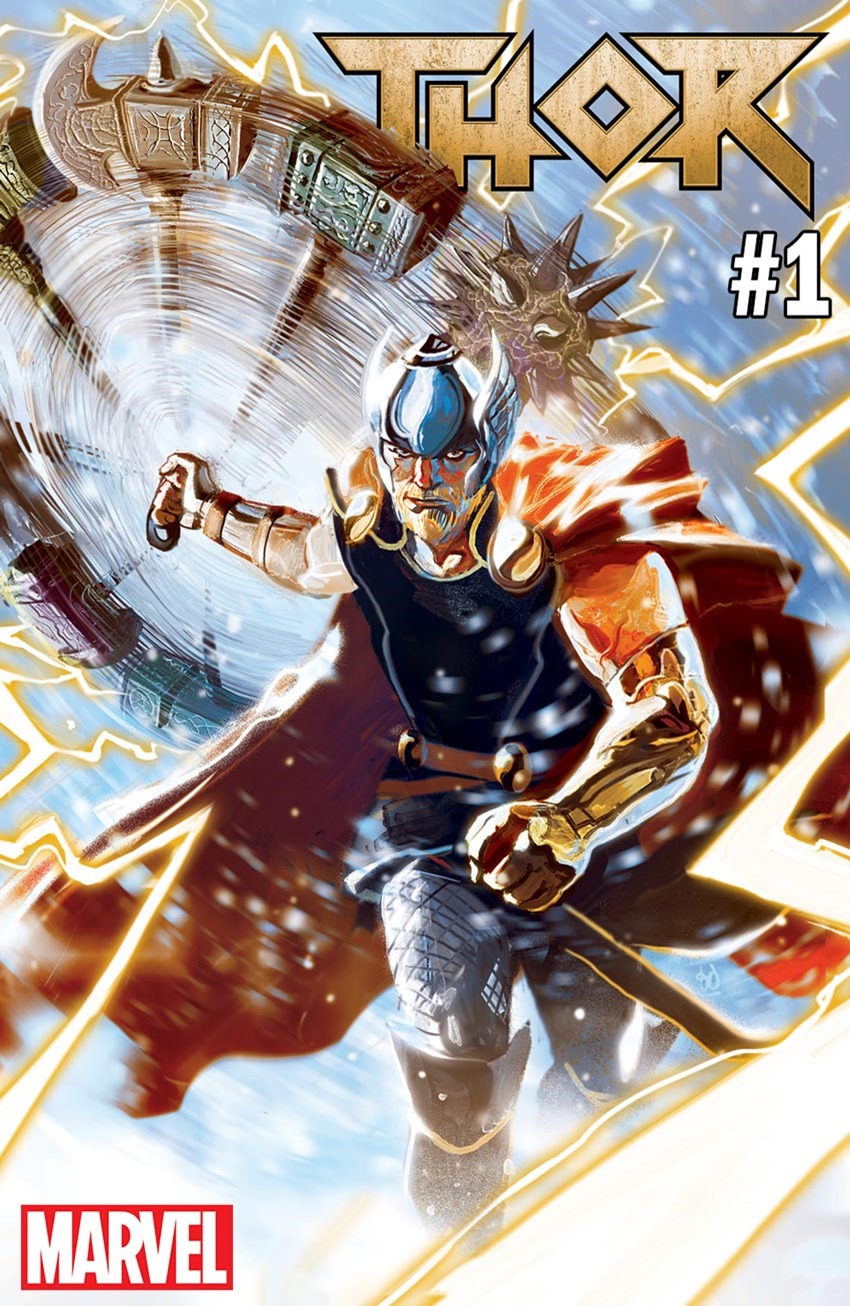 Years ago, following a successful relaunch in the pages of Marvel Now!, writer Jason Aaron hinted at a saga that would see Thor deemed…Unworthy. Briefly glimpsed upon in a story that saw a much older Thor facing Galactus at the end of the world, this was a legend that would unfold years later as Original Sin stripped the God of Thunder of his title.
Broken, angry and lost, Thor was Thor no longer. He was merely the Odinson, an adventurer without a hammer who found himself literally disarmed and left for dead by Malekith the Dark Elf. But he got better! The Odinson found closure in his new status quo, Mjolnir found a new master in Jane Foster and Earth had a Thor once again.
That's all changing back to normal later this year, as the original Thor returns this June in the titular Thor #1. Written once again by Jason Aaron and with Mike Del Mundo on art duties, it's the first chapter for the reborn Thunder God in Marvel's new Fresh Start initiative. "On the one hand, I still feel like I'm writing the same Thor story that began six years ago in the pages of Thor: God of Thunder #1. But at the same time, God of Thunder had a very different look and feel and focus than Jane Foster's story," Aaron said via Marvel.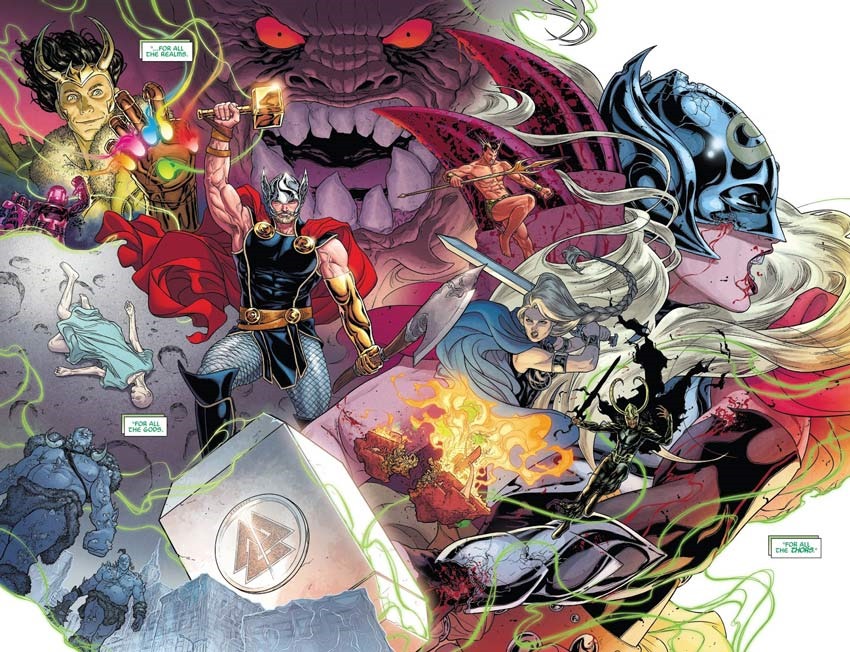 And even though Thor Odinson is now reclaiming his mantle, this new volume will also be going in a very different direction. Thor has a completely new status-quo. Actually the entire landscape of his corner of the Marvel Universe has been changed in the wake of the 'Death of the Mighty Thor' arc in Mighty Thor. But there's still a War of the Realms raging, and Thor isn't looking to stand on the sidelines.
So what's the new saga that Thor will find himself mixed up in when he returns? Simply put, it's hammer time. Various Asgardian artifacts are littering the landscape of Earth, and the mostly unstoppable Juggernaut has his eye on them as Thor races against the clock to stop the avatar of Cyttorak from claiming these weapons of mass destruction.
Look, I don't want to take anything away from having Jane Foster as Thor. She was fun, she was brave and her final adventure is going to be a kick in the gut when it reaches its climax. Especially if it means no longer seeing any of Russell Dauterman's incredible art. Foster proved that she was worthy and then some, but seeing the original Thor back in action after what has been easily the worst chapter of his life unfold for years (being turned into a frog by Loki pales in comparison)?
It's reassuring stuff. I say to thee yay.
Last Updated: February 27, 2018