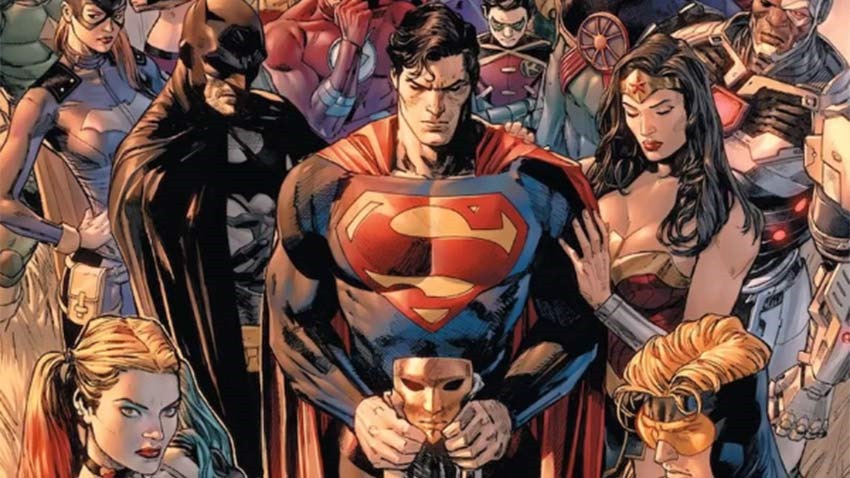 Y'know, maybe saving the world isn't as easy as it looks. It might be incredibly damaging on a mental level to survive an annual invasion of extra-terrestrial threats from beyond human imagination who happen to have a habit of putting a hero through the ringer before they're finally routed and the day is saved.
That's not exactly an outlandish idea. Post-traumatic stress disorder is a very real thing for many soldiers returning from a tour of duty, while even Iron Man 3 acknowledged the fact that after having piloted a nuclear missile through a space portal and almost perishing on the way back, Tony Stark was nuttier than a bag of squirrels.
Superhero trauma is an idea that DC Comics is getting ready to explore this year, with Tom King and Clay Mann's upcoming seven issue mini-series called Heroes in Crisis. The word "Crisis" alone should be an indicator for the tone of the series, as that's a label usually reserved for DC's biggest projects. Unlike Infinite Crisis or Crisis on Infinite Earths however, it sounds like this series will hew closer in scope to Identity Crisis, as a murder mystery rocks the plot of this series which happens to be set in a hospital for heroes to recover from the stress of their daily jobs.
According to pages from DC Previews that popped up on Newsarama, two of the unlikeliest characters in the DC Comics library will find themselves caught in the middle of a homicide that occurs at the Sanctuary: Booster Gold and Harley Quinn: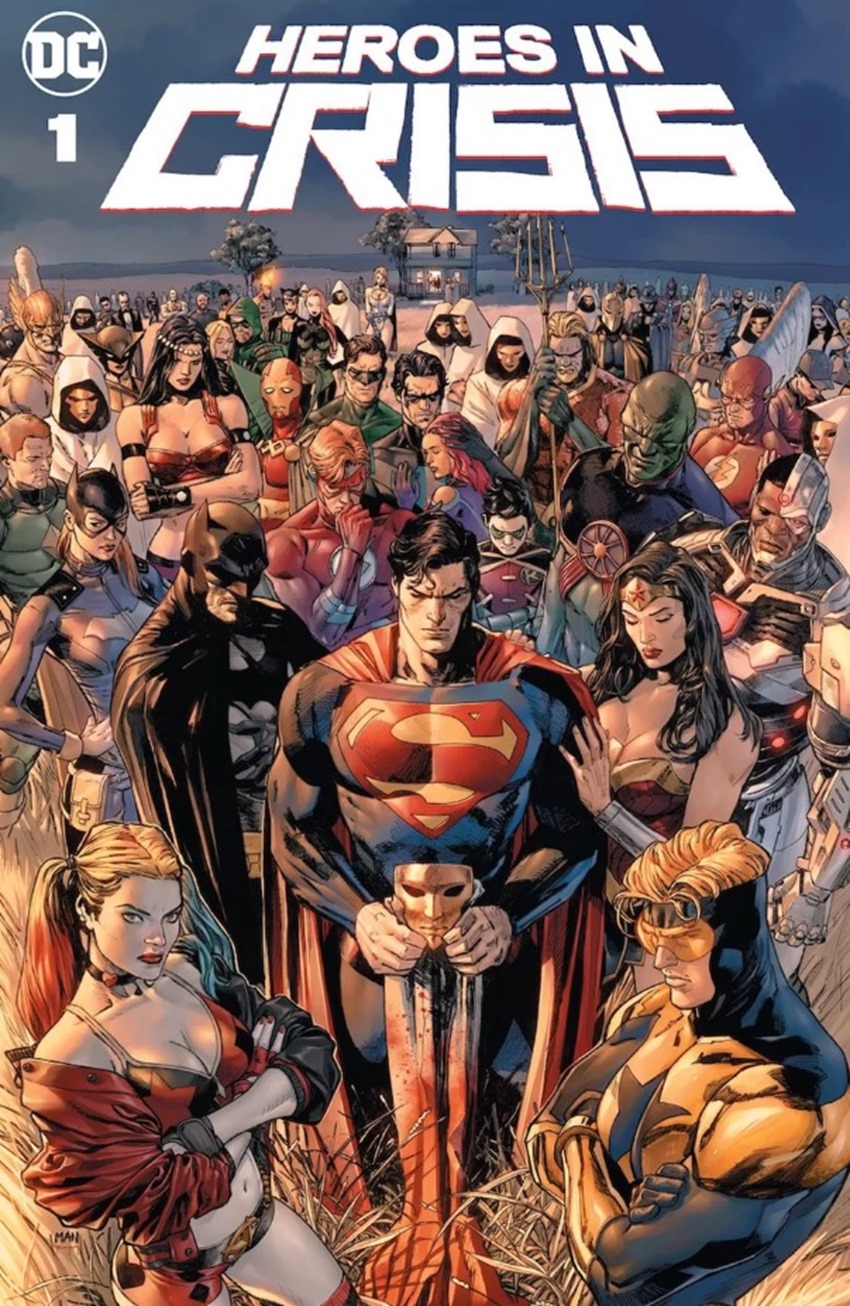 There's a new kind of crisis facing the heroes of the DC Universe, ripped from the real world headlines by C.I.A.-operative-turned-comics-writer Tom King: How does a superhero handle PTSD?

Welcome to Sanctuary, an ultra-secret hospital for superheroes who've been traumatized by crime-fighting and cosmic combat. But something goes inexplicably wrong when many patients wind up dead, with two well-known operators as the prime suspects: Harley Quinn and Booster Gold! It's up to the DC Trinity of Superman, Wonder Woman and Batman to investigate — but can they get the job done in the face of overwhelming opposition?
Other details from the fact sheet for DC's secretive Heroes In Crisis series include:
The hospital was built five years ago by Batman, Wonder Woman and Superman
Sanctuary was designed to be a haven for the next generation of heroes
Kryptonian technology powers the facility, which has a rustic design on the outside
Sanctuary is staffed entirely by robots and holograms
Sanctuary is a top-secret facility
Batman thinks of Sanctuary as a "necessity, Superman imagines it as an example for "doing good" and Wonder Woman call the hospital a "kindness"
When Heroes in Crisis begins, everyone currently in Sanctuary will be dead
Holy Clouseau Batman, I smell a mystery! Heroes In Crisis kicks off on September 26.
Last Updated: June 19, 2018