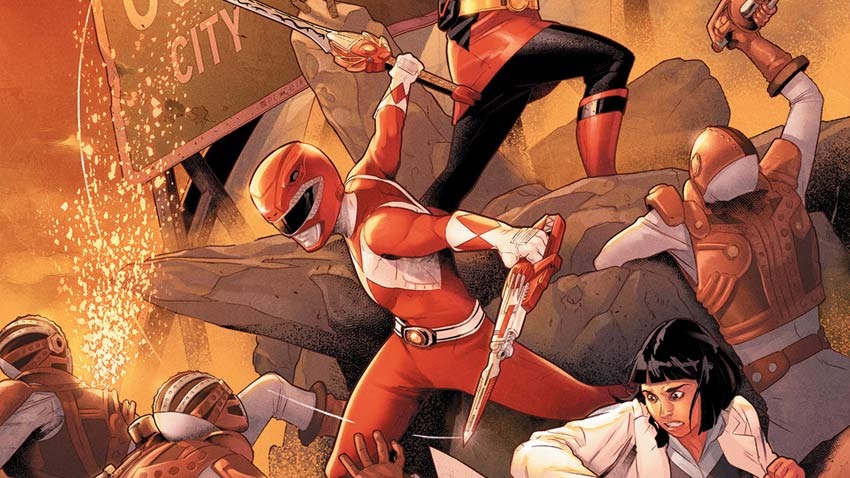 Five teenagers with attitude, able to command a fleet of mechanical Zords that happen to be able to combine into an even bigger weapon of monster-punching destruction, what could possibly stop them? After 25 years, we may finally have an answer to that question which humanity has aksed for precisely the length of time needed to read that opening sentence: Another Power Ranger.
With Power Rangers celebrating 25 years of Putty-kicking action, the Angel Grove teenagers face their greatest challenge yet when Lord Drakkon returns. The Tommy Oliver of another universe, this corrupted Power Ranger has grown more and more powerful since his first defeat at the hands of the Rangers we all know and love, going on to defeat multiple alternate reality teams as he cuts a swathe of destruction across the multiverse.
It's going to take more than just a regular team of Power Rangers to put the kibosh on his plans for vengeance, as the Shattered Grid event dials in new teammates from across space and time to lend a hand. In fact, it's going to take an extra hand to send Lord Drakkon back to his home dimension. "We promised fans we'd be making history in POWER RANGERS: SHATTERED GRID—and the introduction of a new Power Ranger is just the start of it," BOOM! Studios editor Dafna Pleban said in a press release.
And if you think it can't get any bigger, just wait till you see what we've got planned next!
"Shattered Grid is the biggest, most impactful Power Rangers story I've ever written," writer Kyle Higgins said to ComicBook.com.
It's an honour to be a part of the 25 year legacy of Power Rangers. Everyone working on this event has been floored by the response from fans and this first look is just a taste of the surprises that await them. Trust me, you're not going to want to have the ending of this issue spoiled for you.
It's looking good so far! The art is stunning, the stakes are higher than Space Mt Everest and the foundation for the mother of all Power Ranger crossovers is solid to boot. Shattered Grid kicks off with a prelude to destruction out this month. Here's the complete reading order to get you ready for it:
February
Mighty Morphin Power Rangers #24 (Prelude)
March
Mighty Morphin Power Rangers #25
Saban's Go Go Power Rangers #8 (Prelude)
April
Mighty Morphin Power Rangers #26
Mighty Morphin Power Rangers Annual #1
May
Saban's Go Go Power Rangers #9
Mighty Morphin Power Rangers Free Comic Book Day Special
Mighty Morphin Power Rangers #27
June
Saban's Go Go Power Rangers #10
Mighty Morphin Power Rangers #28
July
Saban's Go Go Power Rangers #11
Mighty Morphin Power Rangers #29
August
Saban's Go Go Power Rangers #12
Mighty Morphin Power Rangers #30
Mighty Morphin Power Rangers: Shattered Grid Finale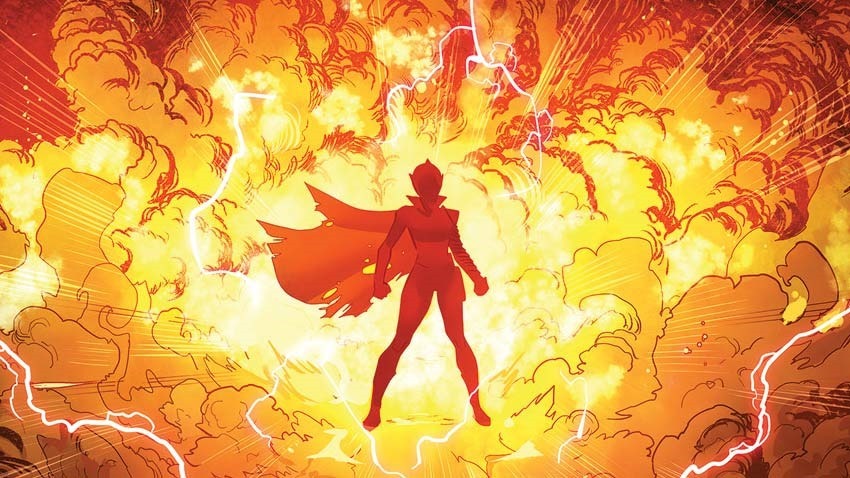 Last Updated: February 16, 2018