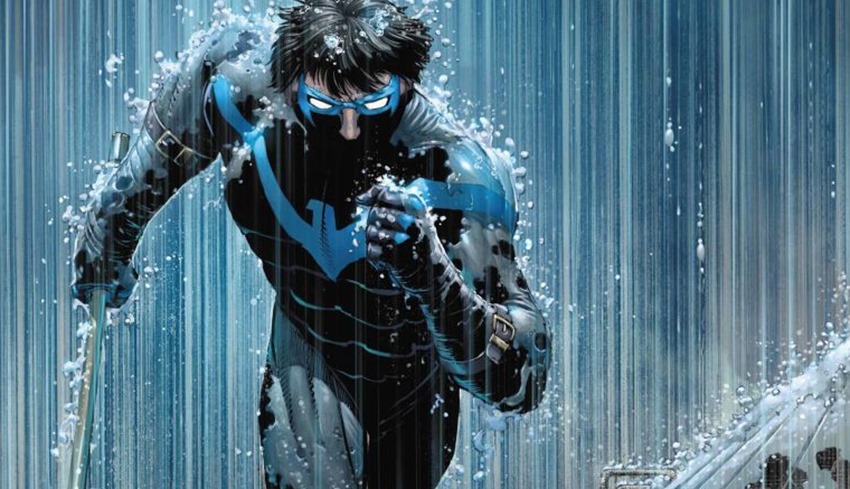 Crime has evolved. You may be able to rob a bank, but robbing institutions and people without ever having to leave the comfort of your home? Now that's a reward which far outweighs the risk as a seedier side of the internet has grown in recent years. Dubbed the dark web, this is the space where the criminals of tomorrow plot the crimes of today.
How does a superhero fight a menace that can't be stopped with a good ol' one-two across the jaw? That's the question that former boy wonder Dick Grayson will have to answer in the latest issue of Nightwing by Benjamin Percy and Christopher Mooneyham. "There are a lot of things we should be afraid of right now, but cyber crime chief among them," Percy said to Newsarama.
Information is the greatest weapon of this time
And when I was putting together this pitch, initially there was this question of what series would be the best platform for it, for the Dark Web? Ultimately, I advocated for Nightwing, not only because I love the character, and not only because I've always dreamed about being part of the Bat-group (my darker sensibilities seemed suited for that zip code especially), but because I thought this was an interesting foe for a character like Dick Grayson.

He's somebody who relies on his batons and his acrobatic martial arts, more or less. He's not like Batgirl or Batman, all wired up with gadgetry. He's a little more old school in the way that he fights crime. I thought that technology, first of all it's such a challenge to make technology into something visually interesting. How do we put Dick Grayson in a scenario where he's battling against cyber-terror and put him into a situation where he has to overcome something he can't punch? That's interesting to me.

So is the fact that Dick Grayson, if you think of all of his iterations – as Robin, as somebody who wore the cowl himself as Batman, at the head of the Teen Titans, as the head of the Titans, and as a member of the Justice League, and as somebody who is both a leader and a follower and who knows everyone at the margins and at the very center of this larger web of heroes – he is a treasure chest of information, of vulnerable data.

And data is what the criminals are after right now. Information is the greatest weapon of this time.
It's an interesting setup. How do you fight something intangible? How do you battle back against an enemy whose back-up plans have back-up plans? It's an interesting premise, although I'd still wager that in the end, an Escrima stick is still just as deadly as a smartphone that can hack any device.
Last Updated: May 3, 2018