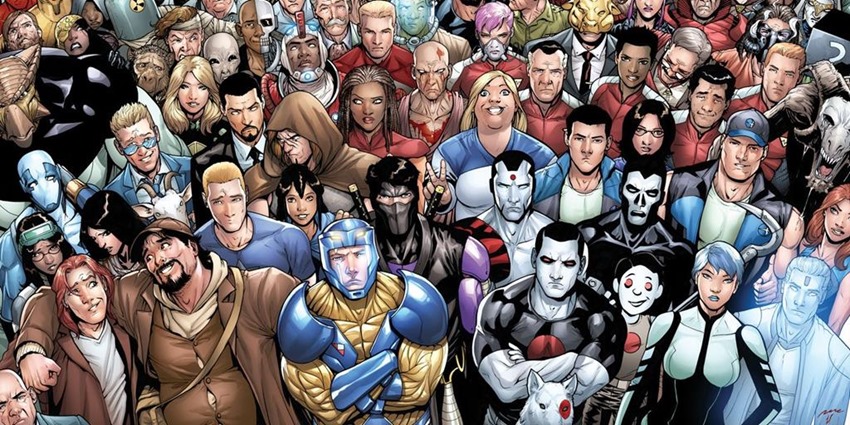 I've said it before and I'll say it again: Valiant makes some of the best damn comic books on the market today. Consistently entertaining and written in a manner that allows each new story arc to be the perfect point of entry for newcomers, Valiant's line of super-spy ninjas, immortal warriors and rebellious psychokinetic teens are just begging for an adaptation in other forms of media.
Well buckle up buckaroos, because the Valiant universe is about to expand into the big time.
Announced yesterday, Valiant entertainment stakeholder DMG Entertainment increased their investment stake in the company to the point where they own the comic book publisher entirely. With an eye towards expanding beyond the comic book page, DMG will push the Valiant library of characters onto new platforms in the years to come as they seek to create a multimedia universe that rivals industry heavyweights such as the DC Extended Cinematic Universe over at Warner Bros. and Disney's Marvel Cinematic Universe.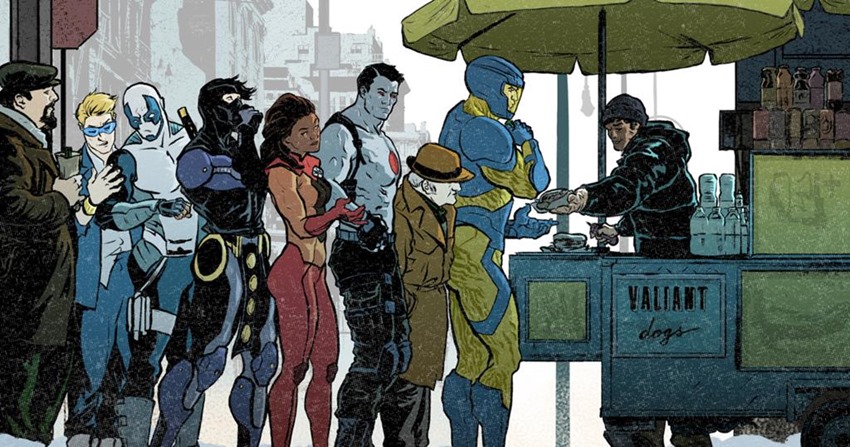 Valiant's current CEO Dinesh Shamdasani will move away from the company during this transition, which has been spearheaded by DMG founder Dan Mintz. The biggest concern I have? That Valiant will lose the edge that made it a cult hit since its revival in 2012. Having attracted top-notch talent since it returned, Valiant has been a reminder of how comics should be done, without the need to sacrifice content for cheap thrills.
According to Mintz, it'll be business as usual for characters such as X-O Manowar, Bloodshot, Harbinger, Shadowman, Archer & Armstrong, Ninjak and Faith. "The plan is not to go in there and take apart what's working," Mintz said to The Hollywood Reporter.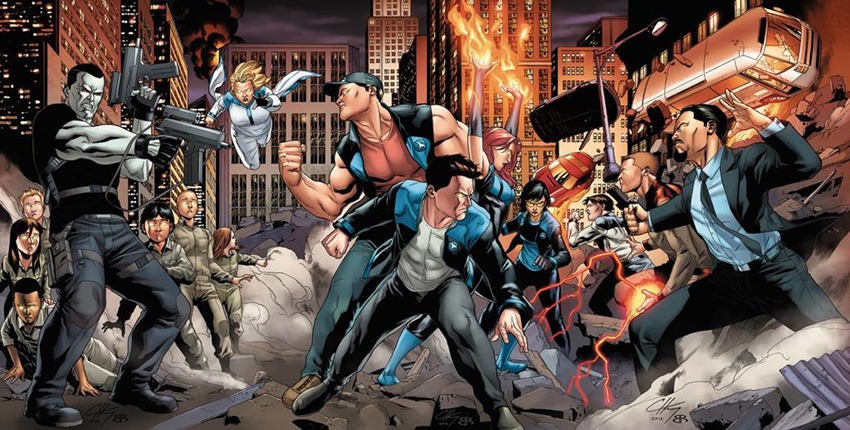 You can expect more strong storytelling with a defined road to other platforms. I'm also looking forward to bringing the writers close to the filmmaking process, which is something that is also important, and not keeping them siloed into the comic book area.
The last year has seen Valiant up their presence in other media, notably with an upcoming web series titled Ninjak Vs. The Valiant Universe and a multiple movie deal with Sony that will remain intact. It's just one of many projects that happen to be in the works, all of which happen to be in various stages of pre-production currently. Mintz reckons that Valiant has plenty to offer audiences, especially in light of the pioneering work done by Marvel and DC on the big screen. "This is something that is validated already and is on a road that has already been travelled by Marvel and DC," Mintz said.
This is about taking it to the next level. I am not looking on expanding from a publishing standpoint but from a motion picture standpoint.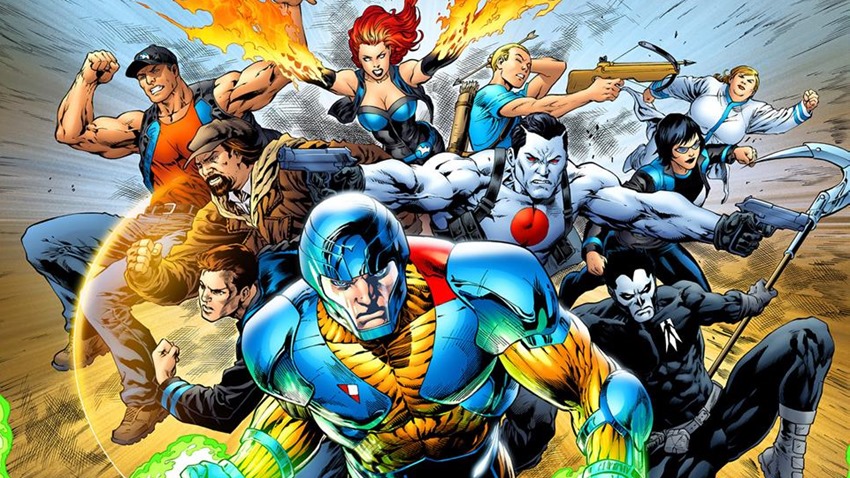 It's an interesting move, albeit one that's going to have some concerns attached. Even with the assurance above of the comic book source material sticking to the roots of what made it successful, I'd hate for that content to play second fiddle to the movie division. You don't drop cash on a company like Valiant and not expect to make a decent profit off of an investment of this nature.
Hopefully, it's a venture that'll result in quality entertainment for fans new and old as Valiant Entertainment takes a big step into an even larger multimedia world.
Last Updated: January 30, 2018