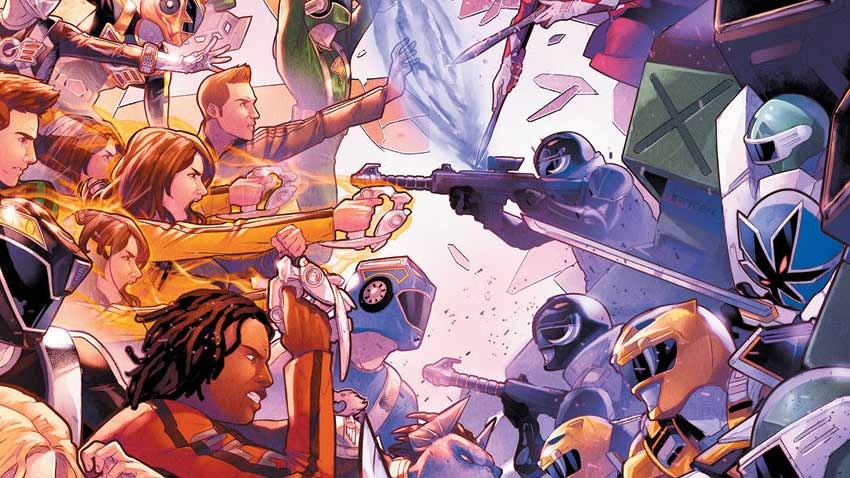 When you're tangling with the Power Rangers, you're not just fighting a quintet of teenagers with attitude. You're also likely to face them when they wield the power of their Zords, gigantic robots with a prehistoric theme that can combine to form a mechanical warrior that has the potential to wipe out an entire arsenal of Pacific Rim's Jaegers with a single stroke of its mighty sword.
How do you even stand against such power? Sure, having Rita Repulsa toss her magical staff at the planet as she shrieks about you growing in stature may sound like a perfect evening of the odds, but that's a plan that usually ends with you reduced to giblets and the Rangers striking the coolest of poses. What the side of evil needs, is a weapon that was design to kill Zords, not just a flavour of the week monster that teaches the gang a valuable lesson in…something.
Well buckle up true believers, because Zordon's finest warriors are about to meet their match and then some, when a mysterious new Ranger unleashes the Ranger Slayer, in this first look at the beast in this cover from Saban's Go Go Power Rangers #10 by Dan Mora: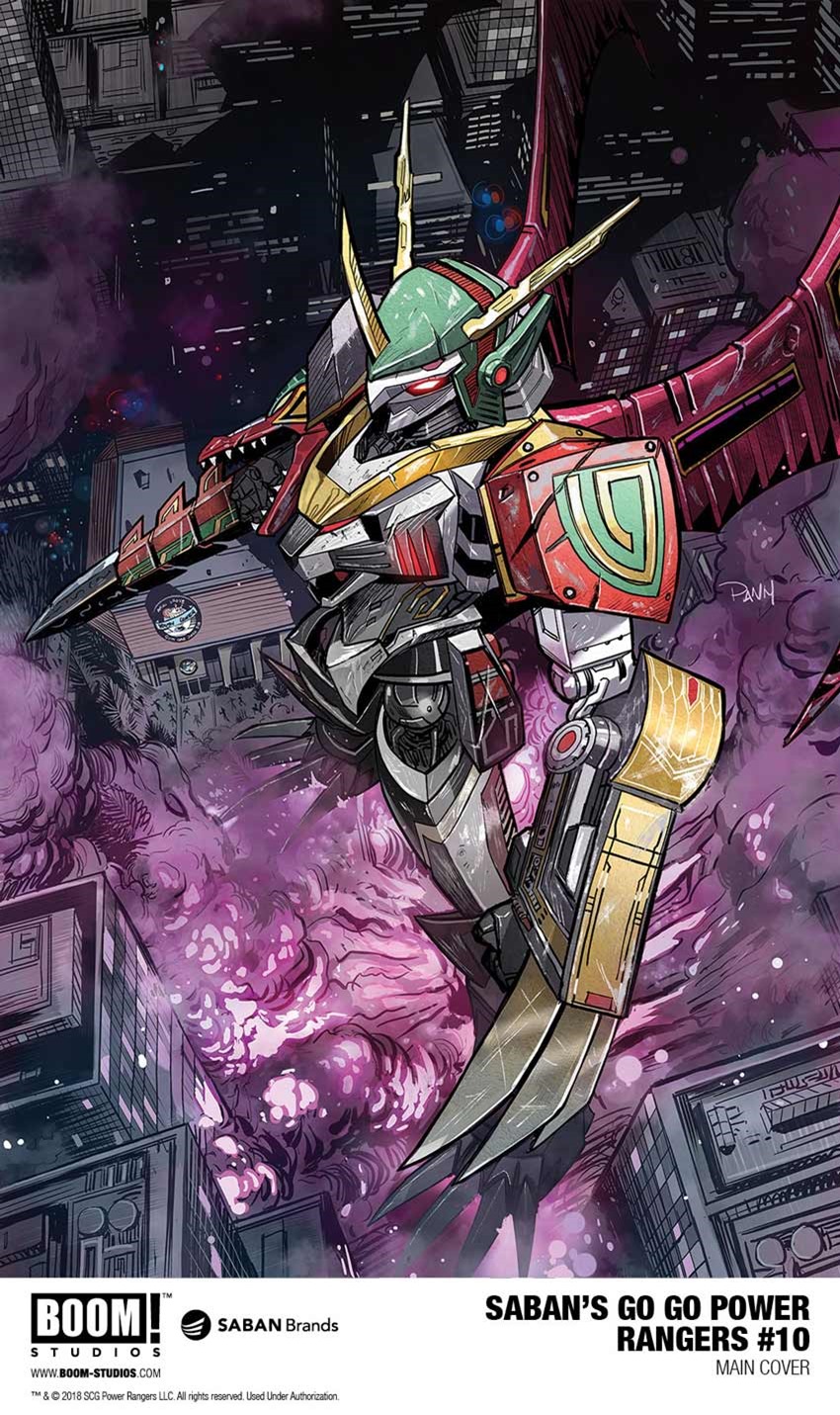 That new Zord will make its debut in Shattered Grid, a massive event that throws multiple Ranger teams into a war against the twisted machinations of Lord Drakkon AKA the Tommy Oliver from another dimension who went full evil and purged the Rangers from his universe. Worlds will fall, battle lines will be drawn and many a Zord will be pushed to the breaking point as the armies of Lord Drakkon march across the multiverse. It's up to not just the original Power Rangers, but also the RPM and Time Force teams to halt his rampage.
"Now that we've assembled so many iconic Power Rangers in one place, we're putting them together in all-new teams to bring a whole new dimension to the fight against Lord Drakkon," Editor at BOOM! Studios Dafna Pleban said in a press release.
And with the Ranger Slayer debuting a new Zord in their conflict with the Mighty Morphin team, this is the biggest month of POWER RANGERS: SHATTERED GRID yet!
Shattered Grid kicks off this June in the pages of Mighty Morphin Power Rangers #28 and Saban's Go Go Power Rangers #10. Here's a quick rundown of what each issue has in store as Lord Drakkon kicks off the mother of all multiversal wars:
In Mighty Morphin Power Rangers #28, from writer Kyle Higgins and artist Daniele di Nicuolo, The Mighty Morphin team splits into two strike forces—one with RPM and one with Time Force—to battle Drakkon across worlds…even as all hope seems lost! This issue features a main cover by Jamal Campbell (Green Arrow), with variant covers by Jordan Gibson (America) and Carlos Villa (Lockjaw).

Then, in Saban's Go Go Power Rangers #10, from writer Ryan Parrott and artist Dan Mora, the Ranger Slayer, in service of Lord Drakkon, has arrived, threatening the future of the Power Rangers by destroying their pasts. But who is this mysterious new Power Ranger? This issue features a main cover by Dan Mora, with variant covers by Miguel Mercado (Over The Garden Wall), Audrey Mok (Archie) and Natacha Bustos (Moon Girl & Devil Dinosaur).
Last Updated: March 19, 2018