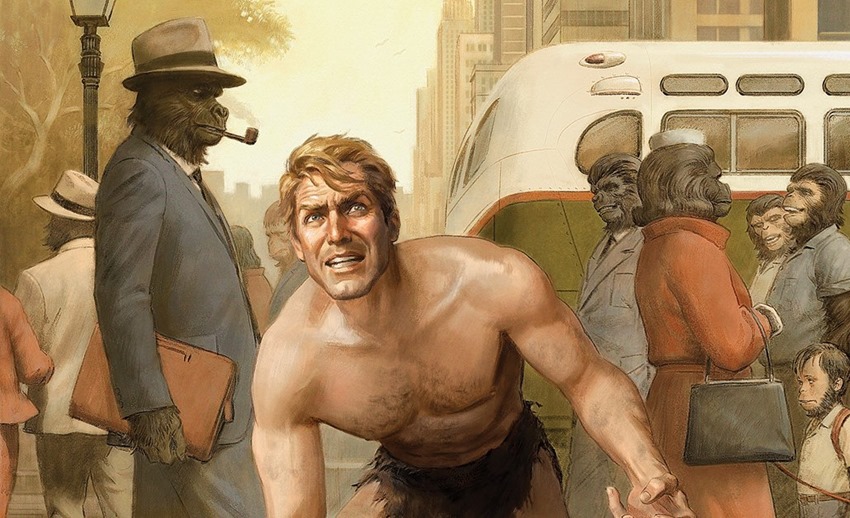 You don't get films as iconic as the original Planet of the Apes. A tale of man finding himself at the bottom of a new animal kingdom hierarchy, eventually uncovering the most horrific of truths in the process:
That's right, he was on Earth all along! Five-decade old spoiler surprise and still way better than the Tim Burton remake which shall not be mentioned save for those days when I find Helena Bonham Carter in ape make-up strangely attractive. Interesting fact though: The original script for The Planet of The Apes was wildly different in some scenes.
Originally written by Rod "The Twilight Zone" Serling (and based on the French novel La Planète des singes), Planet Of The Apes was meant to showcase an even more advanced Ape civilisation by the time the end credits rolled around, instead of a mere village of simian hunters who delighted in making the dregs of humanity their playthings. Serling's original script makes for an even more fascinating story than the landmark film.
A story which will be reimagined in Boom! Studios' Planet of the Apes: Visionaries. "As someone who knows the original films by heart, I'm honoured to present Rod Serling's original vision to the public," The Simpsons writer Dana Gould said to The Hollywood Reporter.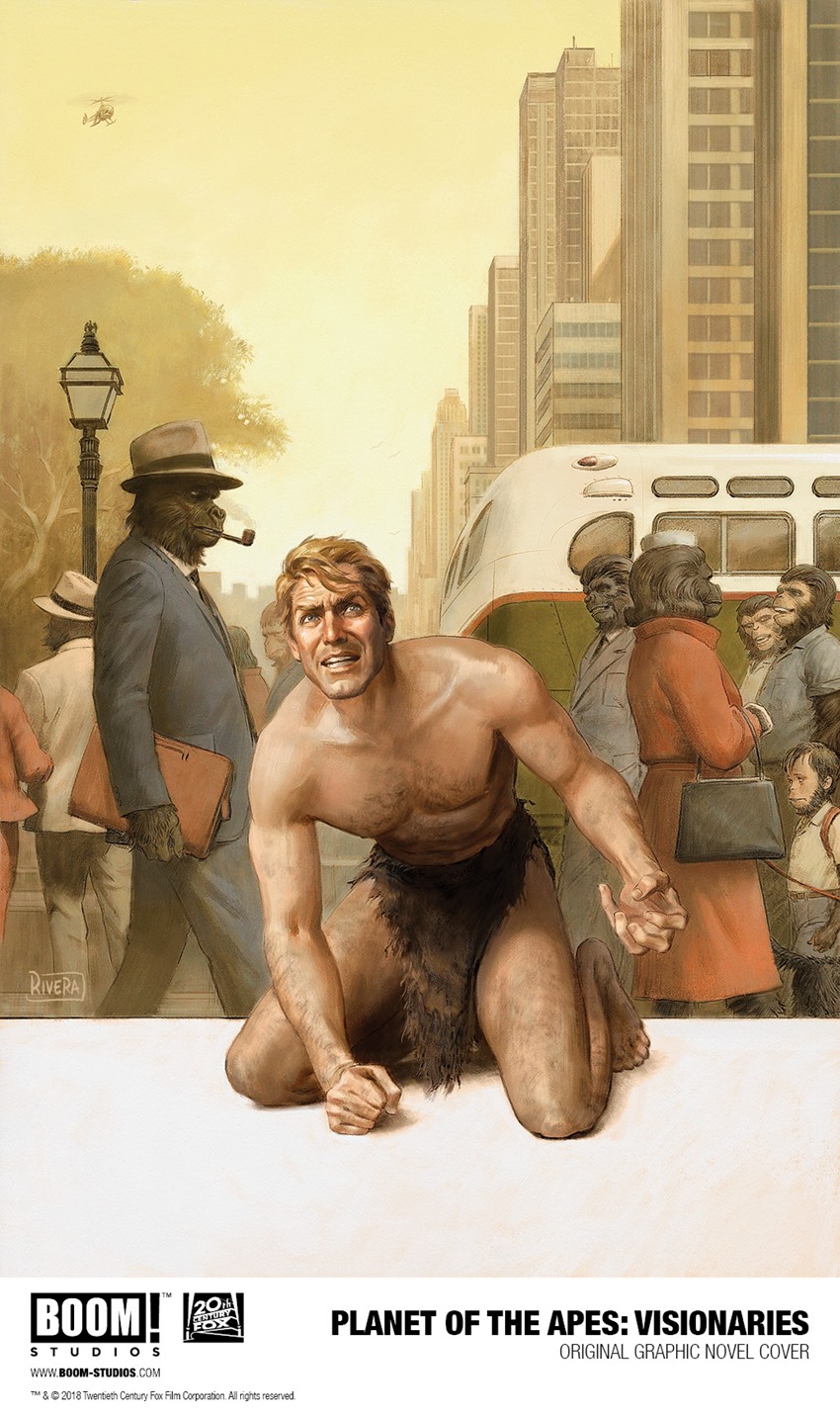 It's the world you know, yet it's also very different; very political, very Rod Serling. For me, this is all about him.
Here's the official description from Boom! Studios, about those damn dirty apes whose paws have a particularly foul odour:
This is the world you know from the acclaimed Planet of the Apes film series, but with key differences – Taylor is Thomas, and Ape City isn't a crude, primitive grouping of huts; instead,  it's a bustling and urbane metropolis filled with cars and skyscrapers and a vibrant Ape culture. In a world where Apes wear modern clothes, drive modern cars and rule the late night talk show scene, the arrival of one man will forever change how Apes – and Humans – view themselves.

Using the original 1966 makeup test and concept art as a jumping off point, discover an all new, yet classic "look" to the classic franchise in PLANET OF THE APES: VISIONARIES which also features a stunning cover by Eisner award-winning superstar Paolo Rivera (Daredevil).
Visualising Serling's mad adaptation and Gould's script will be Avengers: Origins artist Chad Lewis. I'd say the graphic novel is in very fine hands, when it releases this August.
Last Updated: February 2, 2018