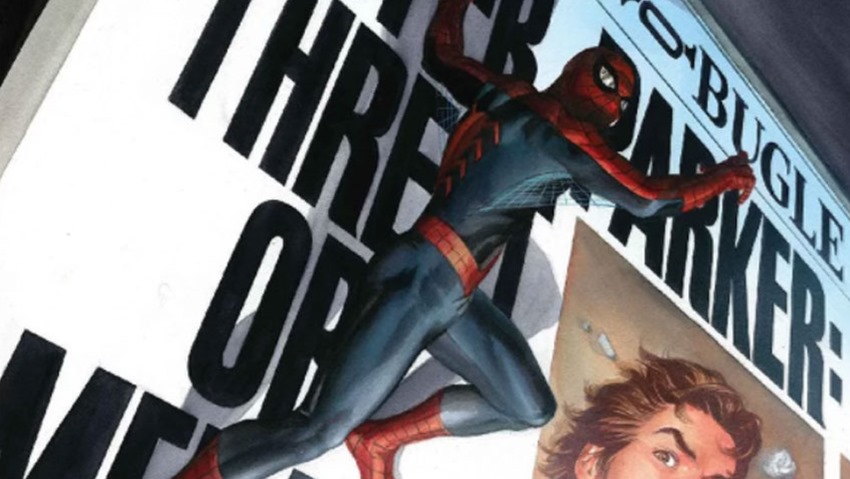 Quick, what's Peter Parker's job? Did you say Daily Bugle photographer? ENNNHHHEEEE! WRONG ANSWER! Because the Peter Parker of today isn't the Daily Bugle's whipping boy who makes a quick buck being short-changed by J Jonah Jameson at the iconic newspaper. He's currently a CEO, the man in charge of Parker Industries who fights crime on a global scale with fancy new technology that he develops to help make the world a better place.
So sort of like Batman then, but with fewer broken bones and more smiles under the mask. Parker currently has it all thanks to recent events in his wibbly wobbly world that saw him inherit a massive company and become its public face. He's also about to lose it all, as Spider-Man is going back to his roots at the Daily Bugle. "This is a Peter Parker who's had it all, lost it all, and now has to find his place in the world again," writer Dan Slott said to Entertainment Weekly about the upcoming "Fall of Parker" storyline.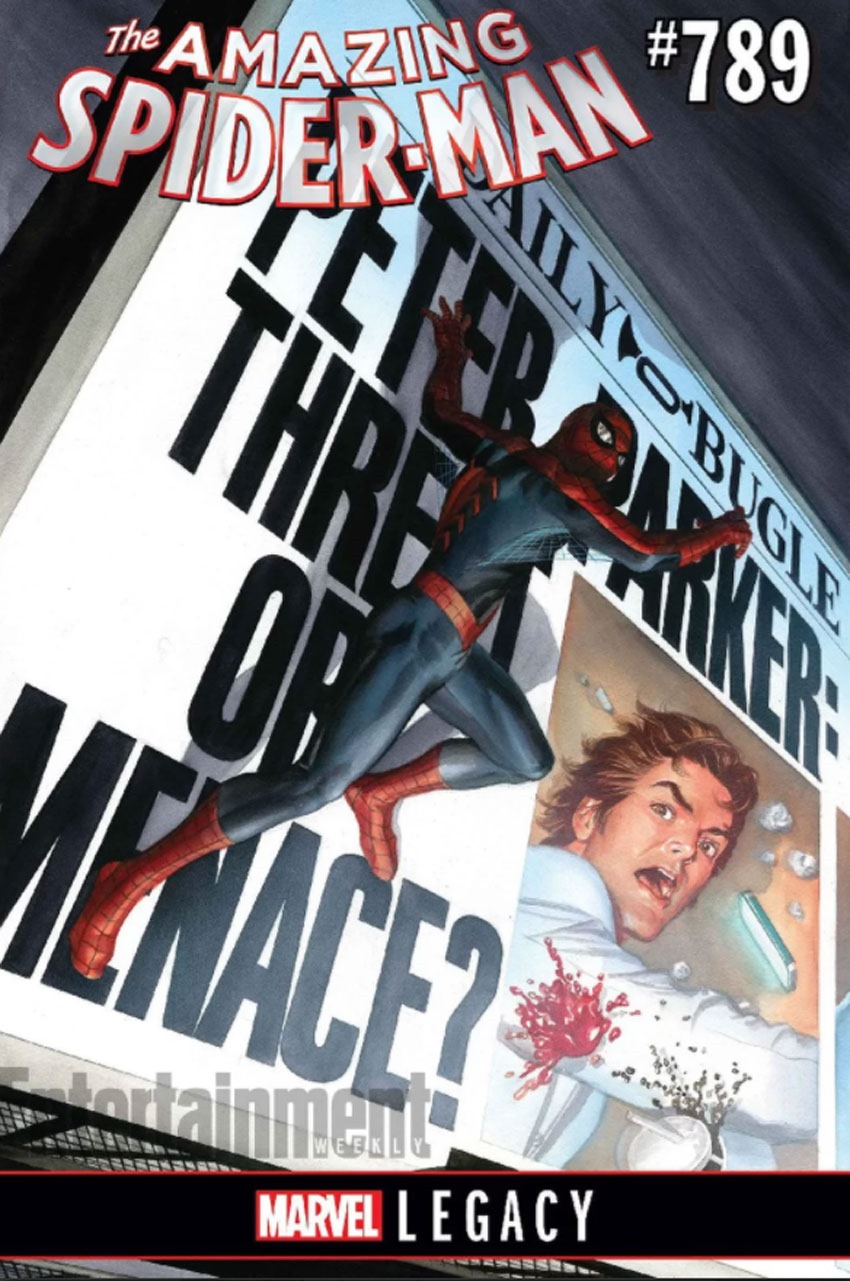 It's a return to the scrappy underdog status that's the Peter Parker we all know and love. We're going to see a return to form, with old friends coming back onto the stage, some in all-new ways. It's all been leading to this – from 'Big Time,' to Superior, through Spider-Verse, and the Parker Industries era. It's been a crazy ride, but now that we're here, we're going to get a Peter/Spider-Man that's closer to a core Spidey than we've had in years.

Everything counts. Payoffs for longtime readers are coming, but the Marvel Legacy of it all will also make this a great jump on point for new readers – or people who've just discovered Spider-Man in Homecoming.
It was inevitable that this was going to happen eventually. I loved Peter's role as the Steve Jobs of his universe, minus the disgusting personal hygiene and rampant abuse of employees. Seeing Peter back at the Bugle, will most likely be a humbling experience. What role will Peter have at the newspaper where he earned a living as a kid? Don't expect Slott to reveal those details just yet.  "In Amazing Spider-Man we're going to see The Daily Bugle and the Bugle cast come back in a big way," Slott said.
And, no, it is not about Peter becoming a photographer again. It's a new twist. It's something we haven't seen in Amazing Spider-Man yet. After 55 years, that's a pretty cool trick, right? And it's a development I've been dying to get to for a long time!
Probably editor in chief then. Which will be amazing when Peter yells at himself that he needs more photos of Spider-Man. Amazing Spider-Man #789 kicks off the journey towards the landmark 800th issue, as Marvel Legacy begins restoring most of the status quo to that universe.
Last Updated: July 17, 2017