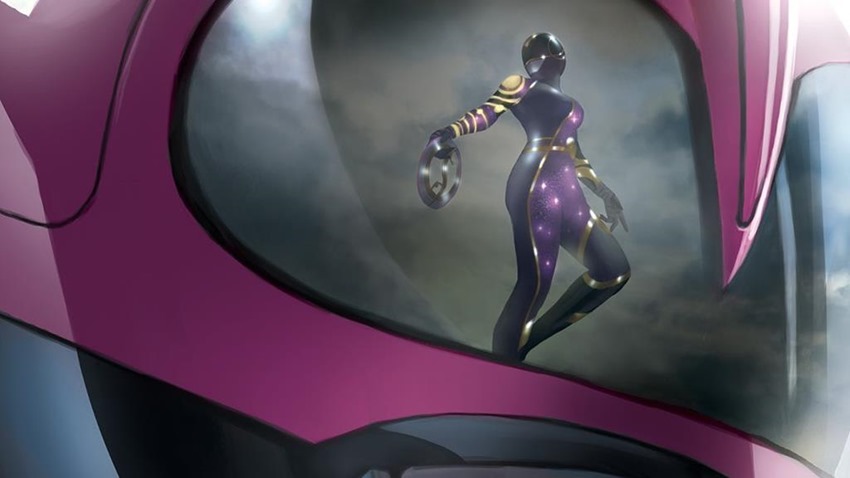 A battle waged across all of time and space, multiple Rangers pulled from their eras and ready to make the ultimate sacrifice to stop the ultimate foe…Sweet Zordon, Power Rangers: Shattered Grid was one hell of an event! With the saga having wrapped up this week, Boom! Studios' celebration of all things Power Rangers was just what the franchise needed.
I won't spoil the end here, but I'll tell you one thing: Shattered Gird signalled the start of some massive changes for the Morphin grid. So what happens next? The rise of an all new team of Rangers, in Power Rangers: Beyond the Grid. It's the very best Rangers from series history, forced to work together for the greater good and cross swords with a new danger on the horizon.
"Power Rangers: Beyond The Grid is about bringing lots of 'new' to the franchise – a new team, new enemies, and a new creative team – while also honouring the rich 25 year history of the brand," Senior Editor at BOOM! Studios Dafna Pleban said in a press release.
Working with our partners at Hasbro, we're excited to peel back new layers of the Power Rangers mythology and dig deeper into some of the most iconic characters as they come together like never before.
Here's a sneak peek at what's to come:
After the stunning conclusion to the hit comic book event Power Rangers: Shattered Grid, an all-new, all-star team of Power Rangers is drawn together from across time and space to combat a never-before-seen evil. As they fight to prove to themselves and each other that they have what it takes to survive in a dangerous new environment, these iconic Power Rangers must defeat the onslaught of an unfamiliar, terrifying new villain.

This new team of Rangers includes The Ranger Slayer, an alternate universe version of Kimberly Hart, the original Mighty Morphin Pink Ranger who recently debuted in the pages of Saban's Go Go Power Rangers; Cameron Watanabe, the Green Ranger from Power Rangers Ninja Storm; Tanya Sloan, the Yellow Ranger from Power Rangers Zeo & Power Rangers Turbo; Andros, the Red Ranger from Power Rangers in Space; Mike Corbett, Magna Defender from Power Rangers Lost Galaxy; and the mysterious Dark Ranger, who is revealed to be Heckyl, from Power Rangers Dino Charge.
Power Rangers: Beyond the Grid features a new team handling the creative reins, in the form of Animosity writer Marguerite Bennett and Doctor Who: The Tenth Doctor artist Simone di Meo. Once again, it's morphin time when the next grand chapter in the Power Rangers saga launches.
Last Updated: August 30, 2018