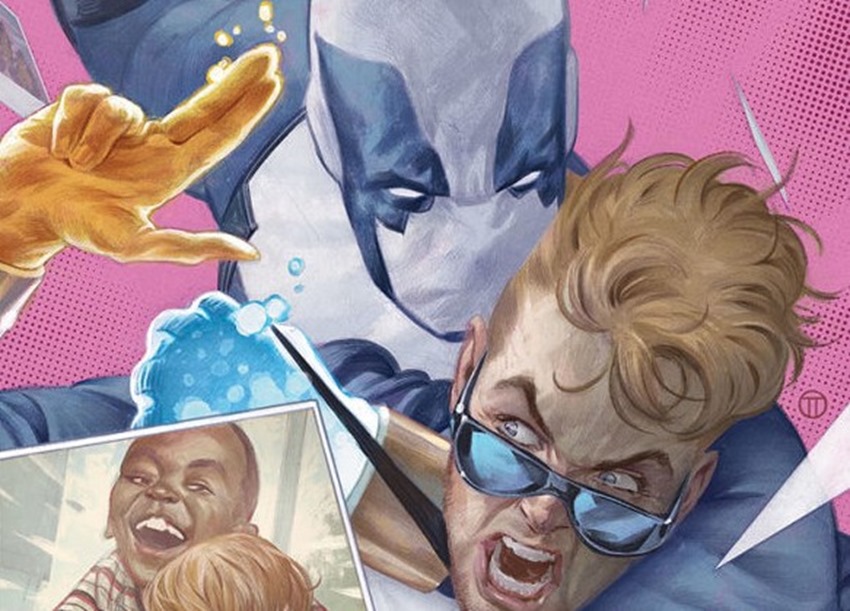 You can pick your friends, you can pick your nose but you can't pick your family. For better or for worse, our families define us and shape us. They can be role models, heroes or guiding lights in turbulent times. Quantum and Woody, are none of those as Valiant's oddball pairing of heroes who need and loathe each other, has shown over and over again.
The current incarnation of the iconic heroes may just be the best one yet. Retooling the duo as brothers who can't stand each other but need to stay close thanks to the nature of their powers, Quantum and Woody isn't just familial drama turned up to 11. It's actually pretty damn funny, charming and beautifully designed thanks to the script of Daniel Kibblesmith and Kano's magnificent art. Seriously, take a look below at the art for the upcoming first two issues, which just runs wild with brilliant visual storytelling and some snappy dialogue:
If you're late to the Quantum and Woody party, here's what you need to know via Valiant:
Quantum has kept the truth about Woody's biological father a secret, and now that Woody has found out about his brother's betrayal, their once-promising superhero career has ground to a standstill. So now it's time for one last shot at teaming up as our heroes head "down under" – ahem, to Australia – in search of Woody's one true DNA match. Like father, like son? Let's hope not.

On January 31st, you'll believe two men and a goat can fly coach when the new adventures of Valiant's very own hard-travelin' superhero duo continue with a slightly less collectible second issue in QUANTUM AND WOODY! (2017) #2 – featuring covers by Julian Totino Tedesco (Hawkeye), Geoff Shaw (God Country), and Mike Allred (Silver Surfer)!

But first: On December 20th, don't miss out when QUANTUM AND WOODY! (2017) #1 comes careening into shops everywhere with a must-read first issue debut from red-hot writer Daniel Kibblesmith and dazzling artist extraordinaire Kano!

Sometimes…you embrace your destiny. And sometimes…you and your trouble-making adopted brother find yourselves trapped in a scientific lab explosion that grants you $@&%ing awesome super-powers. As a result of their accident, Eric and Woody Henderson – aka Quantum and Woody – must "klang" their wristbands together every 24 hours or both dissipate into nothingness.

Which makes superhero-ing pretty awkward when you're not on speaking terms at the moment. See, Eric has been keeping a pretty big secret: He knows who Woody's birth father really is…and where he's been hiding all these years.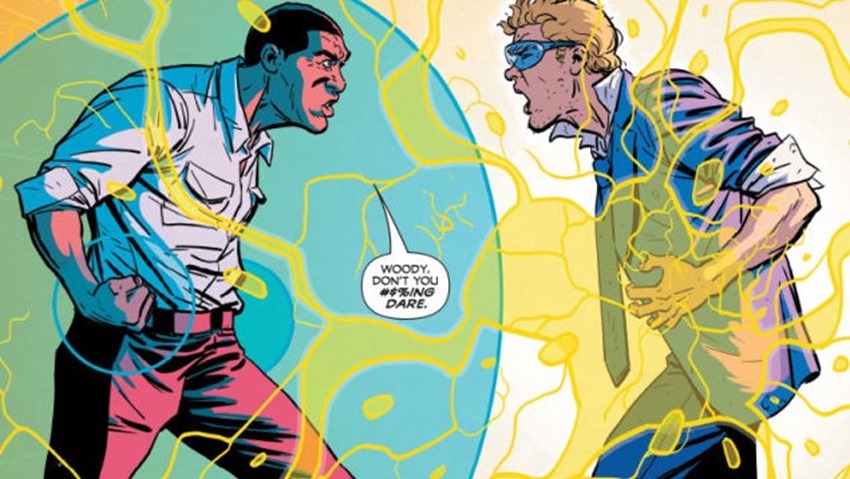 You can grab the first issue on December 20, while issue deux drops in January. If you're lucky, you might even be able to snag the most 90s version of that comic book possible when it hits stands and blinds you with its foil cover.
Last Updated: December 10, 2017