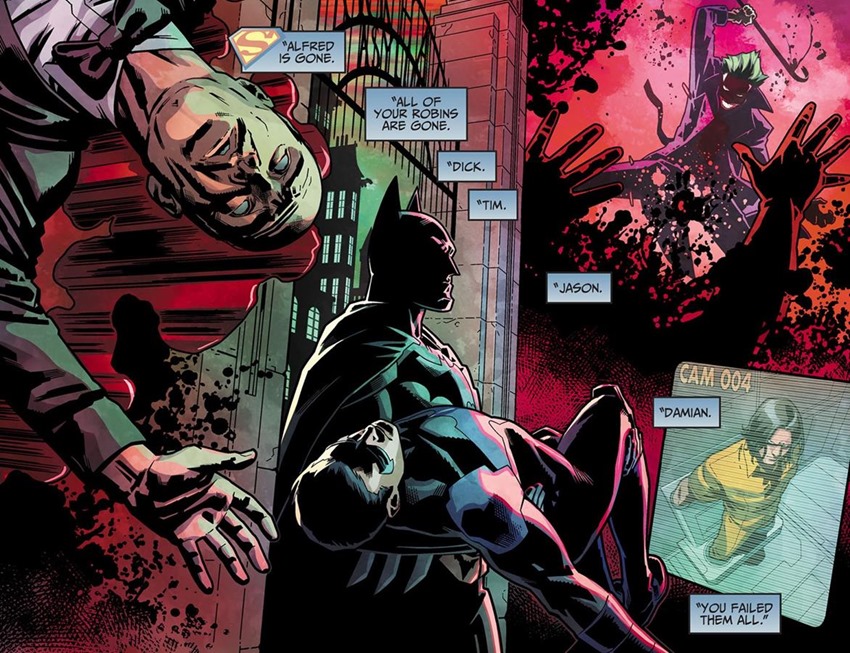 Injustice: Gods Among Us was a fine example of how fighting games could actually carry a story between fisticuffs. Epic and on a scale of good vs evil that had been unexplored in the genre so far, it's that very story of an increasingly desperate Batman activating the mother of all gambles to take the fight back to a corrupted Superman that made NetherRealm's return to the DC Universe so special.
Thing is, it was the foundation for that game that told a much better story. A couple of years ago, the idea of digital-exclusive comics seemed like the kind of initiative where mediocre storytellers and art teams would flourish. The prequel series for Injustice: Gods Among Us, wasn't just the exception to that rule but also got the ball rolling on DC upping their game in that space.
What writer Tom Taylor (and later Brian Buccellato for the second half year three and the rest of the series) accomplished with artists such as Jheremy Raapack, Mike S. Miller, Bruno Redondo, Tom Derenick and more, was simply astonishing. Epic and intimate, the Injustice prequel comic book series stands as one of DC's very best efforts prior to the tonal shift of the Rebirth event.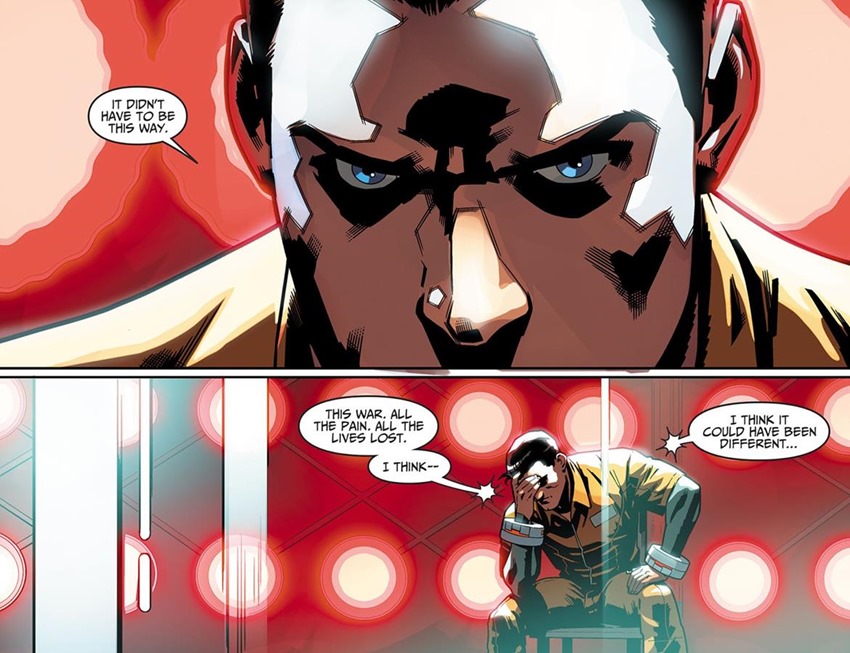 Taylor is back this year with a new sequel series, which kicked off its first issue this week. Right from the opening, Taylor is back to doing what he does best: Writing the best worst version of Superman around. A role that Batman might soon be sharing. The parallels between the Man of Steel and the Dark knight have always been evident, but Batman finds himself in a position similar to Superman when he imposed his regime on the world.
Was Superman right in his idea to save the world at all costs, even if his methods were massively questionable? That's a good debate and worth having. "In the original Injustice, certainly in the early days, I think both friends thought there was a possibility they could save the other," Taylor said to IGN of the role reversal.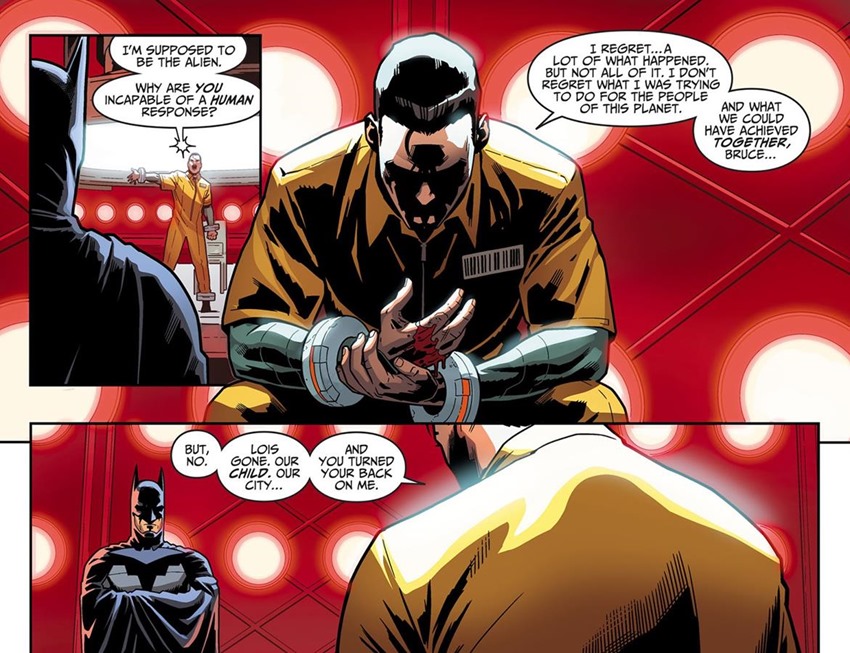 Superman lived in hope that Batman would join his side and, in his mind, help him to make the world a better place. Batman hoped his great friend would see the error of his ways and, you know, stop being a murdering tyrant. We're past that now. There's nothing fine about The World's Finest. Both men have suffered and lost a lot. And both blame the other for a lot of what has happened.
Side-note: Injustice ended its first year with one hell of a zinger directed at the man of steel himself, via Alfred Pennyworth.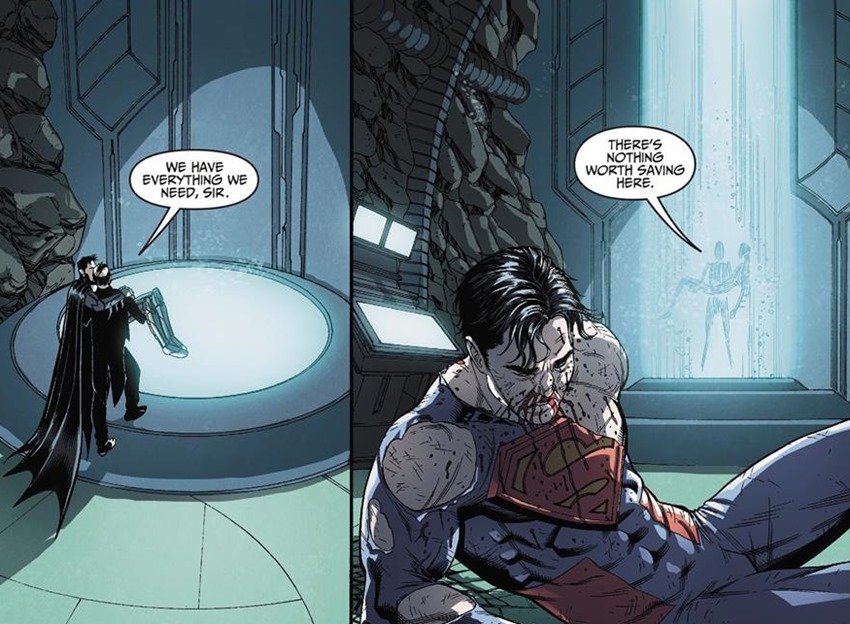 I love that in Injustice 2, Superman can inflict a massive burn in return without the use of his heat vision. Artist Bruno Redondo is a master at this scenes, easily cranking out art for moments that require charm, somber tones or just pure bombasticity.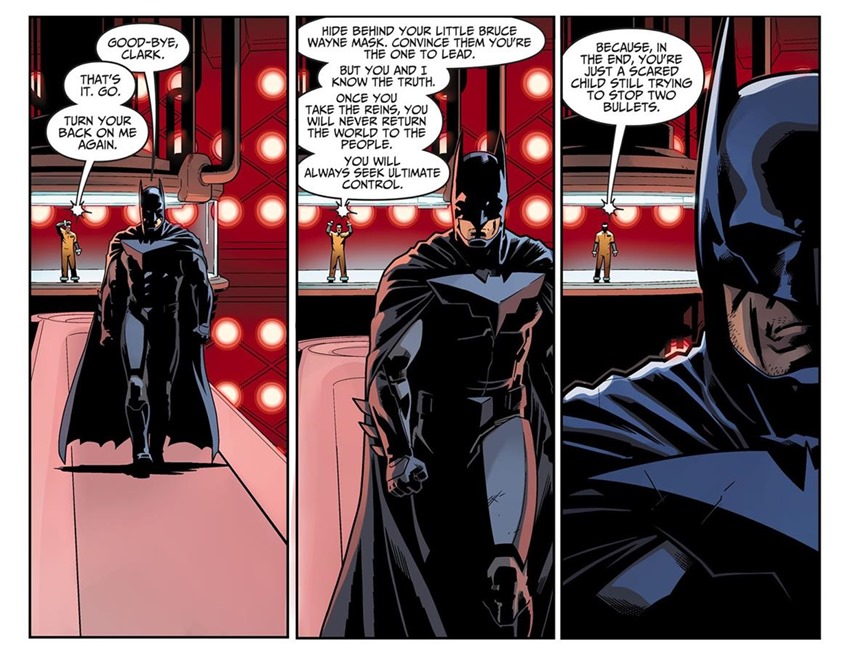 His identity no longer a secret, Batman finds himself stuck with the task of rebuilding the world and restoring the status quo. That's a lot of power, and as the old adage goes, absolute power corrupts absolutely. Batman is at least aware of this, and he's drafting in plenty of help to give him a hand in the reclamation process. Help that includes fan favourite Harley Quinn, a character who Taylor brings the best out of with every page that she happens to be on.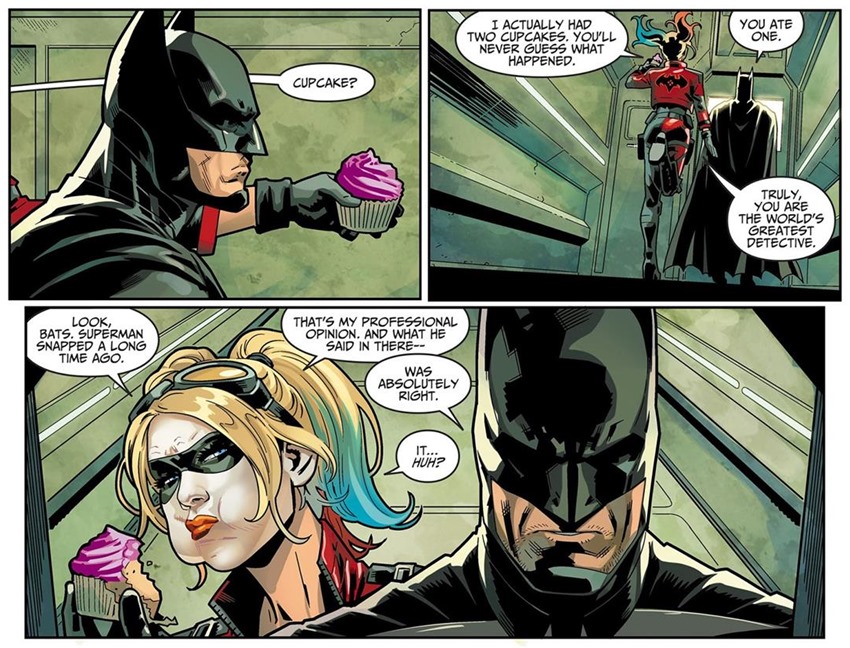 Harley Quinn still feels like the heart and soul of Injustice, a role that gives readers a unique look into a very crazy world. After all, who wants to be sane when Amanda Waller comes knocking on the door of the secret base that you inherited/stole from another superhero? "With all the problems in the Injustice universe, we wanted a bigger Suicide Squad than we've seen before to deal with it all," Taylor explained.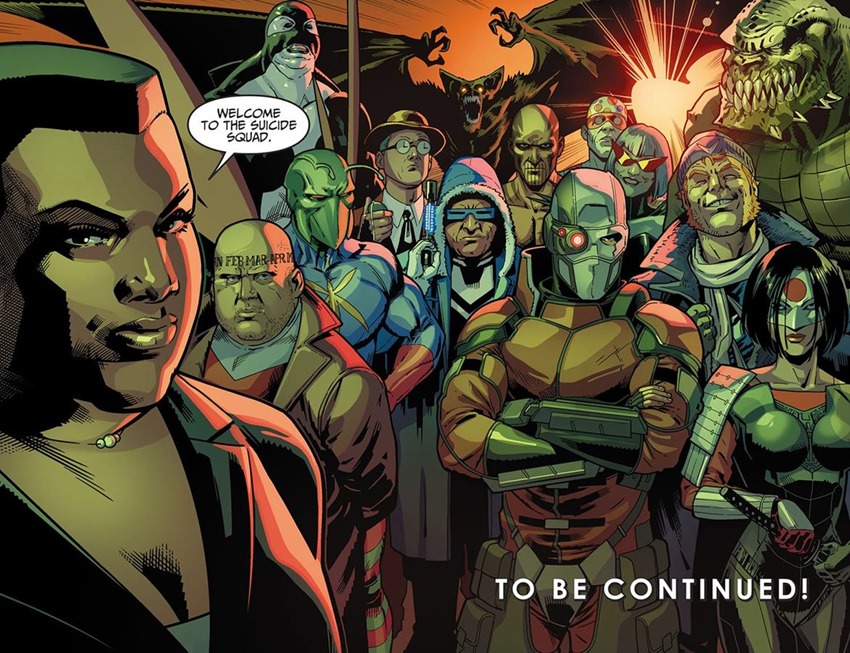 But this IS Injustice, so I'm not guaranteeing the lineup stays the same. Some of the Suicide Squad members might not be around a long time. There is something coming for the Suicide Squad that changes everything. As I've said many times while writing this book, don't get too attached to any characters.
Hey, they're not called the Suicide Squad for hugs and tickles you know. Whatever Taylor has planned for the rest of the Injustice 2 comic book run, it's certainly going to up the stakes with fresh and surviving faces ahead of the actual game launch.
Last Updated: April 12, 2017