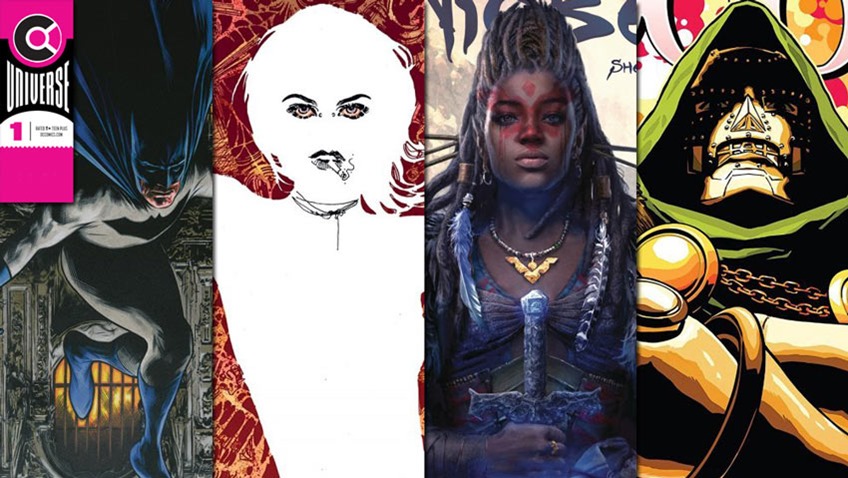 If there's one comic book series that I'm glad I got into when I had a chance to do so, it has to be Hellblazer. Here's the scene: Local magazine chain CNA is having the mother of all comic book sales, and I decide to spend all my pocket money on a box of Hellblazer comics. All the good stuff is there from the time period, from Garth Ennis making John Constantine more human with his legendary run, Peter Milligan dialling up the weirdness and Jamie Delano's benchmark-setting first run.
A mage who's a bit of a bastard, Hellblazer comics at their best are part mystery, part supernatural adventure and all con-job as Constantine uses his wits to outplay the greatest forces that Heaven and Hell can muster against mankind. That's a theme that's looking to be explored once again in the latest Hellblazer run by Simon Spurrier and Aaron Campbell. Here's the synopsis for the first part of their series:
John Constantine is back in London, back to his old tricks-and just in time, as things have become very dark indeed in his old stomping grounds.

A small-time gang lord has found himself dealing with a big-time outbreak of supernatural weirdness…and without any allies to call on and nothing left to call his own, John doesn't have much choice about taking a paycheck from one of London's worst, or accepting the help of one of the gang lord's would-be foot soldiers. But what should be an open-and-shut exorcism turns out to be nothing but…and the author of this madness may just be getting started on their terrible masterpiece!
And here's a sneak peek at the art!
The series kicks off this week. Bring your own box of Silk Cut to the party. Now, onto the best comic book covers of the week!
Batman #82 by Travis Charest

The Amazing Spider-Man #33 by Miguel Mercado

The Immortal Hulk #26 by Alex Ross

Daredevil #13 by Julian Totino Tedesco

Harley Quinn #67 by Frank Cho

New Mutants #1 by Rod Reis

Deathstroke #49 by Skan

X-Force #1 by Juan Jose Ryp

DIE #9 by Emma Rios and Miquel Muerto

Lois Lane #5 by Mike Perkins

Undiscovered Country #1 by Jock

Legion of Super-Heroes #1 by Ryan Sook

The Dreaming #15 by Yanick Paquette

Doctor Doom #2 by ACO

Death Or Glory #6 by Bengal

Coffin Bound #4 by Dani

Red Sonja #10 by Amanda Conner

Sonata #6 by Geirrod Van Dyke and Brian Haberlin

Strange Skies Over East Berlin #2 by Evan Cagle

No One Left to Fight #5 by Fico Ossio

Niobe: She is Death #1 by Hyoung Taek Nam


Last Updated: November 4, 2019