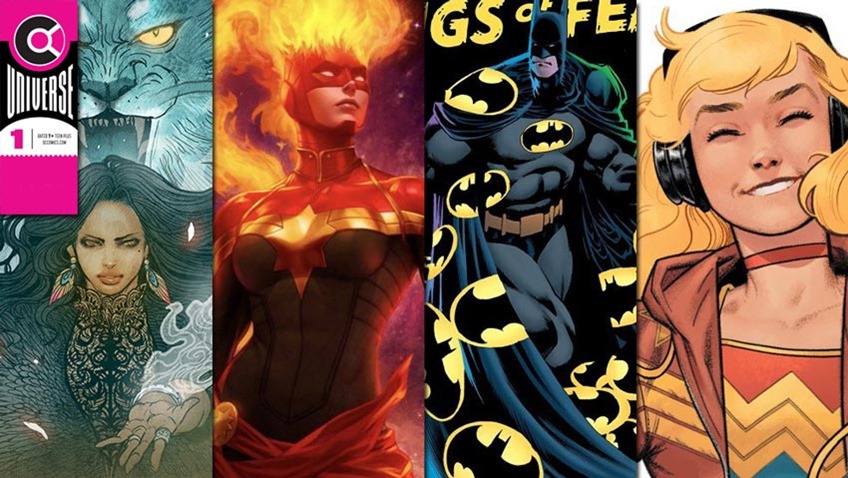 The other day, a friend of mine asked me to have a look at a box of old comic books that he had found in some forgotten corner of his garage. Comic books from his youth, stored and kept in relatively great condition. Surely, there must have been a few issues in that box of that were worth some decent cash on the open comic book market…right?
Not exactly. It's a tricky market when it comes to comic books, as value within that medium is trickier than Loki in a foul mood. There are so many factors which can influence the price of a single comic book, from condition to printing run and fan demand. Heck, my buddy was convinced that his Spawn #1 was worth some sum of money, until I revealed the two reasons why his particular comic book was worth about as much as a roll of grainy toilet paper:
A mint issue is worth about $20 in the US of A, and the comic he had happened to be a reprint from back in the day when Battle Axe press briefly rolled out various comic books from our southern printing presses. And yet, I still believe that there is some worth to a comic book. While you can't go wrong with getting your hands on certain signed books or rare and pricy number ones, the sentimental value of of your childhood will always be priceless and worth passing on.
Something to maybe consider, if you happen to have a box of comic books that are gathering dust. Especially if you own a rare first-run print of The Walking Dead which is in no way worth big bucks currently and you should totally give to ol' trustworthy D. With that bit of terrible lying done, let's move on to the best comic book covers of the week!
Avengers #12 by Phil Noto

Thor #9 by Michael del Mundo

Harley Quinn #57 by Julian Totino Tedesco

The Green Lantern #3 by Jae Lee

Deathstroke #39 by Dave Johnson

Black Science #39 by Matteo Scalera

The Unbeatable Squirrel Girl #40 by Erica Henderson

Die #2 by Jana Schirmer

Martian Manhunter #2 by Joshua Middleton

Batman: Kings of Fear #6 by Kelley Jones

Kick-Ass #11 by Declan Shalvey

Young Justice #1 by Evan Shaner

Man Without Fear #2 by Kyle Hotz

Blackbird #4 by Sana Takeda

Captain Marvel #1 by Stanley Lau

Murder Falcon #4 by Daniel Warren Johnson

William Gibson's Alien 3 #3 by Johnnie Christmas

James Bond: 007 #3 by Philip Tan

Go Go Power Rangers #16 by Dan Mora

Teenage Mutant Ninja Turtles: Shredder in Hell #1 by Mateus Santolouco

Last Updated: January 7, 2019