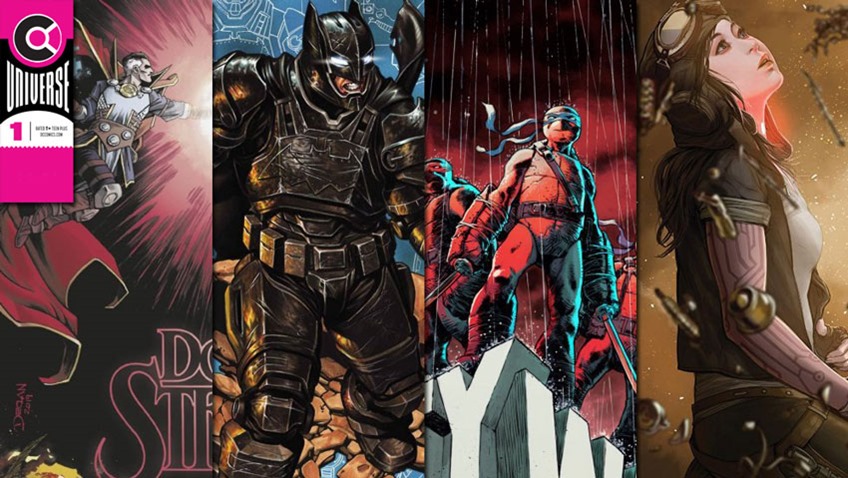 I've got a road trip coming up, and what better way to spend a few hours on four wheels than by reading some comic books? I've got plenty of material, that I've been dying to catch up on. There's Deadly Class, which sounds like a brutal tour of high school, Murder Falcon may just tickle my metal fancy and I've got a buttload of Batman to catch up on in Tom King's run, now that I've finished the Rebirth era's selection of Detective Comics.
But wait, there's more! Valiant and Aftershock have been pumping out some solid content that doesn't have much continuity attached to it, so here's to Animosity and a couple of new X-O Manowar volumes. I tells ya, this trip to Cape Town is going to be perfect for catching up on my comic book backlog. Now to figure out how to read and drive at the same time.
Onwards then, to the best comic book covers of the week!
Detective Comics #1002 by Mark Brooks

The Flash #69 by Mitch Gerads

The Amazing Spider-Man #20 by Mark Bagley

Heroes in Crisis #8 by Ryan Sook

Avengers #18 by Alex Ross

Venom #13 by Ryan Stegman

Fantastic Four #9 by Esad Ribic

Star Wars: Doctor Aphra #31 by Ashley Witter

Doctor Strange #13 by Declan Shalvey

Batman Beyond #31 by Ben Oliver

Mighty Morphin Power Rangers #38 by Xermanico

Black Panther #11 by Daniel Acuna

Teenage Mutant Ninja Turtles #93 by Dave Wachter

Redneck #19 by Lisandro Estherren

Star Wars: Vader – Dark Visions #3 by Yasmine Putri

The Books of Magic #7 by Kai Carpenter

Black Widow #4 by Clayton Crain

Thanos #1 by Jeff Dekal

Punk Mambo #1 by Daniel Brereton

Jughead: The Hunger Vs. Vampironica #1 by Francesco Francavilla

Last Updated: April 23, 2019