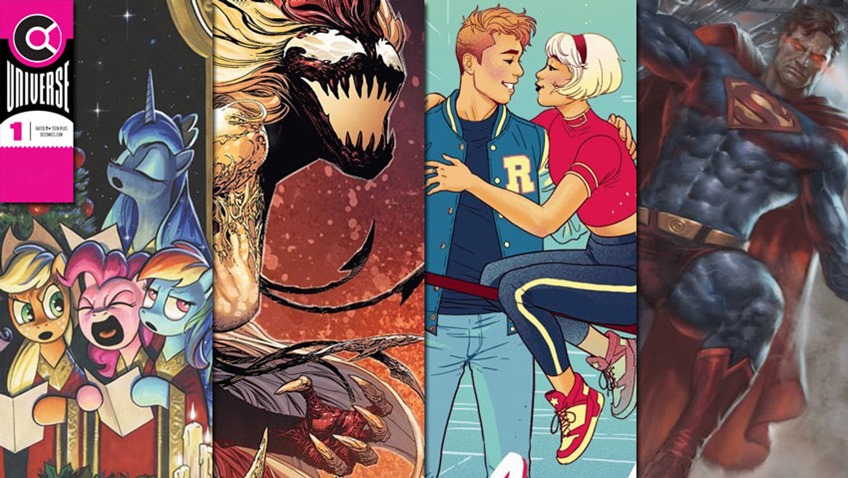 It's the dawn of a new era in Gotham City! After a couple of years writing the main book, Tom King is about to leave Batman and Gotham City in the hands of someone who knows a thing or two about caped crusaders. James Tynion IV is the man with a plan, and that plans happens to involve a lot of fixing in the wake of King's run that has culminated with the City of Bane. "He has just faced tremendous failure in the last year of story," Tynion explained in his weekly newsletter The Empire of the Tiny Onion.
He lost his City, and lost his way… But now that he's back, he has an almost manic intensity. He is going to fix things. He's going to make it so nobody like Bane can ever do this to the city again.
As for the general tone of Tynion's Batman run? It's going to be an action-horror comic book where the Batman uses every trick in his arsenal to instil fear into the hearts of criminals:
The villains of Gotham fear him, and he is going to take that fear and wield it like a weapon to get his city back under control. Batman doesn't just show up in broad daylight to scare his villains, he uses tricks and shadows, and voice modulation to make it seem like he can be anywhere and everywhere at once.

To the bad guys, Batman is like Michael Myers. He keeps getting up when it shouldn't be possible to get up anymore. How can you win against him? You'd have to be crazy to try.
Sounds like a blast! Until then, here's a look at the best comic book covers of the week. I'm trying something a little bit different this week, a slight tweak of the formula where I put all the covers into a gallery and credit the artists below. Let me know what you think!
Action Comics #1017 by Klaus Janson and John Romita
Red Hood: Outlaw #40 by Philip Tan
Batgirl #41 by Terry and Rachel Dodson
Batman Beyond #38 by Lee Weeks
Mighty Morphin Power Rangers #45 by Jamal Campbell
Martian Manhunter #10 by Joshua Middleton
Ghost-Spider #4 by Jorge Molina
Lumberjanes #68 by Sas Milledge
Freedom Fighters #11 by Freddie Barrows
The Last God #2 by Kai Carpenter
Lazarus: Risen #3 by Michael Lark
Invisible Kingdom #7 by Christian Ward
Angel #7 by Cole
Scream: Curse of Carnage #1 by Jim Cheung
Archie #709 by Paulina Ganucheau
Dark Red #8 by Meghan Hetrick
Lady Mechanika: Sangre #5 by Brian Ching and Joe Benitez
Tommy Gun Wizards #4 by Christian Ward
Resonant #5 by Alejandro Aragorn
I Make Boys Cry #1 by Jamie Tyndall
My Little Pony: Holiday Special 2019 #1 by Andy Price
Last Updated: November 25, 2019