The world may be burning, society is in chaos and technology threatens to strip us of our humanity, but it's comforting to know that in the end times, comic books are better than ever. This year wasn't just a fantastic year for the medium, it was the very best that fans had ever seen. Writing felt sharper than a hotly forged sword, the art on display could put the entire gallery of the Louvre to shame and the resulting combination was an explosion of quality.
In fact, finding the best of the best may just be close to impossible this year, but someone had to do it. And that someone, is busy readying himself for a torrent of abuse when the Saga fans demand to know why that book has missed out on top honours yet again. While I prepare my bunker, here's a look at the very best of 2018 when it came to comic books.
Best cover artist – Francesco Mattina
In an industry where the best advert for a comic book is its cover, Francisco Mattina stood above hundreds of weekly releases with an art style that was more than just gorgeous to gaze upon: It was distinctive, immediately eye-catching and beyond talented. From Spawn to Batman, Mattina's onslaught of covers in 2018 managed to make comic books look more exciting than ever before, with his particular pictures telling more than just a mere thousand words.
Best artists – Eleonora Carlini and Silvia Tidei (Backways)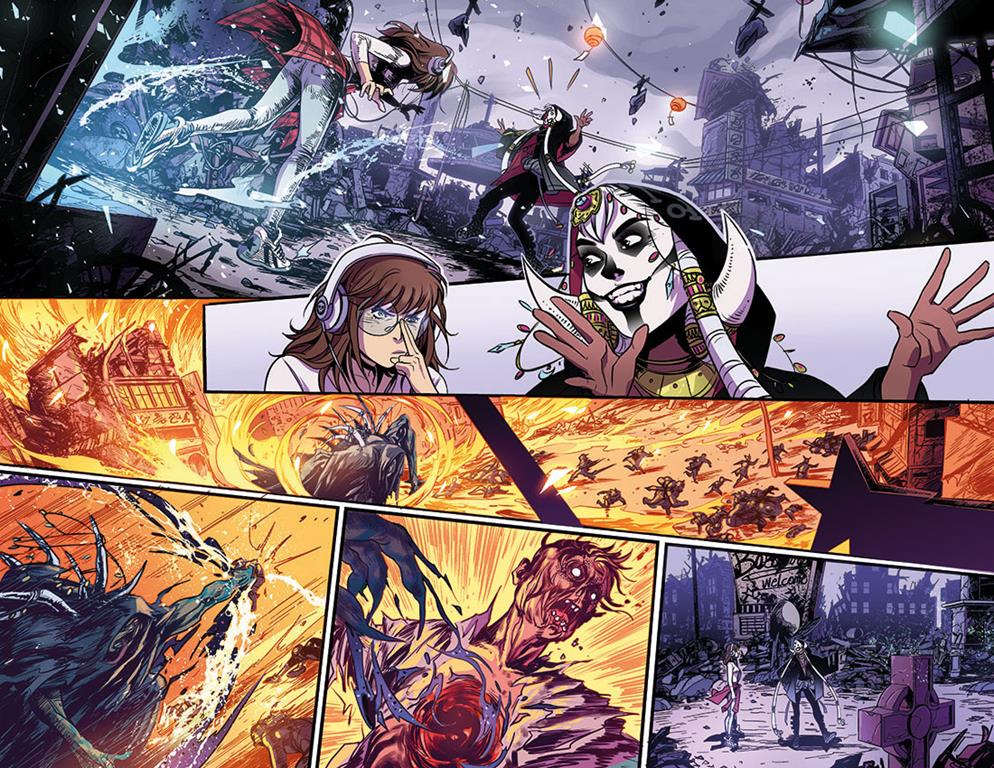 On the other hand, what about the actual content of these comic books? As a visual medium, comic book art needs to rise to a specific challenge. It needs to tell a story, guide your eyes and keep you invested in the worlds beyond each turn of the page. In an industry where the benchmark for what comic book art can and should be capable of, the team of Eleonora Carlini and Silvia Tideo rose to the occasion on Backways, an amazing monthly combo of suspense and the supernatural that has been consistently spectacular to look at.
There's a pop to every panel, a perfect splash of colour in any scene and an elegance to every illustrated line in Backways that makes the short and sweet first volume feel like a work of art. More than just a fun adventure into a hidden world, it's the storytelling and emotion that Carlini and Tidei bring to each issue, that makes for a complete and visually stunning package.
Best writer – Tom Taylor
In a year where the benchmark for comic book writing was raised yet again, finding any one single writer from a pile of incredible talent felt like a Herculean task. Brian Michael Bendis flexed a creative refresh on Superman, Al Ewing proved himself to be a flexible force of nature and Tom King 's psychological breakdown of the DC Universe continued to make for fascinating reading.
Out of so many writers however, Tom Taylor proved to be the most memorable. Between stints at DC and Marvel, Taylor's writing and eye for stories that give fans plenty of reason to be emotionally invested over the long run, all have one theme that defines them: The humanity of the characters he writes. Whether it's Jean Grey reforming the X-Men or Batman trying to save the world yet again in the Injustice universe, Taylor's writing helps create not only believable heroes, but relatable ones as well as his heroes defy the norm and challenge people to rise to the occasion.
It's that subtle message, that belief in a better tomorrow, that makes for some inspiring writing and stories which are supported by some of the sharpest dialogue around.
Best publisher – Image Comics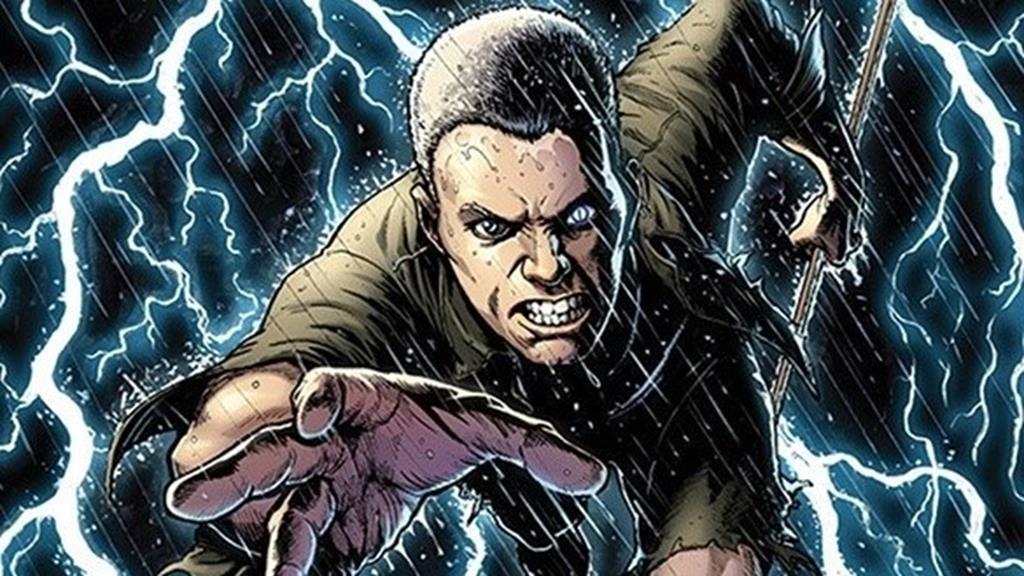 This may just be the hardest award to dole out this year. While industry giants such as DC and Marvel were reliably predictable, everyone else took a chance to create something different and created some of the best comic books of the decade. You had Aftershock Comics and their blisteringly hot titles that gave some of the biggest names around a chance to craft the stories that they wanted to tell, Dark Horse still knows how to crank out licensed properties and Valiant Entertainment is setting the bar for what superhero comics should be.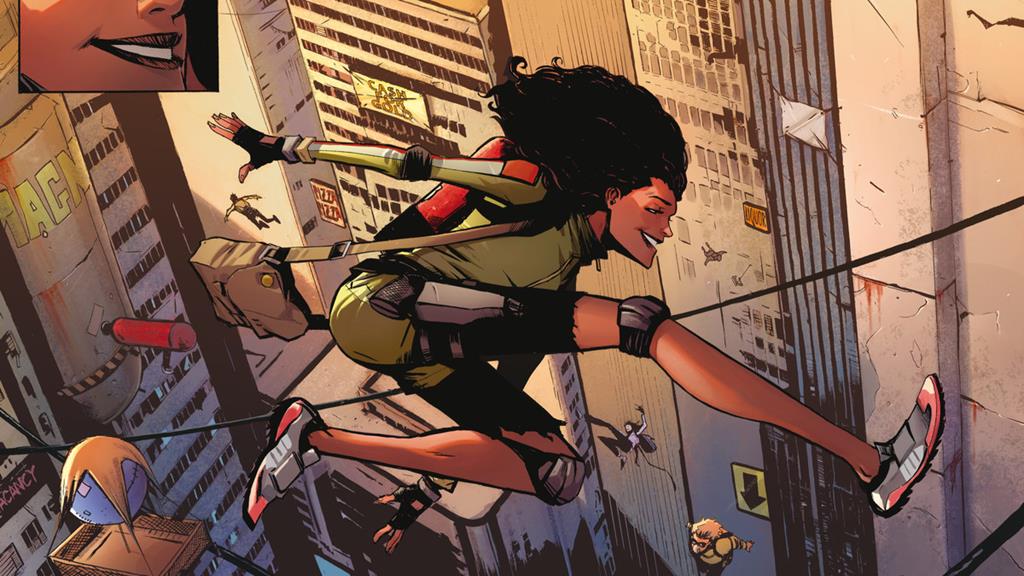 Then you've got IDW Publishing and their bold finale for the Transformers universe, new kid on the block TKO Comics providing more novel ideas for how comic books should be consumed and Dynamite Publishing is still absolute fun on a bun. And then you have Image Comics, a publisher who manages to prove that you can have quality and quantity.
With a weekly release schedule of comics that ranged from every topic possible, Image didn't just manage to cater to every taste under the sun, it managed to haul in readers and convince them to try new genres as well. You could list every Image Comics published book on a dartboard, fling a dart and whatever said projectile would pierce, would be a comic that was well worth a read.
Best apocalypse – Animosity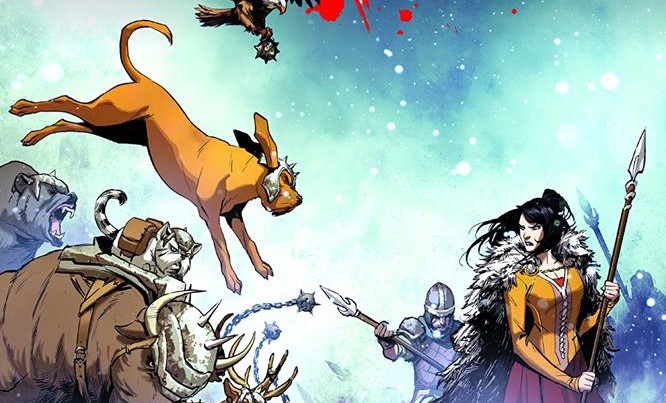 It's the end of human society, and the apocalypse came not from above or below, but rather right next to us as the animal kingdom seemed to develop a sudden case of sentience with attitude and started to upset the natural pecking order of life. As far as the end times go, Animosity might just be one of the more bizarre scenarios: Animals that aren't just self aware, but can speak our language and happen to have very human personalities attached to their newfound independence.
The end result? An uneasy alliance between the kingdoms of man and animal, that sees all manner of chaos break out between warring factions as more innocent lives are caught in a crossfire that has reduced every living organism on the planet into savage creatures looking to cement their dominance over one another.
Equally scary, charming and heartbreaking, Animosity will make you think twice about man's place in the current food chain.
Best action series – Ninja-K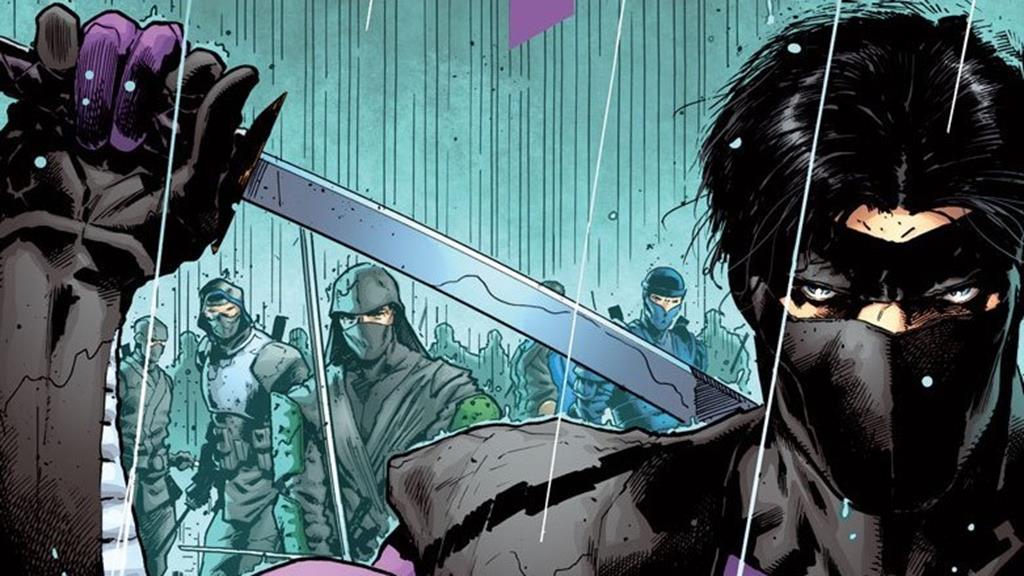 Surgical, precise and always on target. Valiant Entertainment's Ninja-K series is a masterpiece of action, thanks to writer Christos Gaige and a team of artists that included Roberto De La Torre, Larry Stroman, Juan Jose Ryp and Tomas Giorello. 2018 has been a year where the very idea of Ninjak was deconsructed, giving birth to Ninja-K and running wild with high stakes action that had to be seen to be believed.
Burning down the past and rising up from the ashes to reclaim the future, Ninja-K is a balls to the wall action showcase that is one of the coolest comics of 2018.
Best horror series – The Immortal Hulk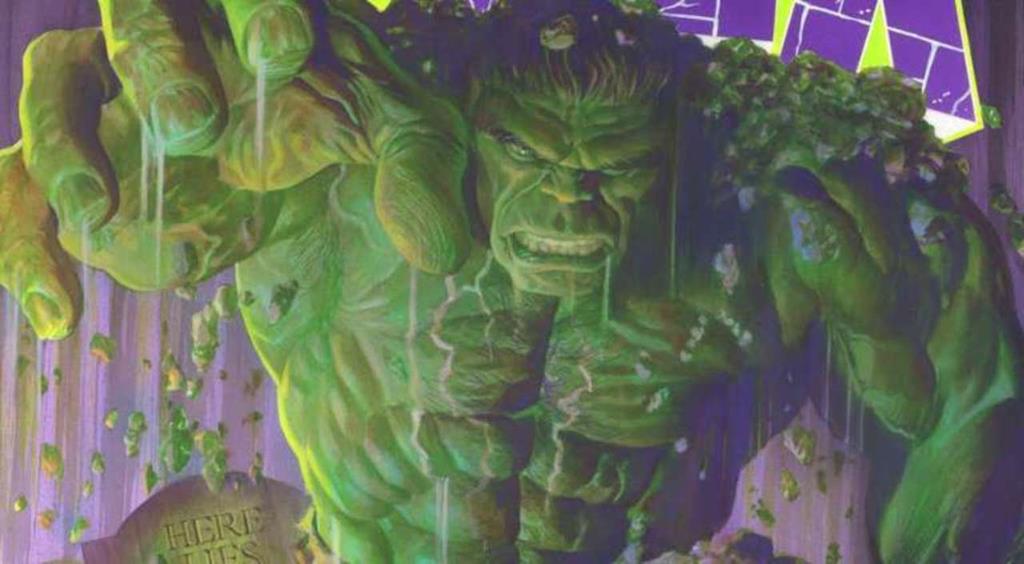 The very idea of the Hulk has always been a horror story. A force of nature, unstoppable and mindless in whichever direction it was pointed at. What if the latest incarnation of the Hulk was more than just a savage brute however. What if the Hulk was once again capable of cunning, but coupled that intelligence with a desire to find and punish the worst of humanity?
You'd get Al Ewing and Joe Bennett's amazing reboot of the monster, which turns the Hulk into a terrifying new adversary for anyone who crosses his path. The day may belong to Bruce Banner, but come the night? A true monster emerges, one that is cruel in its actions and virtually unstoppable. Plus Ewing and Bennett, if you're reading this: Thank you for making me lose my lunch after that scene with the Hulk escaping his test tube prison, you maniacs.
Best hero – Superman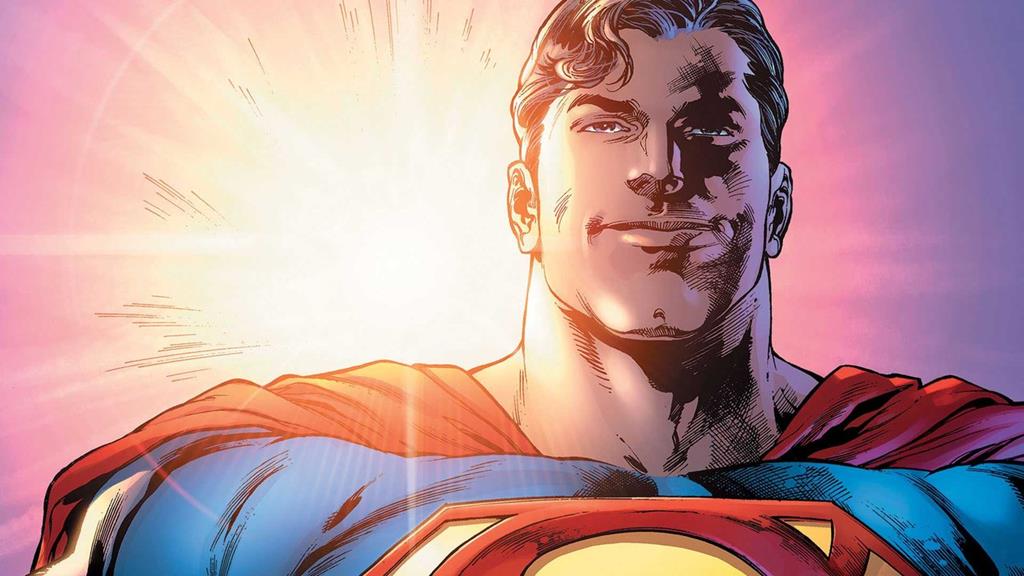 Forget about Hollywood. Forget this idea that Superman has to be a complex and emotionally stunted individual looking for his place in the world, because the real Man of Steel doesn't need to be a benchmark for alienation. With Brian Michael Bendis hopping ship from Marvel to DC, Superman's 2018 may have started out slow but it ramped up to glorious new heights as Bendis worked to remind us all of who Superman truly is: A reminder that we can all be better.
A man whose greatest power is his own humanity, Superman's return to basics recaptured the spirit of the icon: A humble crusader and a beacon of hope in a world that is desperately in need of heroes today, more than ever.
Most f**ing metal comic book – Venom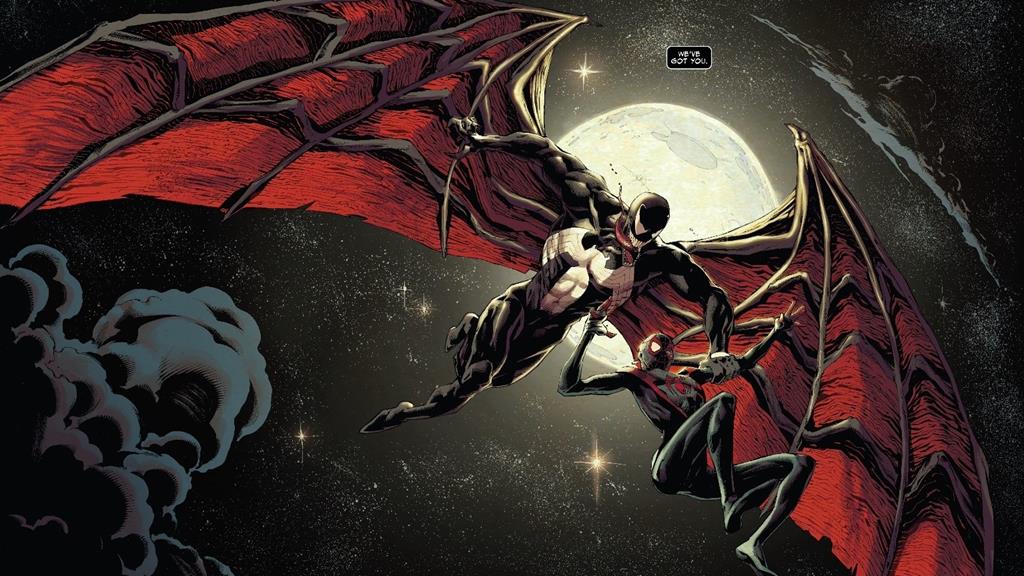 Tom Hardy's brilliant slapstick may have stolen all the headlines this year, but over at the Marvel publishing press? Venom was proving itself to be an absolutely mad and metal masterclass of epic writing and spellbinding art. Writer Donny Cates' created a horror story with Venom, one that took the signature hero from the streets of New York to the far reaches of space as he found himself embroiled in billions of years of cosmic history and dark gods from beneath the universe.
Adding to that delicious brew of dark fantasy and gritty character development was the art team of Ryan Stegman, Frank Martin, and JP Mayer, a collection of tasty licks that were devilish in their construction, creating an atmosphere of brutal action and nightmarish phantasmagoria. Which basically can all be summed up in one line: Venom is f***ing metal.
Best villain – Darkseid (Mister Miracle)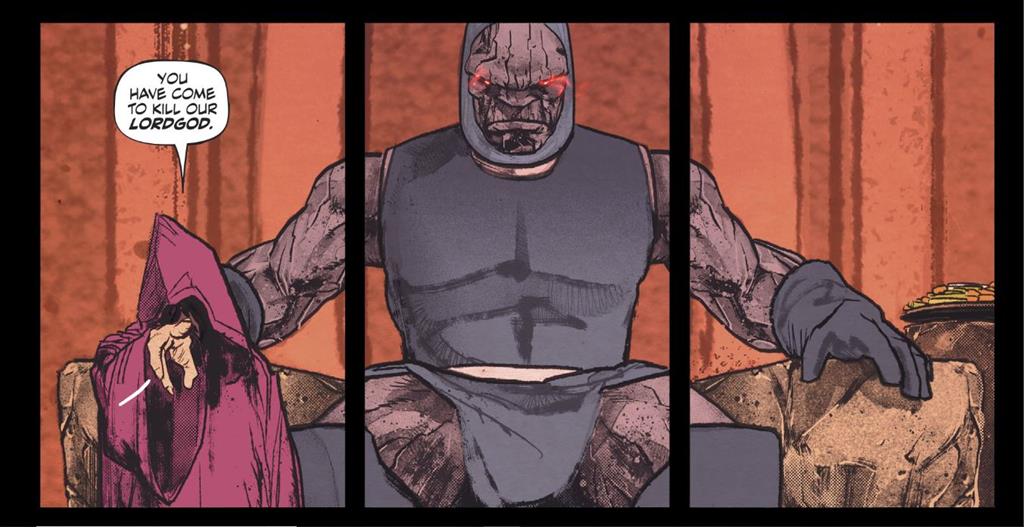 The best villain doesn't need to be a cackling maniac who spends as much time twirling his moustache as he does revealing his plans with intensive monologues. Something as simple as an idea can be far more effective than a more overt showdown between good and evil. A presence, that continues to haunt a hero and has ramifications that can be felt for years to come. In 2018, Tom King and Mitch Gerards did just that with two simple words:
Darkseid is.
Their Mister Miracle series may have been an extensive deconstruction of the super escape artist Jesus Christ of Jack Kirby's Fourth World, but while Scott Free was battling with demons both inner and outer, Darkseid was weaving his presence throughout each panel. A being who is the ultimate force in entropy and death, Darkseid was restored to his rightful place as not only the biggest threat in the DC Universe, but possibly the new benchmark for unrelenting evil in all of comic books. Hail Darkseid.
Best moment – Judge Dredd: The Small House
MASSIVE SPOILER WARNING!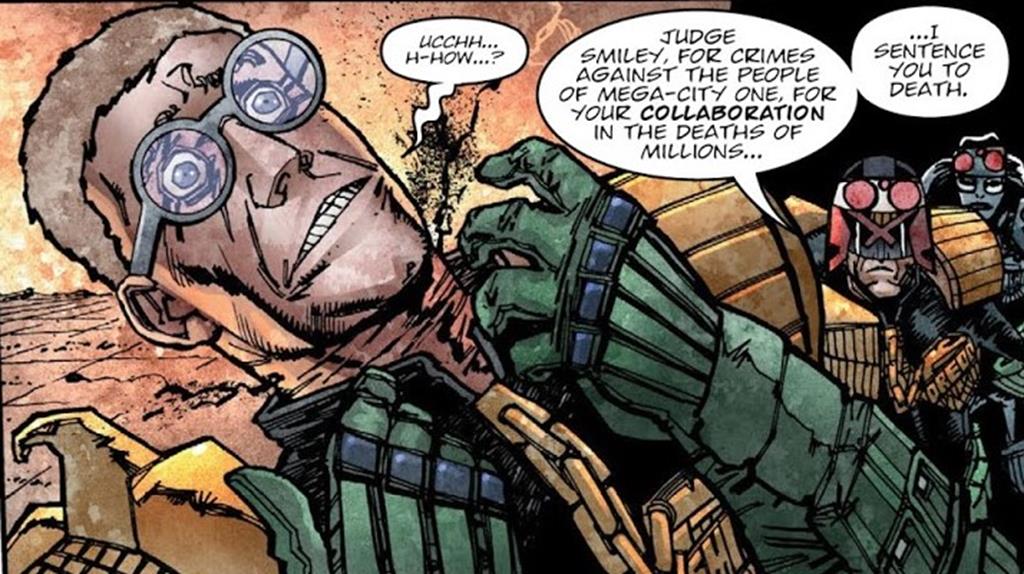 If there'' is any one single event that has defined a comic book character for the better part of several decades, you'd be hard pressed to find a better example than Judge Dredd and the Apocalypse War. A conflict between Mega City One and an invading force of Sov Judges from East Meg One, this was the battle to end all battles. Hundreds of millions of citizens died in the Apocalypse War, but Dredd himself earned the highest and most gruesome kill count when he sentenced more than 500 million East Meg One civilians to death in a nuclear blitzkrieg.
Scores of people dead, a war won with the highest cost possible and ramifications that were felt for years to come as survivors looked for a way to get their revenge. Those remnants of East Meg One would eventually score a devastating victory in 2011 and 2012's Day of Chaos, that saw over 87% of Mega City One's population killed in a devastating viral attack. 350 million lives lost, as the circle of violence continued to turn.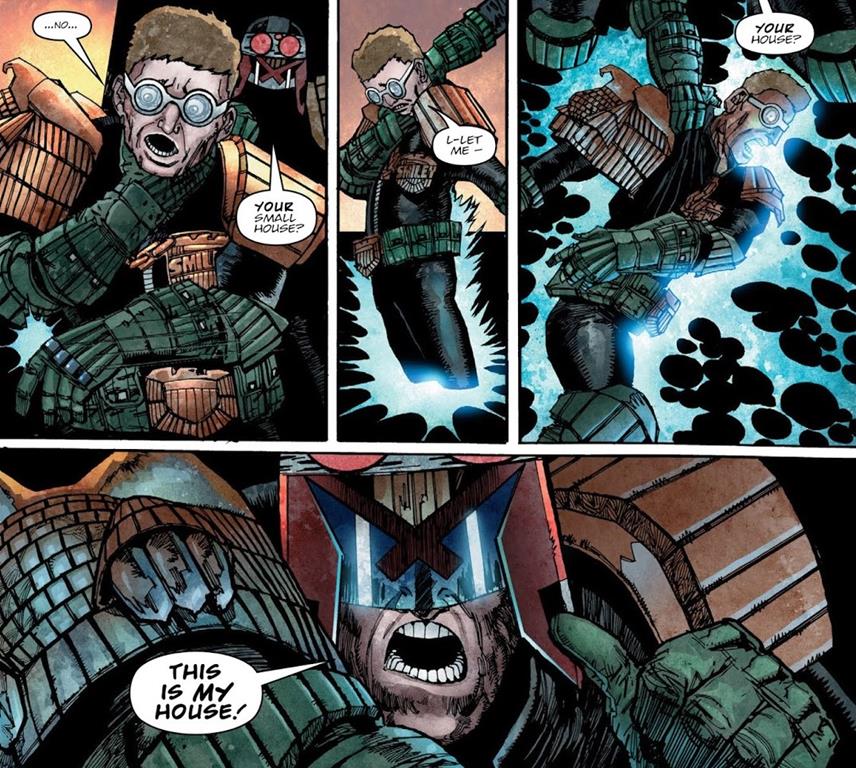 Just imagine how many lives could have been saved, if the Apocalypse War had never begun. In one tense showdown with the secretive Judge Smiley, Dredd finally learns that Justice Department's secret ace in the hole knew full well that the catastrophe could have been averted, as Smiley had prior knowledge of the upcoming war and decided not to act on it, as Mega City One's population had grown too large.
Smiley soon learns that not even he is above the law. Dredd's law, that is.
Best new series – The Weatherman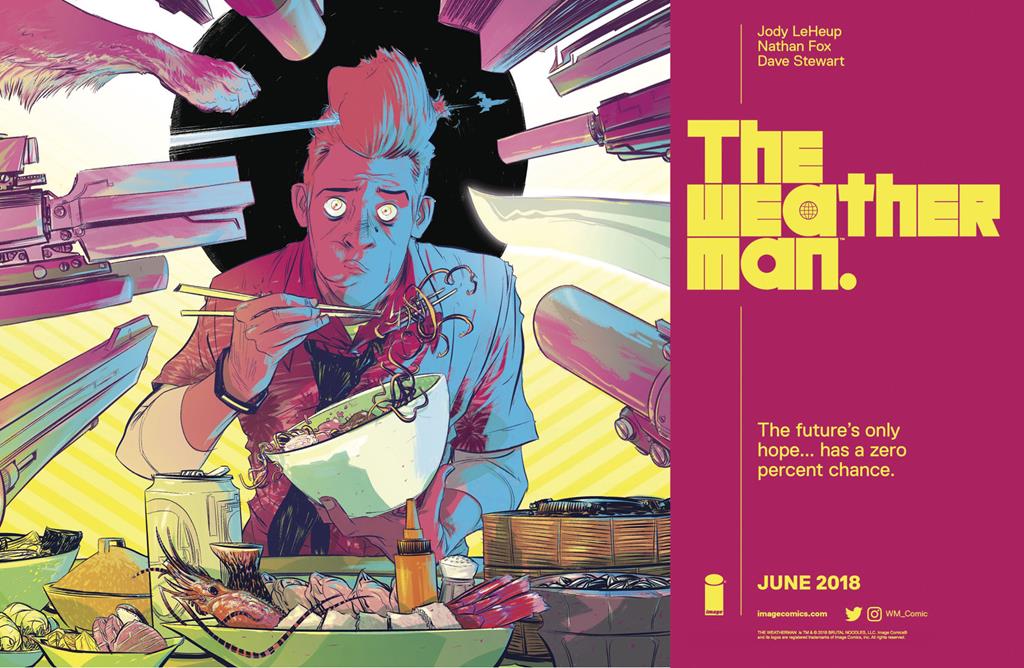 A torrent of rain, turbulent wind and overcast skies? Time to blame the weatherman. Hundreds of millions dead, Earth left to rot as a massive graveyard of the deceased and various new powers emerging to make life in the solar system far more hazardous than you're used to? Good news, because you can also blame the weatherman this time as, Jody LeHeup, Nathan Fox and Dave Stewart's new series took an old joke and put a brilliant new spin on it for a tale that danced across the stars and paved the way for a forecast of excellence and not a single cloud in sight.
Best fantasy series – Monstress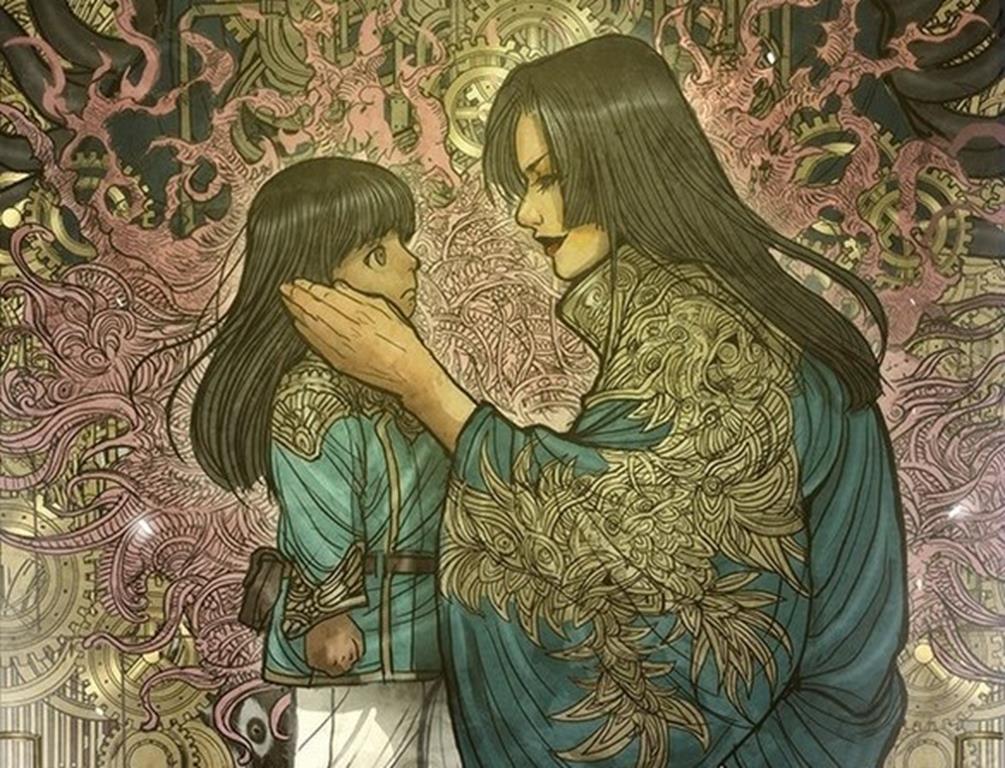 Monstress is everything that you want from the fantasy genre. It's sweeping, it's epic in every sense of the word and it's packed to the brim with memorable characters in a world that is as lethal as it is magical. Marjorie Liu's story gives the the genre a more morally ambiguous bend, while still finding plenty of space to pack in plenty of charm and arcane fun. A script that feels wonderfully hefty with magic, thanks to Sana Takeda's incredible art, each line weaving a spell of detail and atmosphere that is unmatched in its detail.
Best mini-series – Batman: White Knight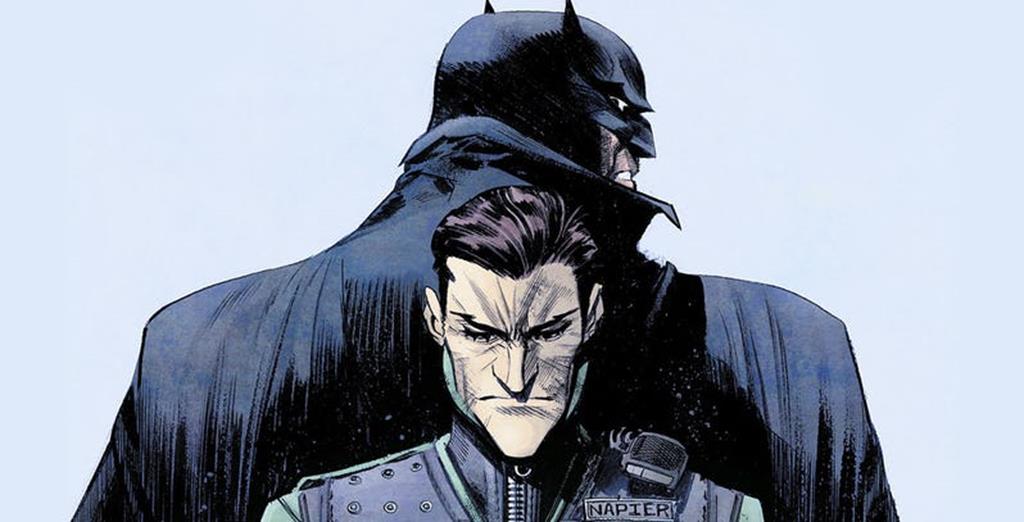 Is Batman actually good for Gotham? That's the question that writer and artist Sean Gordon Murphy asked this year, as he decided to turn the table on the caped crusader's usual status quo. Creating a Batman whose brutality and single-minded drive to save his city had instead contributed to a neverending cycle of violence, Gotham's greatest saviour was revealed to be its most infamous son: The Joker.
What followed was a tight game of cat and mouse, as the reborn Jack Napier proved himself to be every bit the hero that Batman imagined himself to be, all captured in stunning glory by Murphy's signature art style and Matt Hollingsworth's gritty colours.
Best adventure series – Justice League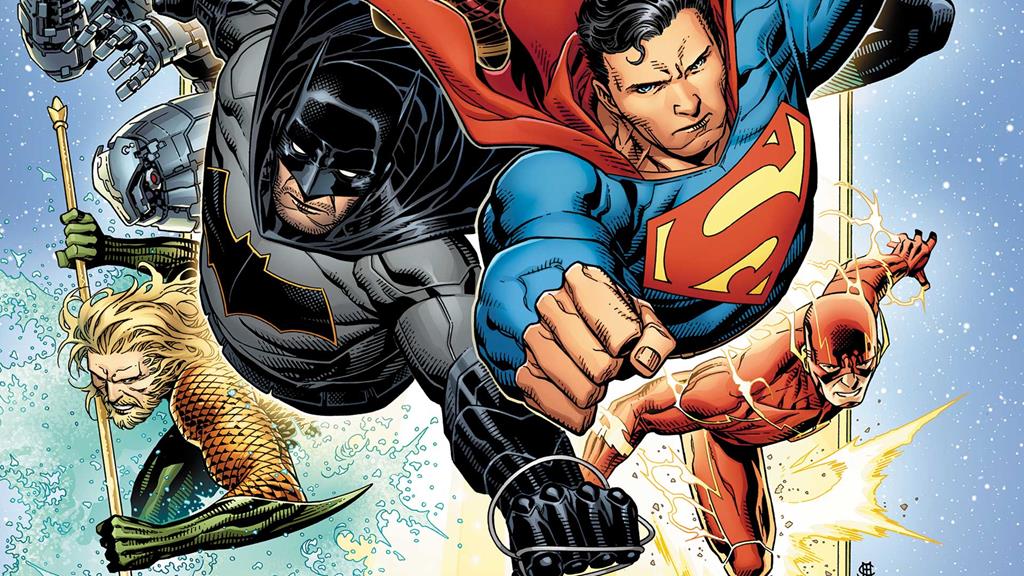 With the Source Wall having been breached and new threats emerging in our reality, Earth's first and last line of defense needed to renew a commitment to saving the day. Scott Snyder, Jorge Jimenez and Jim Cheung managed to jump on the spark that Dark Nights Metal created, reigniting the passion of the iconic super team of DC Comics and used that flame to craft adventures that were both brave and bold.
Faced with some of the biggest threats of all time, the Justice League had their hands full this year, while faithful readers filled their appendages with pages of blockbuster action and fun.
Best sci fi series – 2000 AD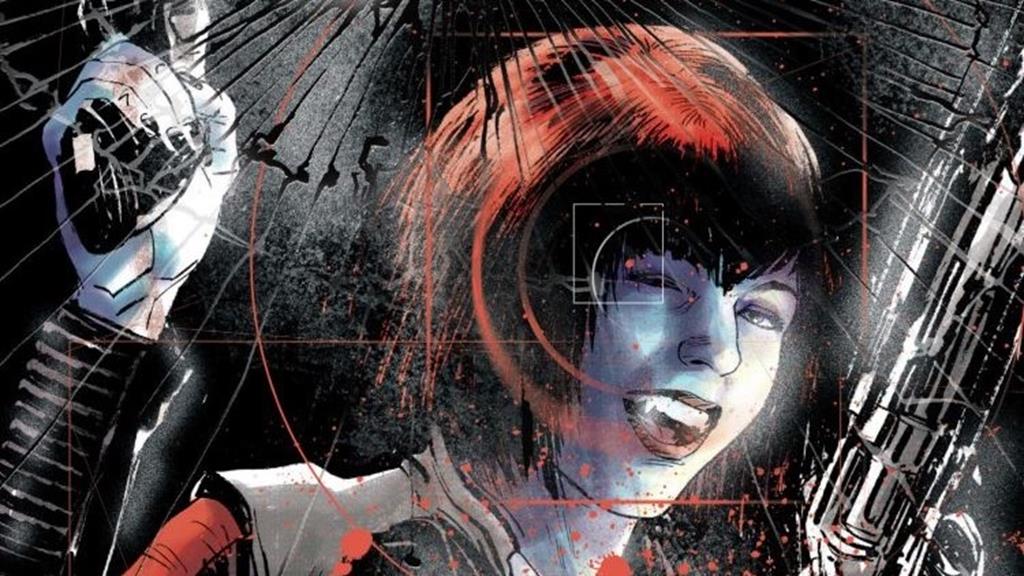 For the price of a cup of coffee, you could take a journey to uncharted regions of space, get arrested for possession of sugar in Mega City One or even find yourself battling behemoths of ancient history on a weekly basis. The UK 's signature comic book series felt stronger than ever in 2018, providing plenty of thrill power and some truly zarjazz new tales, as 2000 AD wild and experimental selection of regular stories was a consistent highlight.
Tight writing, eyeball-searing art and a collection of the best bots crafting every single new weekly prog. What more could you ask for?
Best event – Power Rangers: Shattered Grid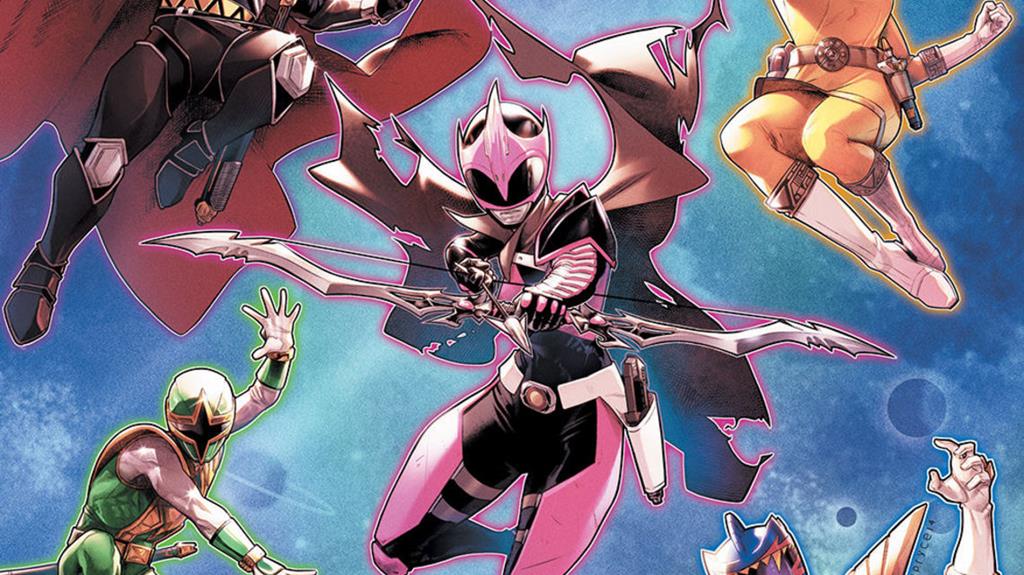 From Dark Nights Metal to Harbinger Wars, 2018 had plenty of big events to get financially and emotionally invested in, every week. The best of the lot however? BOOM! Studios and their Power Rangers series, as 25 years of history all collided in one galactic-sized celebration of the past, present an future. Epic in every sense of the word, Shattered Grid was also surprisingly tender in its love for its source material, openly embracing every charming and goofy aspect of what had come before to create a story that was never short on personality or action.
The best possible love letter to the history of Power Rangers, Shattered Grid is more than just the most titanic of crossovers. It's a love letter to one of the greatest franchise in all of pop culture.
Last Updated: January 10, 2019