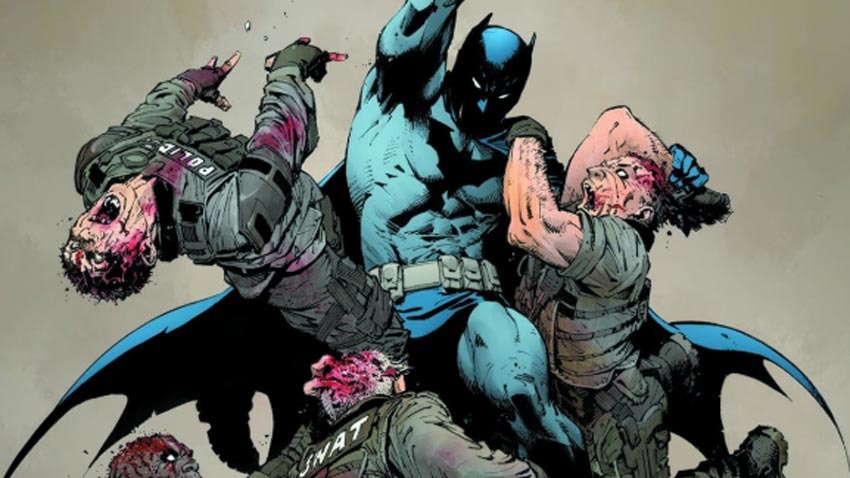 They've faced the end of all realities when the Anti-Monitor began exterminating entire universes, reignited a dying star to save the planet and triumphed over an army of evil Batmen when the Dark Multiverse crawled out from beneath the darkness. Now, DC's finest heroes are going to tackle a danger that they've never prepared for: A zombie apocalypse.
Called DCeased, the next big DC Comics event kicks off on May 1 and features writer Tom Taylor teaming up with an all star roster of artists that includes Trevor Hairsine, Stefan Gaudiano, James Harren and Rain Beredo. Taylor's been on a heck of a roll lately, making a name for himself on the surprisingly good Injustice tie-in comic books, making Tony Stark an even bigger jerk than usual in Superior Iron Man and tugging at heart strings in X-23's adventures as Wolverine.
But for DCeased? This might just be a morbid fantasy that Taylor couldn't wait to write. "The idea originated with editor Ben Abernathy," Taylor said to IGN.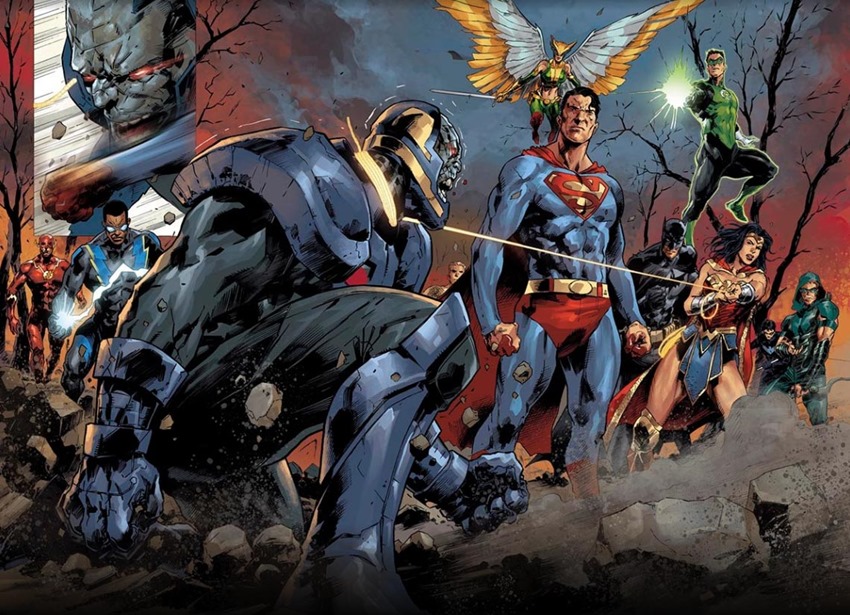 He had an idea to do a horror/zombie tale at DC, and hit me up to ask if I'd like to be involved. At the time I was pretty busy, but over the next few days, my mind was racing. I couldn't stop thinking of new and terrible ways to torture my favourite heroes in ways that made Injustice look tame by comparison.
Hoo boy, that's some mighty strong ambition there for anyone who happens to be familiar with Taylor's work on Injustice, which to give you an example, kicks off with Superman punching his pregnant wife into space thanks to some mind machinations from the Joker. Here's the real kicker: DCeased won't be set in DC's main continuity, which means that Taylor will be free to go wild and create something truly terrifying. "While the characters are the ones everyone knows so well, this is very much its own thing," Taylor revealed.
The reason being, the stakes are real. We can tell a story without holding back. No one you love is safe. Even the icons can fall.
So what's the groundwork for this tale? It all kicks off when New God Darkseid unleashes a techno-organic virus on the planet, that infects the world through internet connections, mobile devices and pretty much anything that has a screen. The virus latches on to the mind of a victim, results in people clawing at their flesh and dials up their rage to 11.
By the time the disease has run its course, over 600 million people are infected and even Batman's ability to prepare for the worst is no match for the sheer scale of the pandemic. "Batman is definitely usually ready for anything. And this is no different. But Batman's greatest asset, after his friends and family, is his mind," Taylor sai.
Without wanting to spoil too much, our virus affects the mind. Can Batman fight something that's part of him? Or will Bat-god be revealed to be as mortal as the rest of us?
Six issues where all bets are off, the stakes are grisly and the creative team is a who's who of the best that DC Comics has to offer? Sign me up for that zombie apocalypse.
Last Updated: February 20, 2019