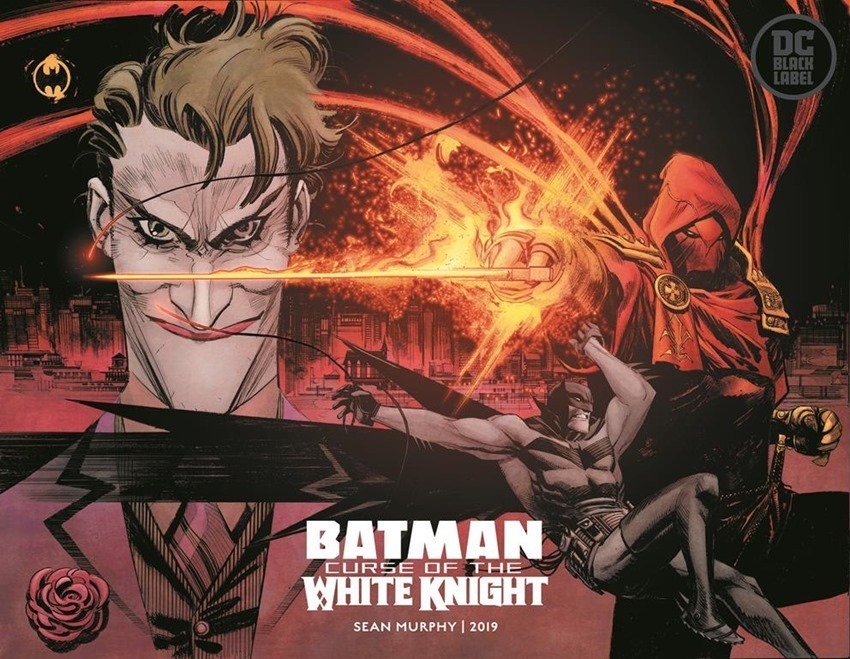 Is Batman really the hero that Gotham needs?
That's the question that Sean Gordon Murphy's Batman: White Knight asked last year, as it examined the very real cost of devastation that the dark knight's war on crime had billed Gotham City with. Years of fighting hadn't just left the city ripe for plunder by Wall Street vultures, it had pretty much resulted in a more brutal and vicious Batman being born.
One whose mission in life came dangerously close to crossing a line between hero and villain. Gotham's vigilante eventually met his match in the form of the most unlikely opponent yet: A sane and cured version of the Joker, who genuinely wanted to save the city and build a new life for himself as not the clown prince of crime, but as Jack Napier.
By the time the dust had settled, White Knight had written a new status quo for this Elseworlds incarnation of the caped crusader. A man who was finally ready to share his burden, to work with the law to help save Gotham and was ready to find some inner peace of his own. Murphy's Batman may not have been the most mentally healthy version of the character, but he was definitely on the path to recovery after the series had wrapped up.
Unfortunately, it looks Batman is going to have to relive some family trauma as Jack Napier's sanity was only temporary. The Joker is back, has knowledge of a devastating Wayne family secret and Batman is caught in the middle of a grand conspiracy that has somehow also drawn the avenging angel of St Dumas to Gotham City. Just what link does Azrael have to Bruce Wayne and the conspiracy that the Joker is busy brewing up?
Heck if I know, but at least Batman: Curse of the White Knight looks very very pretty. Thanks, Newsarama:
Batman: Curse of the White Knight rolls out this July, and will run for eight issues.
Last Updated: April 10, 2019