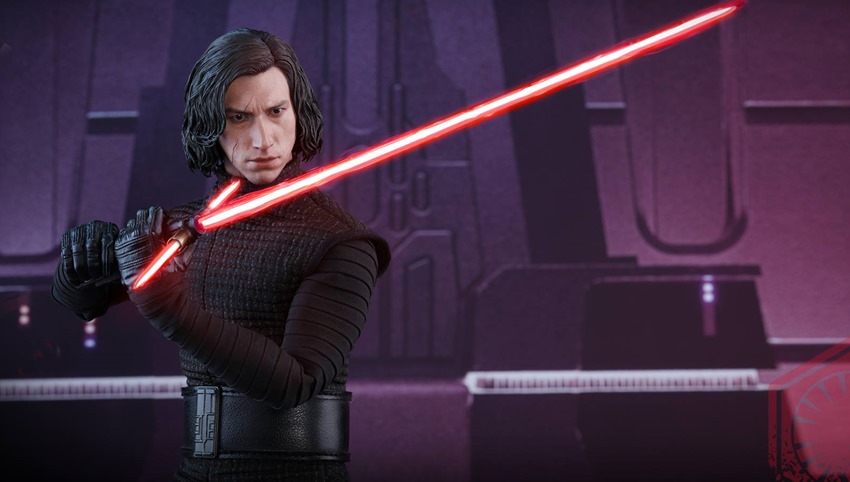 What's the most powerful weapon in the Star Wars universe? The Death Star? Nah, a glaring flaw inherent to its design thanks to a disgruntled weapons architect. Starkiller Base? Maybe, but it certainly was one massive target when you think about it. George Lucas left unattended in the editing and special effects room? Close! But no cigar.
Let me tell you what the most devastating weapon is in a galaxy whose release date for a new movie is not so far, far away…capes.
Think about it. All the coolest characters wore them. Darth Vader could block laser blasts with his bare unfeeling robot hands thanks to the power of the cape. Director Krennic's grand ambitions were tolerated because he knew just how to accessorise. Hell, even Lando Calrissian knew the power of haute couture by making himself even smoother than he already was when he donned a piece of fabric that had a flow to it.
Looks like Kylo Ren is following in the footsteps of his grandfather then, because his current appearance in The Last Jedi is the return of fly fashion yo. Or at least, his sixth-scale Doppelganger is. Here's a look at the new Kylo Ren figure on the way from Hot Toys:
WHAT'S IN THE BOX?
The Kylo Ren Sixth Scale Collectible Figure specially features:
Newly developed head sculpt with authentic and detailed likeness of Adam Driver as Kylo Ren in Star Wars: The Last Jedi
Highly-accurate facial expression with detailed skin texture and scar
Approximately 33 cm tall
A newly developed body with over 30 points of articulation
Seven (7) interchangeable gloved hands including:
– One (1) pair of fists
– One (1) pair of relaxed hands
– One (1) pair of hands for holding lightsaber
– One (1) gesturing left hand
Each head sculpt is specially hand-painted
Costume:
One (1) black leather-like cape with magnetic feature
One (1) black sleeveless tunic
One (1) black mid coat with accordion sleeves
One (1) black belt with lightsaber holster
One (1) pair of black pants
One (1) pair of black boots
Weapons:
One (1) LED light up Kylo Ren's lightsaber (battery operated)
One (1) Kylo Ren's lightsaber hilt
Accessories:
Finely crafted Kylo Ren's helmet with weathering effects
Specially designed character theme figure stand with Kylo Ren nameplate and Star Wars logo
$235 gets you the biggest Vader fanboy ever when he drops out of Hyperspace next year July. If you ever lose him, just start singing Evanescence's Bring Me To Life and follow the sound of Ren shouting the chorus.
Last Updated: September 11, 2017