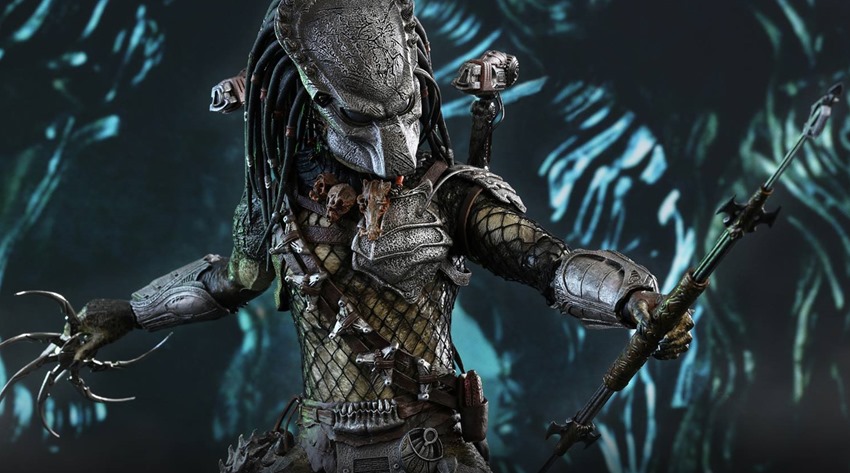 Controversial opinion…Aliens Vs Predator: Requiem is my favourite Predator movie. Right now, those of you with posters of Jesse Ventura and Arnold Schwarzenegger on your walls are furiously flexing your pecs, outraged at this declaration of heresy. And I hear you, I get you. The original Predator film is a damned marvel, a masterpiece that thankfully scrapped Jean Claude Van Damme in a lobster suit to create one of the most iconic monsters in cinematic history.
Predator 2 is also fantastic stuff, as is Predators. And then there's Alien Vs Predator. Now I like that movie, but I'm also fully aware of its fault. Least of all, AVP blowing its load early on by having THREE PREDATORS OWNED BY A SINGLE XENOMORPH. I…I get unusually upset about that film. Anyway, Aliens Vs Predator: Requiem was the inverse of that first crossover.
With just a single Predator to spare, Requiem buckled down on the hunting action and gave us a proper Yautja that the first AVP had been lacking. A seasoned warrior, equipped to deal with a Xenomorph infestation and ready to throw down with a Predalien hybrid even. Now that's the Predator that I like to see on the big screen. Requiem is a guilty pleasure, but I dig it. Because that Wolf Predator? He's a pure badass at any scale:
Today, Hot Toys is proud to present our highly movie-accurate 1/6th scale Wolf Predator (Heavy Weaponry) collectible figure. Masterly crafted based on Wolf Predator's image in Aliens vs. Predator: Requiem, the figure features a remarkable head sculpt, a newly developed body, highly detailed costumes, extremely wide variety of weapons and accessories and a rocky ground-like diorama figure base.
There's no official pricing yet, although I wouldn't be surprised to see Sideshow list this figure at around $230 for this masterpiece.
Last Updated: September 20, 2017